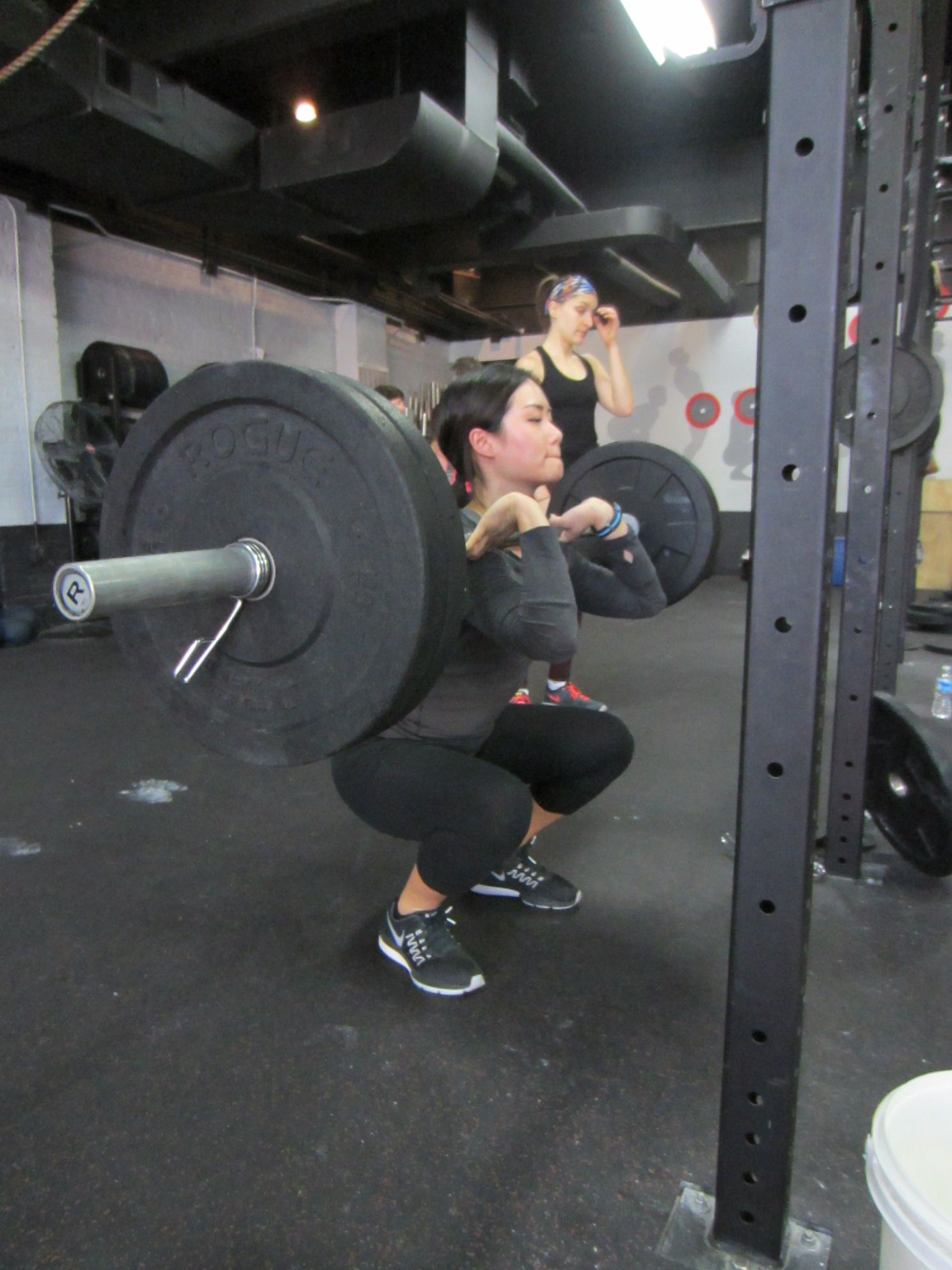 Tuesday, 4/12/16
April 11, 2016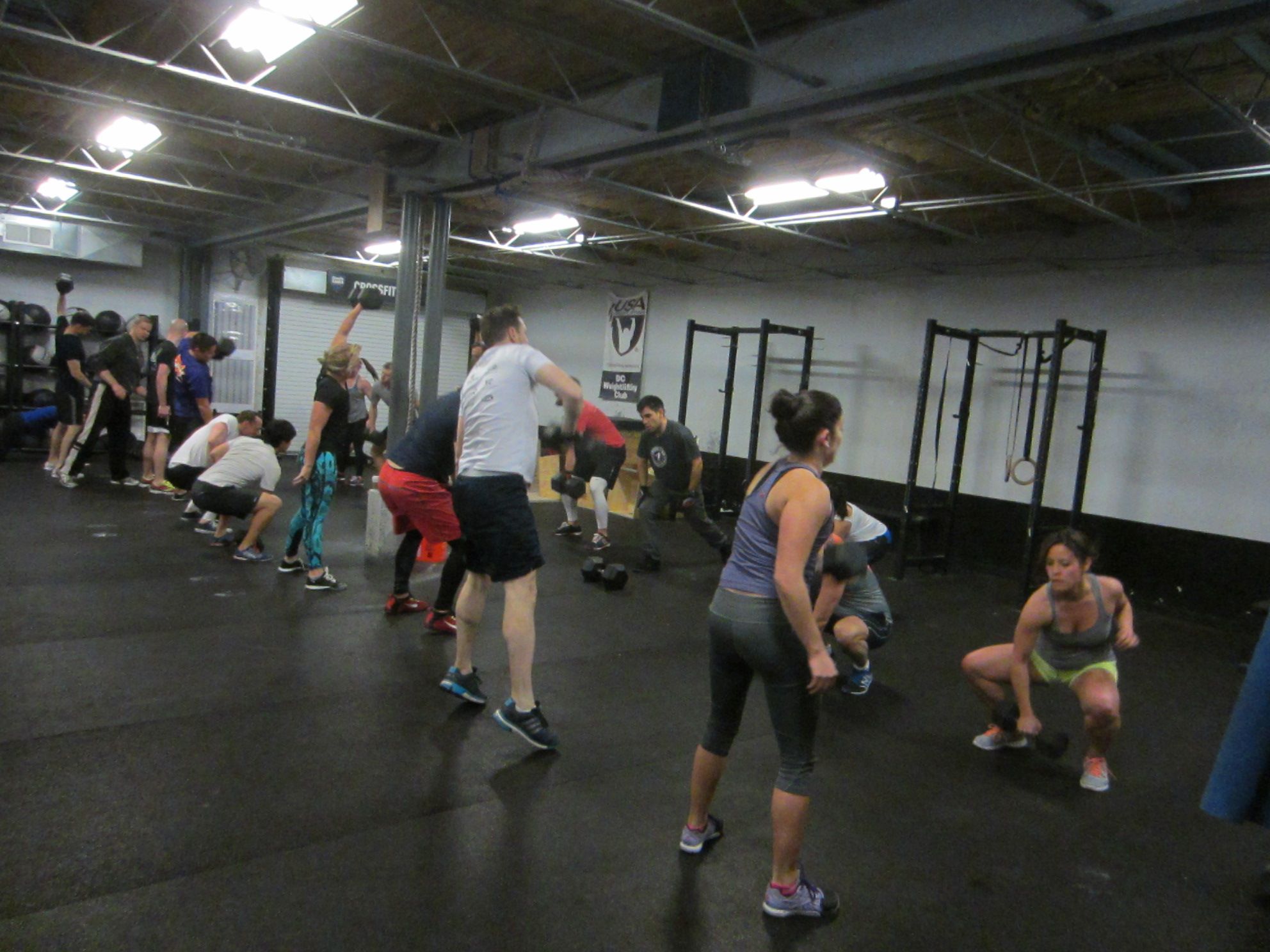 Wednesday, 4/13/16
April 12, 2016
With CrossFit DC member Amanda H.
Among the highlights of this year's Open at CrossFit DC, as you've likely noticed, were the incredible photos that our in-house media team managed to capture amidst all the overhead-lunging, bar muscle-upping, and thruster-ing madness.  And while you've heard from many of our CFDC Open competitors over these last months, we thought we'd take the opportunity to turn the mic around, as it were, and drag one of our media pros into the spotlight.  
Amanda H. joined CrossFit DC in January, and has wowed us ever since with her hard work in class, at Base Camp, and during Open Gym.  (A penchant for bad puns and Star Wars trivia sure doesn't hurt, either!)  We're deeply grateful to her for lending her time, energy, enthusiasm, camera, and mad skills throughout the Open — and now, for sharing her thoughts on the experience.
    *     *     *
What was it like watching all the action from behind the lens?
It was cool to be allowed to walk around and get right up next to the athletes while they are working so hard. So many of them don't even pay attention to the camera or realize it's there so I wind up with these very real, intense shots of what their hard work looks like. Having such genuine moments and subjects to capture is a great experience for a photographer.
Any particular highlights over the 5 weeks of the Open?
I've only been at CFDC for a few months but this was an opportunity to see the supportiveness and dedication of everyone I see in class on an even more intense level. We all work hard every day but seeing people I'm usually in class with pushing themselves so hard is cool because I have actually witnessed how hard they've worked for the Open. Also, since I always work out at 14th street, meeting members from H Street and other new people has been fun.
What surprised you?
How scale-able everything in the Open is was a really great surprise. Starting with watching 16.1 live and seeing the two regular athletes competing alongside elites was very cool– even at the highest level, the Crossfit organization embraces and accommodates absolutely anyone who is willing to show up and work. Within CFDC, the coaches were on hand to coach any athlete through scaled and Rx options, which is very encouraging to see as a novice CrossFitter. They say your biggest cheerleader is your judge and that's very true. The scaled options made it so that no CFDC member was left out of this opportunity to test themselves and be supported by the CFDC community, which, as a newbie, I really appreciated seeing.
What inspired you?
Seeing how hard everyone worked and how supportive the members watching were was very inspiring.  Those huge moments in the last seconds or last reps where everyone is screaming for the athletes and you can just tell that that support and adrenaline is why athletes were able to get in a couple more reps or shave a couple seconds off their time. I don't know how you could feel anything but inspired seeing people give absolutely everything they have- and then a little extra- all while surrounded by people who want them to succeed.
And most importantly… excited to jump in yourself next year?
Yes! I'm very excited to participate in the Open next year. I've already learned that nothing easy comes after you see Dave Castro grin, so I'll take this year to put in hard work and be as fit as I can for whatever madness CrossFit thinks up in 2017.