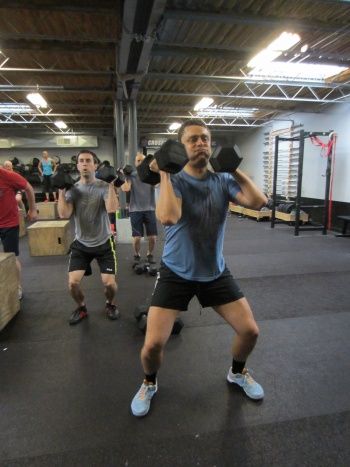 Wednesday, 4/27
April 26, 2016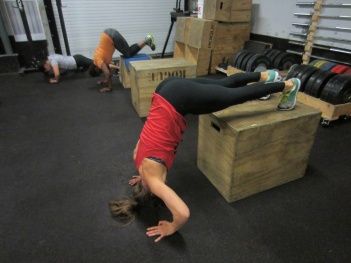 Friday, 4/28
April 28, 2016
Focus 1: Deadlifts (vs Romanian Deadlifts)
Focus 2: Kettlebell Swings
Workout: KB Swings, Push-Ups, Box Jumps
A common theme of programming these days seems to posterior chain building…in layman's terms, that means a lot of hamstring work, especially in the form of Deadlifts, Romanian Deadlifts, and Good Mornings. It's also meant a lot of questions, especially with regards to the difference between a Deadlift and a Romanian Deadlift (aka "RDL"). That being the case, this week's Base Camp will focus on the basics of Deadlifts, including the big difference between it and the RDL with lot's of attention paid to proper form, technique, common cues, common mistakes and how to avoid them, and why a good Deadlift is essential for a good kettlebell swing (which, oddly enough, we'll also be reviewing!).
Class will include:
Practical review of the Deadlift, including lifts with both just the bar and with added weight;
Differences between the Deadlift and Romanian Deadlift;
Appropriate scaling for both strength and met-con based classes involving the Deadlift;
Practical review of Kettlebell Swings, along with appropriate scaling during the day's workout; and,
Additional scaling and substitution options for the Base Camp workout of the week, including how and when to choose a scaling/substitution option.
---
To review before class, we highly recommend checking out the following demo video on proper set-up for the Deadlift and Romanian Deadlift (referred to as a "Stiff-Legged Deadlift":
Proper Deadlift, video by Mark Rippetoe
Romanian Deadlift ("Stiff Legged Deadlift), notes and video from Catalyst Athletics