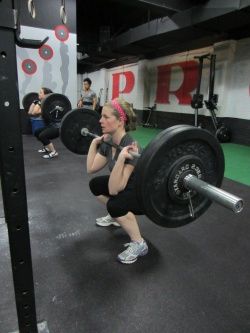 Wednesday, 5/4
May 3, 2016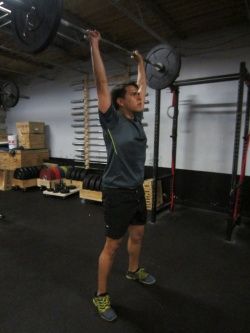 Focus 1: Floor Press
Focus 2: Dips
Workout: Ring Rows (or Chin-Ups), Dips, and Goblet Squats
Weather this week has been depressing, so this Saturday's class will take a hint and also focus on pressing, Floor Pressing to be exact. And since temperatures have taken a bit of a dip too, why not follow up by reviewing – you guessed it – Dips? Specifically, class will include:
– Practical review of the Floor Press, including lifts with just the bar and with added weight;
– Progression for learning Dips, including Box Dips, Bar Dips, and Ring Dips, along with appropriate scaling to be used during workouts;
– Scaling and substitution options for the class workout, including how and when to choose a scaling/sub option.
---
To review before class, we highly recommend checking out the following video demo of the Floor Press:
Additionally, check out the following descriptions and demo videos on bar dips and ring dips from GymnasticsWOD: