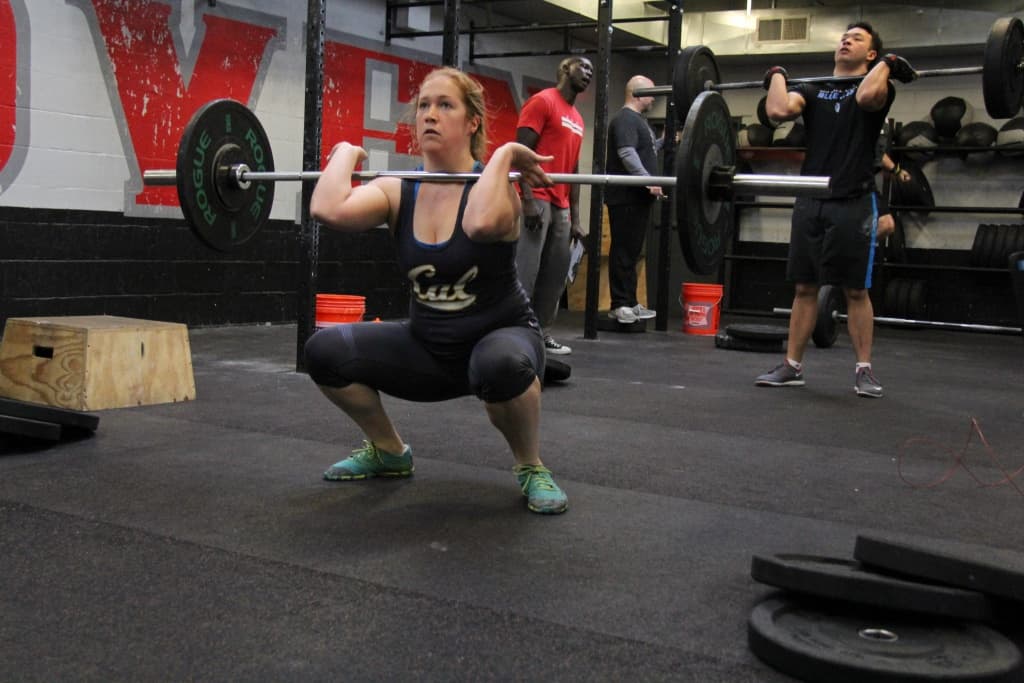 Tuesday, 5/24
May 23, 2016
As some of you might know, our very own Coach (Ninja) Chris J. is not just a rock-star CrossFitter but also a real-life ninja-in-training, including an appearance last spring on the NBC Universal show American Ninja Warrior (AKA that other televised proving grounds for "physical excellence").
On Sunday, June 5, we'll have the opportunity to glean some of those ninja skills at our very own in-house Ninja Training Seminar, led by Ninja Chris along with one of our other bodyweight movement pros, Coach Leah (a former competitive gymnast as well as a three-time American Open qualifier in Olympic weightlifting).  Skills and drills to be covered include: agility ladder drills, different kinds of kips, laches (jumps from bar to bar), and other exercises to build comfort and control when hanging from bars and rings.
Whether you have Ninja Warrior aspirations of your own, or you're looking to learn some new approaches to bodyweight training, or you're just looking to have fun picking up some cool new tricks, this workshop is for you!  The seminar will be free for CFDC members.  With spaces limited, however, we highly recommend signing up as soon as possible, via email to info@crossfitdc.com.  More details below.
Got any questions?  Just give us a shout.  Until then, you can find us dreaming about ultimate cliffhangers and salmon ladders!
Ninja Training Seminar
– Sunday, June 5th, from 12:30pm to 2:30pm at H Street
– Free for members; spaces limited
– Sign up via email to info@crossfitdc.com, subject heading "Ninja Seminar"

Led by coach Chris Janes, AKA Ninja Chris, the Ninja seminar will be structured as a CrossFit seminar exploring "Ninja" elements. This will focus on the more "forgotten" skills on the list of CrossFit's 10 General Skills – i.e. Coordination, Agility, Balance, and Accuracy.