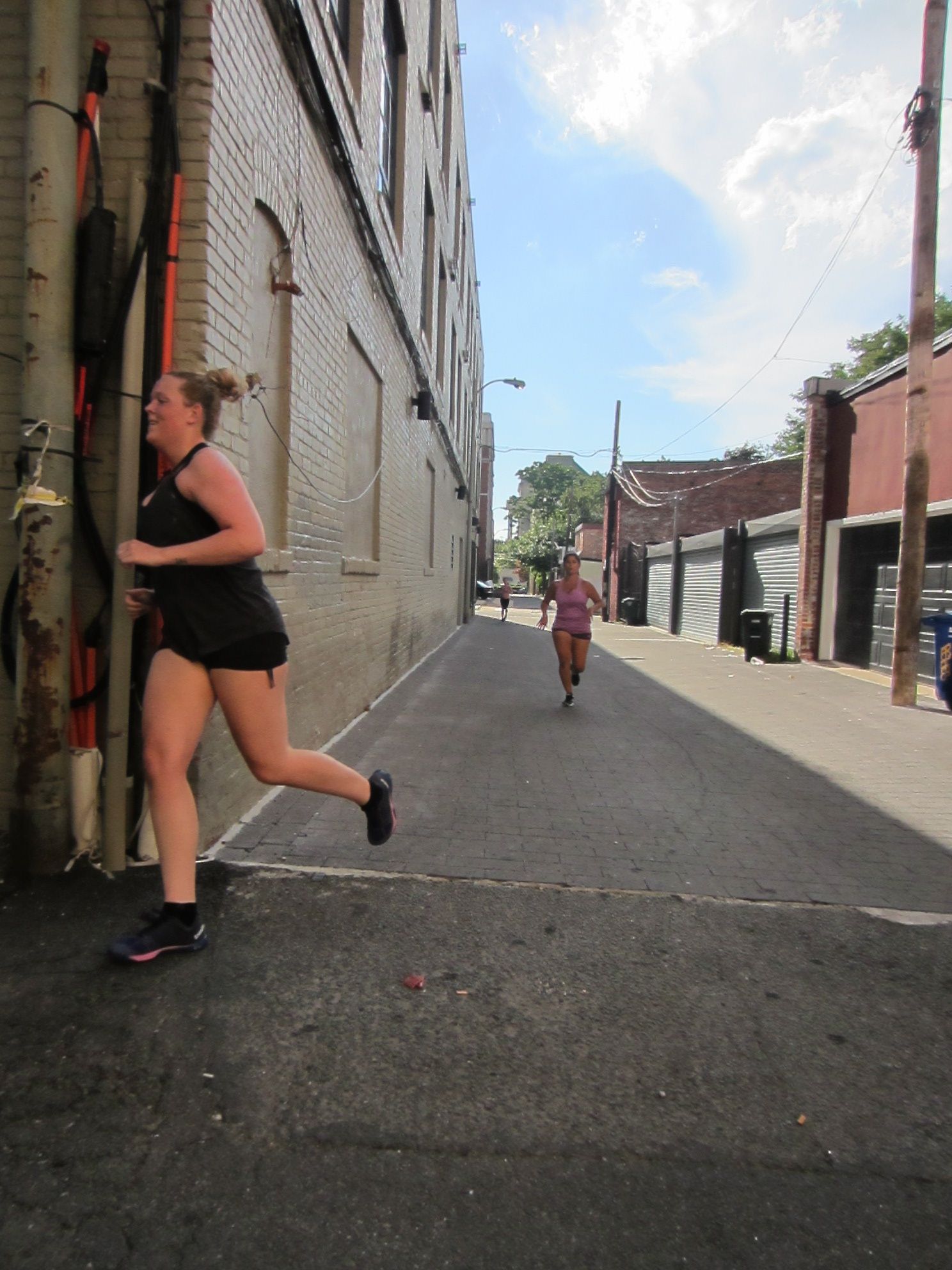 Wednesday, 9/7/16
September 6, 2016
Base Camp, 9/9/2016
September 7, 2016
Warm-up
3 Rounds
6 Reverse Hand Spider Lunges
6 Pause Squats
6 Squat to Boot strappers
6 Jump Squats
1 Minute Band Super Front Rack/ Stretch Side
Clean (35 Min)
Prep:
2 x1 Pause Extension + 2 Hang High Pull+ 2 Hang Cleans
2 x 2 Cleans
Work: 
4x (1+1+1), 4x (1+1)*
* Reps to be done in a cluster, so 1+1+1 should be done as 3 singles with no more than 15 seconds rest between.
*All Cleans are from the floor, may be Full or Power.
* Work up through the sets of 3, last 4 sets of 2 at same weight.
Met-Con
5 Rounds
:30 Clusters (Clean into Thruster) (M:96/65, W:63/45)
:30 Rest
:30 Double Unders (scale to Single Skips)
:30 Rest