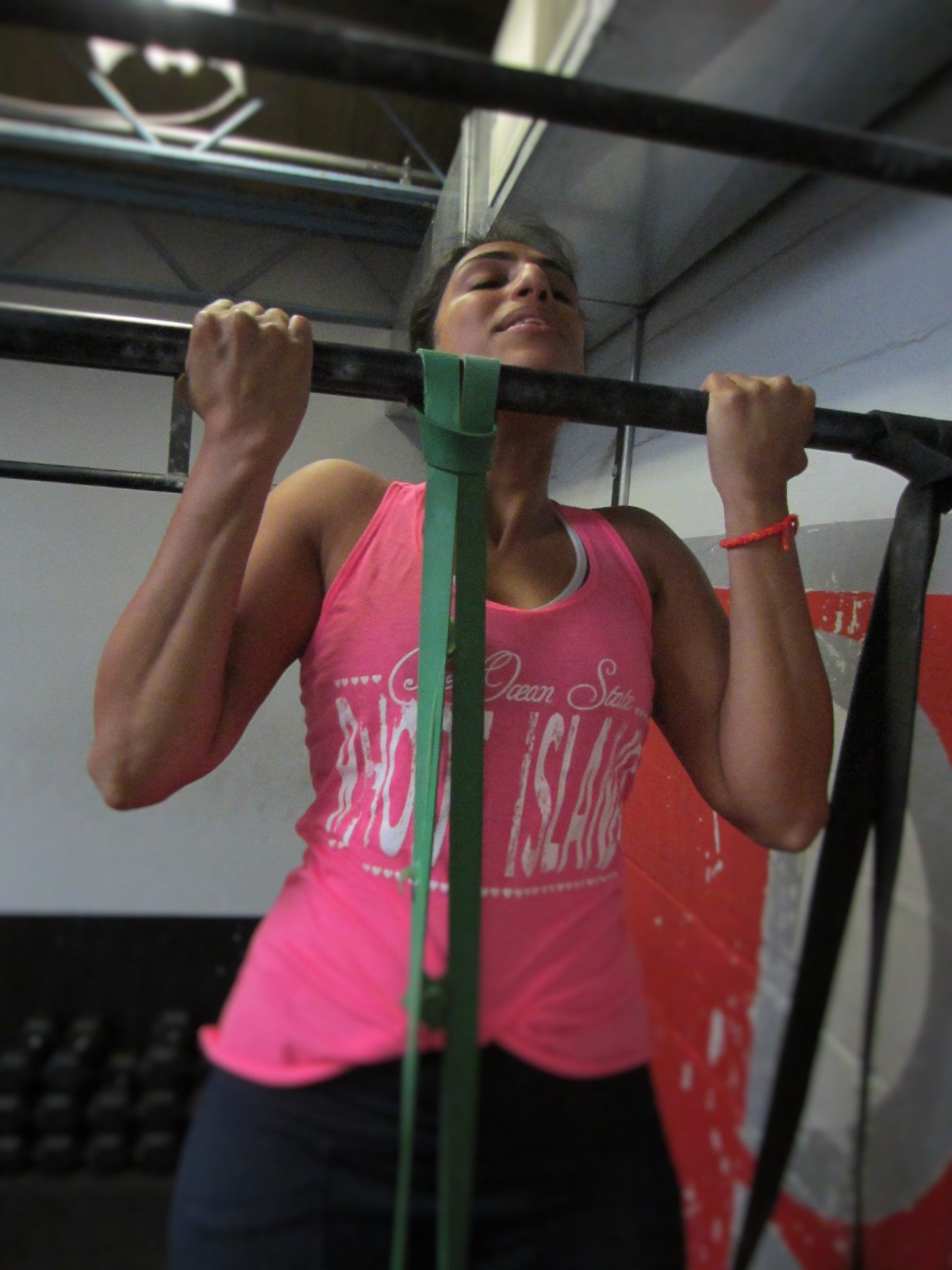 Friday, 9/30
September 29, 2016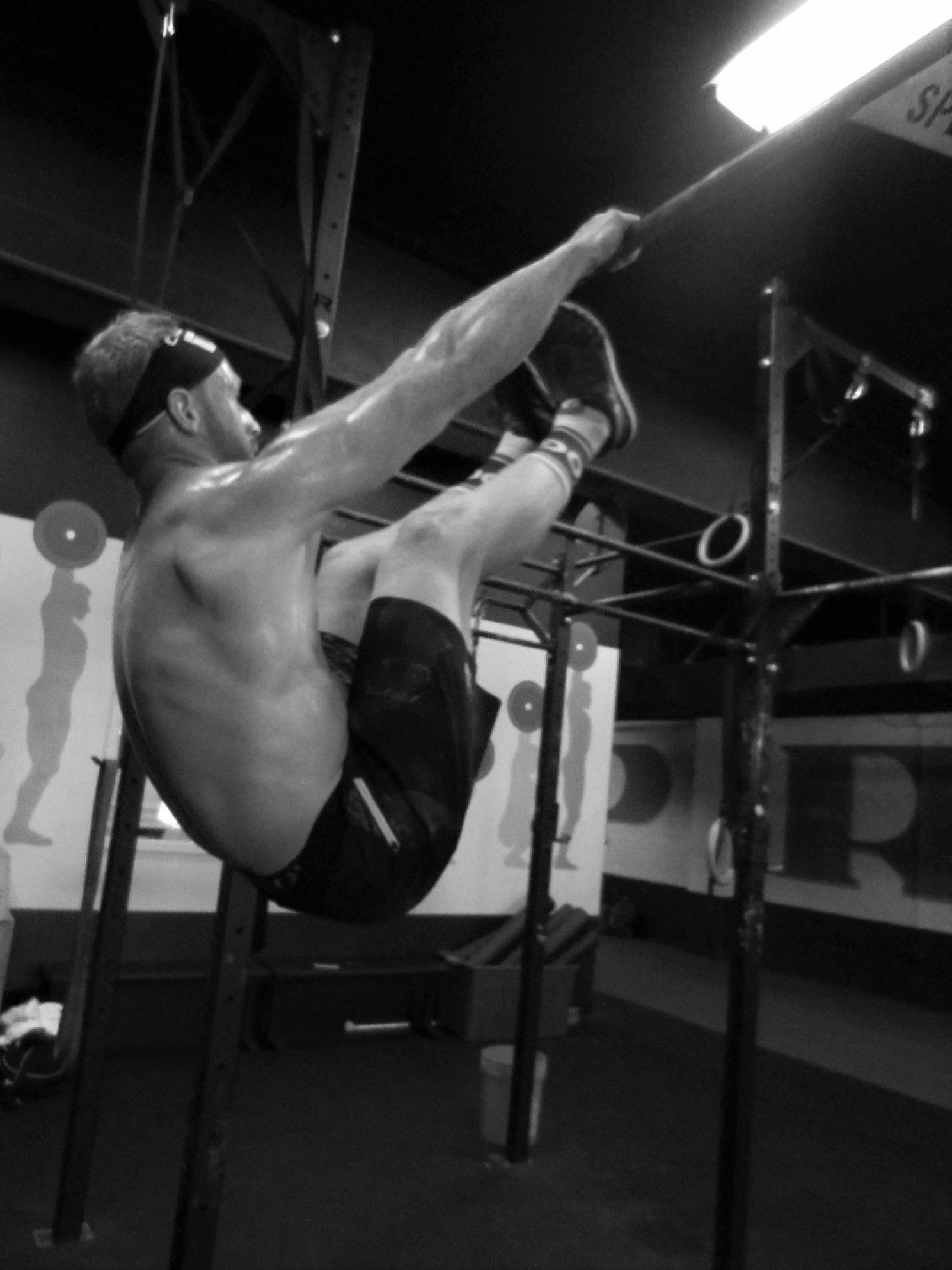 Saturday, 10/1
September 30, 2016
One was recently named the nation's Best New Mixologist (no, seriously).  The other happens to own several of the city's hottest bars.  They stumbled on CrossFit 6 months ago, and haven't looked back since.  Cheers to our latest and greatest spotlight athletes — H Street rock-stars Angie and JP F.!
*  *  *
How long have you each been doing CrossFit, and what inspired you to begin? 
Angie has been showing up to CrossFit since the end of February because she was feeling like a blob one day and figured since she was marrying JP in 3 months she may as well use vanity as motivation. After some quick Googling she discovered that CrossFit DC Northeast (H Street) was literally the closest gym to their house (it was even closer before they fenced up the Checkers like District 9 and they could cut through it). Their friend Matt Fox was looking over her shoulder during said Googling and mentioned he'd been going to CFDC since January, so she decided to go for it.
JP got hardcore peer pressured into it shortly thereafter but he's super into it now.
Favorite and least favorite CrossFit movements?
Angie loves heavy weights in general but hates pull-ups because she can't do any and is indignant about it.
JP loves split jerks and pull-ups, and hates toes-to-bar and burpees because they're the worst.
What do you do when you aren't flinging heavy weights around the gym?
JP can make a really good drink. Food & Wine Magazine recently named him 2016 Best New Mixologist in America, which is one among his many accolades. You can find him at the award-winning Columbia Room in Shaw.
Angie is the CEO of Drink Company.  Together with her partners (including JP) she owns a few bars in D.C. — Columbia Room, Mockingbird Hill, Eat the Rich, and Southern Efficiency.
JP and Angie have been married since May, which was about damn time since they've been together for 11 years. They have a cute pup named Teddy Grahams.
Describe CFDC in 7 syllables.
So much more laundry to do.
A nice place for suffering.
'Bye soft lady hands, you're missed.
My god all of the sweating.
Don't hit your face with the bar.
Stop talking about CrossFit.
Design your ideal workout playlist.
Mastodon, Kendrick, and anything Steve wants to play.
If you could have any superpower you wanted, it'd be ____________ because __________.
Angie would like to be able to freeze time so she can take infinite naps throughout the day.
JP would like to be able to operate without sleep so that he could close the bar and still make the weekend AM workouts.
Tell us about a goal you're working toward, in the gym or beyond.
Angie wants to be able to do ONE FREAKING PULL-UP. Beyond the gym, she continues her work building great bars, promoting D.C. as an awesome place to live, and as an advocate for training hospitality workers to prevent sexual harassment and assault through the Safe Bars program.
JP wants to perfect the salmon flop for kipping pull-ups, and beyond the bar he wants to write a history book.
What do you know now about CrossFit that you wish you knew when you started?
Standing up without getting tired is amazing! Who knew! And that even though we're all nuts and never stop talking about CrossFit, everyone is amazing and friendly and supportive.
Why do you do CrossFit?
In Angie's experience, the best leaders aren't necessarily the smartest people in the room but those with the largest capacity to handle stress. CrossFit helps her feel stronger and centered. It also lets her throw some weights around and listen to loud metal (thanks Tom!) after a particularly challenging day.
For JP, sound body equals sound mind. He's always been motivated about exercise, but CrossFit gives him structure to push himself further. And it also lets him switch out of work mode.