Wednesday, 1/25
January 24, 2017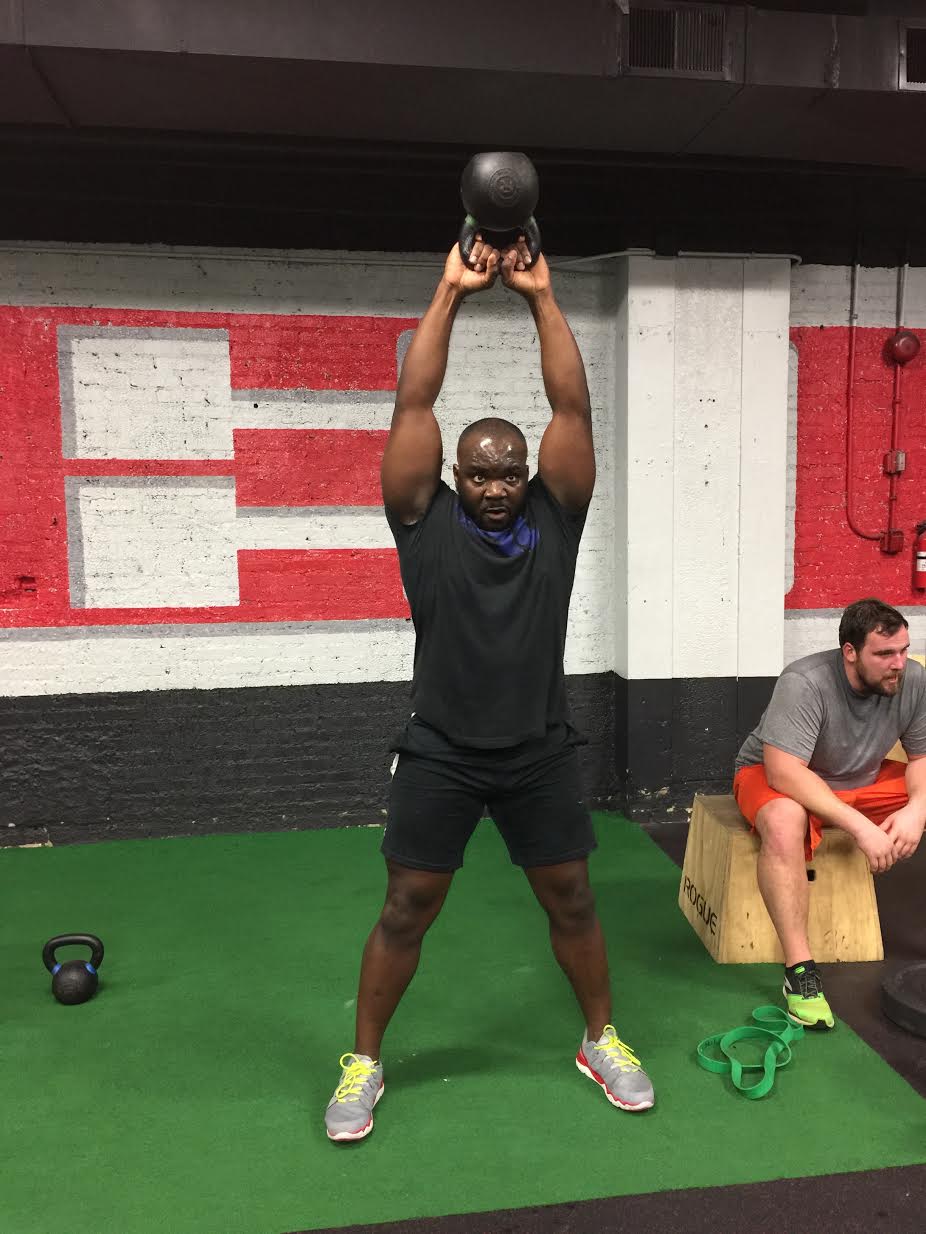 Thursday, 1/26
January 25, 2017
By Coach Tom
For anyone coming through the doors of CrossFit DC, I think it quickly becomes evident that we provide challenging workouts in a supportive atmosphere. What may take longer to see is that providing that opportunity to surpass self-expectation is really the core value driving us. For all of us — as athletes, coaches, friends and business owners — CrossFit DC should act as a constant source of challenge and equal, if not more so, reward.
One of the most powerful tools we have to build our community is the CrossFit Games Open. Each year, across 5 weeks in the spring, hundreds of thousands of CrossFitters worldwide join in the Open, completing weekly workouts designed by the evil minds of CrossFit HQ. At CrossFit DC, we recommend the Open to almost everyone, and over the years it has become a cornerstone of the CFDC calendar.
We have longtime and repeat participants who look forward to the Open every year, but each year we also find a new group of members who are unsure if they should participate. Almost always, we say go for it. If nothing else, we've found that everyone who participates is glad they did, and everyone who decides to wait realizes they regret not going for it.
(Photo: Amanda H.)
There is no prerequisite level required — especially now that there is a scaled option for each workout. Regardless of how long someone has been doing CrossFit, what we have seen over six Open seasons — and counting — at CrossFit DC is that everyone comes out of it better off as an athlete. Yes, you are all athletes now.
One of the main reasons we love the Open is that we have fun! Of course, knowing your weekend will include an all-out sprint of thrusters and burpees may not sound fun now, but the atmosphere in the gym is incredible.
Whether you're gunning for a spot at Regionals or you're one month out of Elements, the whole gym is cheering you on. It gets loud, it gets intense, you push beyond conscious limits. Muscles burn and lungs work to their limit; so does the mind. And that's the point. You push the physical limits, exceed the mental barriers, and give it your all with your team supporting you every step of the way.
I hope everyone is as excited about the upcoming 2017 Open as I am. Each year we've come away with incredible memories, friendships and accomplishments. Also, lots and lots of great photos!
(Photo: Charles W.)
This year, the 2017 Open kicks off starting with the first workout release ("17.1") on Thursday, February 23, with four more workouts ("17.2," "17.3", "17.4", and "17.5") to follow each successive Thursday.
We will be sharing details on registration, how the Open affects our programming, and (temporary) Open-season class schedule changes very soon. For now, just know that you are up for the challenge!
---
More info to come!  In the meantime, learn more about the worldwide CrossFit Games Open here, and click here to register with CrossFit DC (14th Street) or here to register with CrossFit DC Northeast (H Street).