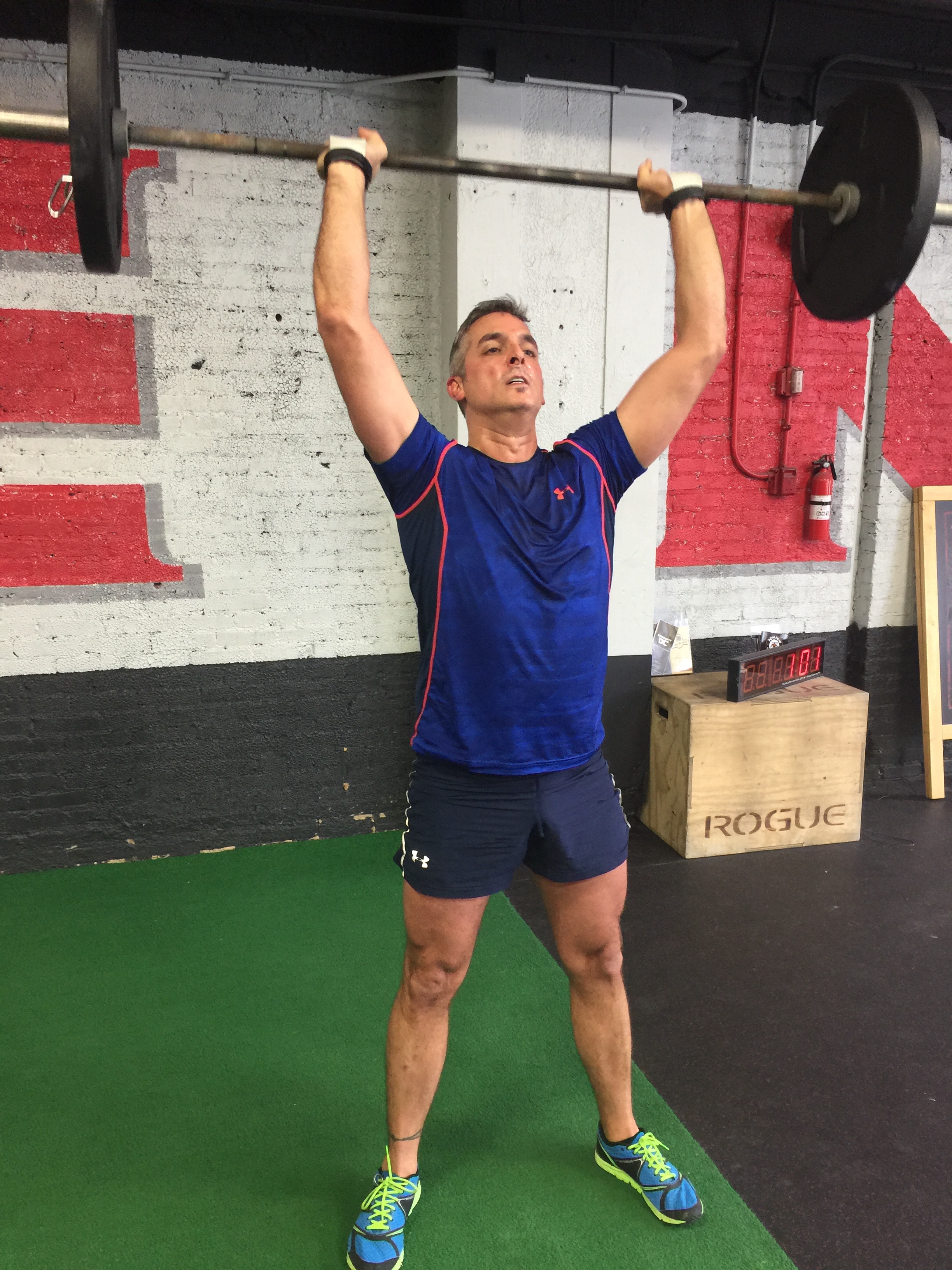 Tuesday, 1/31
January 30, 2017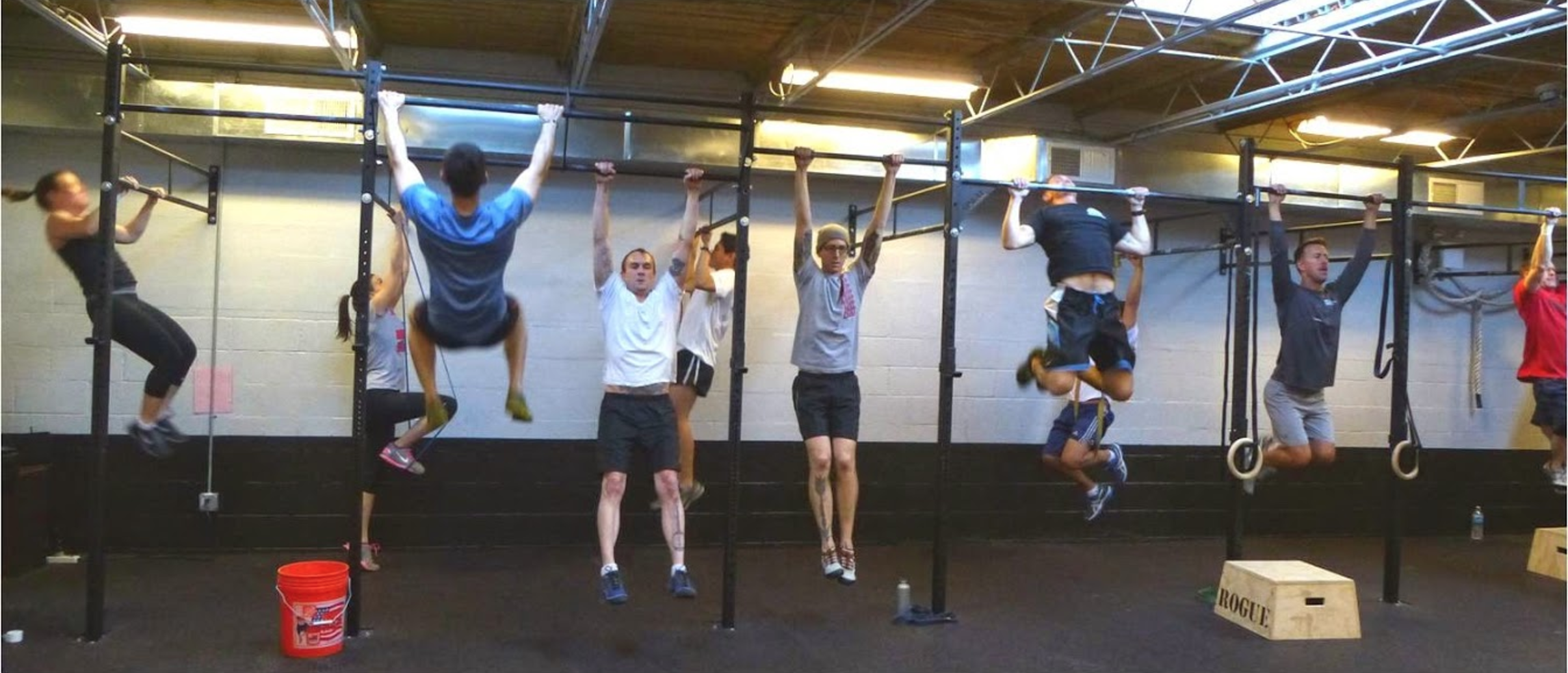 Wednesday, 2/1
February 1, 2017
It's a tale as old as time.
Girl discovers CrossFit. Girl falls in love.
Girl meets guy. Will he or won't he drink the Kool-Aid, too?
You gotta read on to find out!
---
How long have you been doing CrossFit, and what inspired you to begin?
Patrick: I have been doing CrossFit for almost a year now at CFDC. I chose CFDC after getting to know Coach Tom, Coach Steve, and many of the H street members through coming to support Christina at Smackdown and other events at the gym. I still remember the question everyone kept asking me. So, when are you going to join? Also, I had been developing my own programming for a couple of years and it was starting to get a little repetitive. I wanted to try something that I felt would challenge me and I love getting to enjoy each facet of working out with Christina.
Christina: I have been doing CrossFit for 5 years. I started in October 2011 during my final year of veterinary school in Michigan. A few friends encouraged me to join. I was very doubtful I would enjoy it and not die, but I fell in love immediately. My first work out was a modified "Cindy"…only 10 minutes long, push-ups on my knees, pull-ups with a thick purple band, and I was heaving for a good 30 minutes after.                                                      
I have been at CFDC for almost 2 years. I switched from a gym in Arlington after moving into DC. CFDC was close to my new home, and the commute to Arlington every day was wearing on me. I told myself I would not switch if I had any doubts about CFDC because I loved my current gym and had been there about 3 years. I dropped in to a Tuesday noon class and was instantly made feel welcome by Coach Steve, members Vin, Margot, Wale, Ron, and others I am probably forgetting. I made the switch that day and am so happy I did.
Who inspires you (in the gym or beyond)?
Patrick: Christina is a huge inspiration for me. I know I'm stating the obvious, but she is an incredible athlete! If there is a metcon in the workout, I'll normally check Train Heroic, and think to myself, if I can get close to her time, I'll consider that a win. Overall though, I draw inspiration from a lot different people and situations. I look around in the gym and see so many talented athletes and human beings. Every single one of them works on small cues to overcome obstacles and continuously transform themselves. Whether it is in or out of the gym, they don't give up and they are always around to help lift you up.
Christina: People who still make it to the gym, work hard, and keep a positive attitude despite working long hours at stressful jobs, having children to raise, battling an injury or disability, or taking care of a sick loved one. There really are no excuses to not prioritize your health and fitness, and it's always incredible to see someone persevere despite overwhelming odds.
Favorite post-workout meal?
Patrick: A grass-fed steak, rice, avocado, and a salad. For dessert, vanilla bean ice cream with a couple tablespoons of peanut butter and covered with Reese's Pieces. 🙂
Christina: I am obsessed with mint chocolate Rx bars. I eat one after pretty much every work out. After that, Patrick and I usually go home, cook up a healthy meal in our kitchen and enjoy it together. And sometimes we just say "F- it" and get nachos.
Favorite CFDC memory to date?
Patrick: Ha! This is probably the hardest question you want me to answer! Honestly, I have so many awesome memories that it is hard to choose. A favorite memory would be from a recent Clean PR in December. I was stuck at a weight for several months. It was really starting to get to me. Thankfully, by combining some cues I had been working on from Chris G. and some in the moment guidance from Tyler D., I was able to make the clean.  I felt overwhelmed with excitement and like a huge weight had just been lifted off of my shoulders.
Christina: The day Patrick (a former CrossFit skeptic) joined me for Bring-a-Friend Day [editor's note: speaking of Bring-a-Friend Day — stay tuned for more word about our upcoming 2017 rendition on Saturday, Feb 4!] and then signed up for Elements.
Proudest accomplishment (in the gym or beyond)?
Patrick: My proudest accomplishment in the gym is coming back from a dislocated shoulder that I experienced very early on at CFDC. I could have given up, but I used this injury as motivation to become a more intelligent, mobile, and fit athlete with the unwavering support of the knowledgeable coaches and other members at CFDC.
Christina: My belly button and I making the cover of the Wall Street Journal last year with Tom Brose…haha j/k but that was pretty cool!
If you had a spirit animal, it'd be…
Patrick: Cookie Monster. Hands down.
Christina: a red panda because they can do muscle ups really well, and I sadly, can not.
Burpees: yay or nay?
Christina: I used to dread and despise but now, I don't mind them.

What's one coaching cue that has helped you the most?
Patrick: High pull! More high pull! -The immortal words of Coach Steve. What I've come to learn is that this cue has broader life applications outside the gym as well.
Christina: Oh man, there are a lot…Chris Sheppard helped get my push-ups looking less like the dance move "The Worm", because of Steve Opiyo I will (almost) never forget to "high pull", and Tom Brose once told me that I run like an old man, and that really helped me improve my running in metcons (I'm not kidding).
Tell us something that might surprise most people at the gym.
Patrick: I'm one of five boys. My parents kept trying for that girl and finally stopped because it clearly wasn't in the cards. When I tell people I have four brothers the usual response is, "Five boys! Your poor mother!"
Christina: I've come a long way

in 5 years

. There was a time that getting the 15 pound training bar over my head was a serious feat. Nothing has come naturally or easy to me.