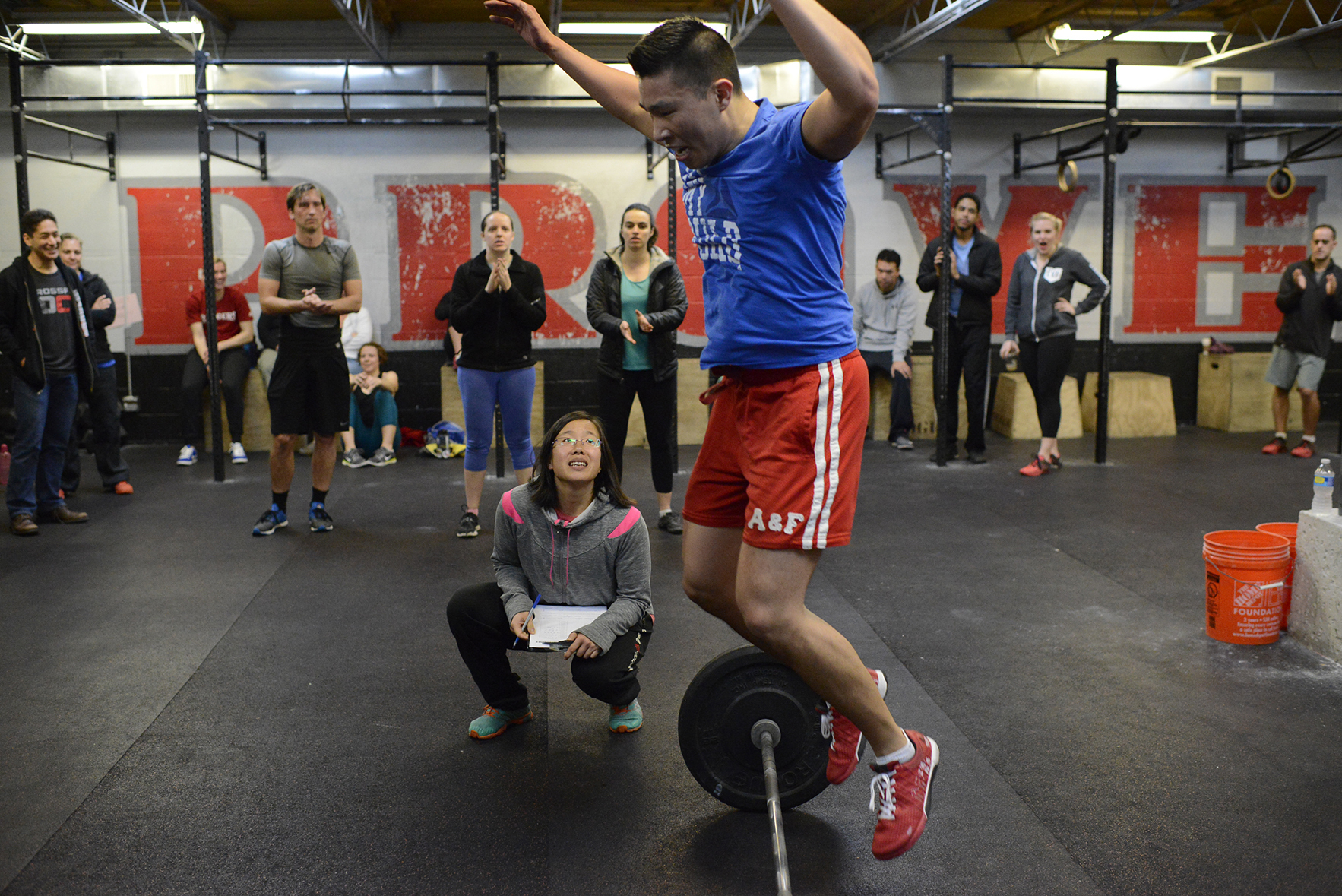 Tuesday, 2/14
February 14, 2017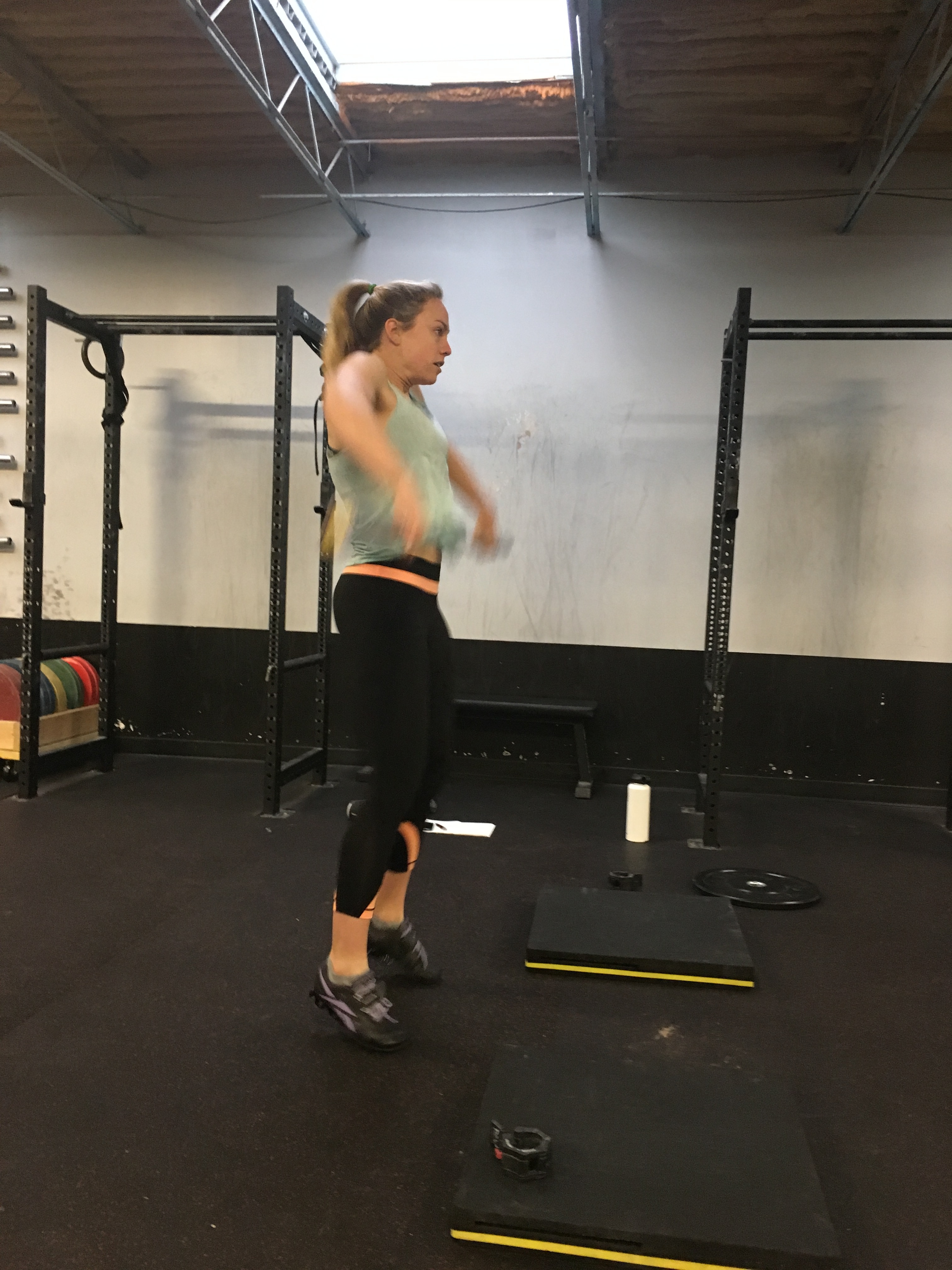 Wednesday, 2/15
February 14, 2017
(Photo: Amanda H.)
The Open is coming!  The Open is coming!
Yep, it's that time of year again — the five-week-long worldwide fitness phenomenon known as the CrossFit Games Open.  Every Thursday night, across far-flung corners of the world, hundreds of thousands of devotees huddle around smartphones and computers as new workouts are released.  (If you are wondering why this night is different from all other nights, start here.)
At times, we exult!  We cheer each other; we surprise ourselves; we celebrate another year of getting fitter, getting better — because it's about so much more than sheer physical fitness.
At other times, we moan and groan.  We gripe and grumble about the far-reaching ripple effects of gleefully unlimited and unchecked power — and remind ourselves that it's only exercise, really; and at the very least, we're in it together.
Around these parts, Open season is unlike any other time of year.  If you're new to CrossFit, if you're new to CrossFit DC, if you're new to the Open — you'll see.  You'll see.  Just take it from our coaches!
---
Hey CFDC coaches!  Can you share a favorite Open memory?
*  *  *
"The last 45 seconds of my first Open Workout — 7 minutes of burpees to a target — I realized how different an Open Workout is compared to a regular workout. The support from everyone for our heat was reverberating off of the walls. Immediately after I thought, 'I could have done one more (burpee).' Then I shut myself up real fast and said that I couldn't have. I gave my all. I couldn't believe I worked so hard for burpees. I learned that I'm gutsy enough to keep work hard even when you're in your pain cave and things are uncomfortable."
— Coach Emily
---
"Easy, 7 minutes of torture, I mean burpees.  Just awful."
— Coach Lance
---
"Going to Ted's after 16.5 with Dave, Alberto, and Rachel, where Alberto took forever to order food and Dave stole my fries without asking."
— Coach Noor
---
"One that comes to mind is Jason C.'s epic performance on the last workout last year where he literally boot 'n' rallied. As in, he ran to the bathroom mid-workout, then came back and finished.  With a smile on his face because that's Jason.
— Coach Jessi
---
"Last year for 16.4 I yelled rowing lingo at Tyler D. in the middle of the workout.  Cues about accelerating your hands and lengthening your stroke.  He thanked me after… so I think he took it well!"
— Coach Tess
---
"Just how loud the cheers would get, when an athlete — no matter who, competitor or weekend warrior — was about to finish a WOD they never imagined they could accomplish."
— Coach Steve
---
"Also — last year was Andy C.'s first Open and he had a tough first workout where he learned that the mental part of the Open is just as important as the physical. He approached every workout after that as an opportunity to learn and by the final workout he'd made a lot of progress on the mental game: he was setting more reasonable goals, was calmer and more balanced going into the workout, had a strategy but was open to adjusting, and killed it.  That's a big part of what the Open is about — what you learn about yourself and what you do with that information."
— Coach Jessi
---
Tell us: what's your favorite Open memory?
ICYMI: Registration for the 2017 CrossFit Games Open is live, and we want you — yes, all of you! — on Team CrossFit DC (14th Street) and CrossFit DC Northeast (H Street).  Stay tuned for details about Open workout scheduling at CFDC, weekend class schedule adjustments, and more to come!