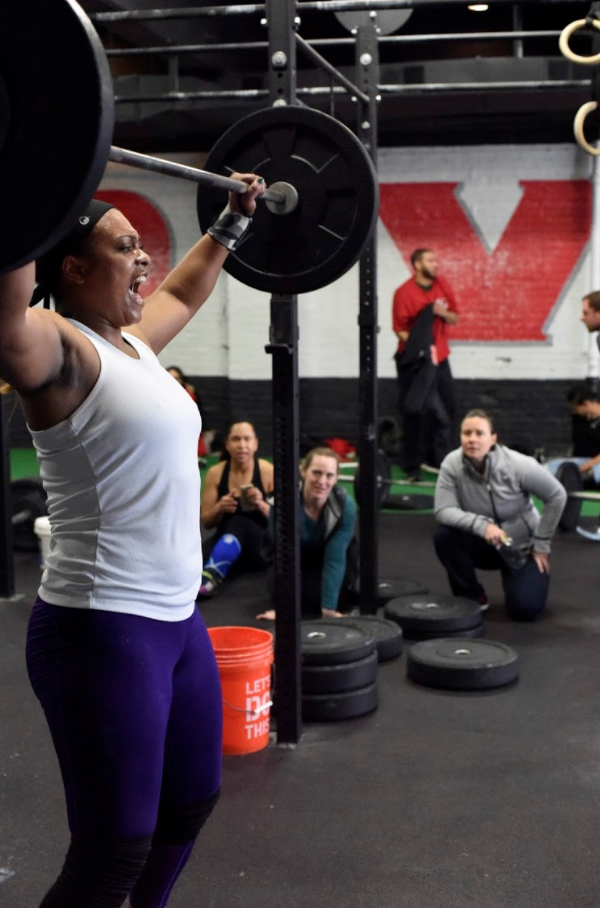 Wednesday, 3/22
March 21, 2017
Friday, 3/24/17
March 23, 2017
Warm Up
4 Rounds
4 Hanging Scap Retraction
8 Alt Dead Bugs
4 Pillar to Plank
8 OH Band Pull parts
Strength
Every 4 minutes for 4 Rounds, complete
Max Unbroken Strict Chin Ups (scale to 2 Chin up grip negatives)
12 Band Pull Aparts
Max Unbroken Strict Ring Dips (scale to Bar or box)
12 V-Ups
Then,
Every 4 minutes for 4 Rounds, complete
12 Strict Knees to Elbows (scale to Hanging Knee Raises)
Max Unbroken Ring Push Ups (scale to regular push ups or 5 with hands on box)
12 DB Bent Over Rows*
Max Unbroken Seated DB Press*
*Use same pair of DBs for Bent over Rows and Seated OH Presses. Choose weight that allows for 12 good Rows. Presses are seated on the floor with legs extended, may use a low box if unable to maintain posture on floor.