Friday, 3/24/17
March 23, 2017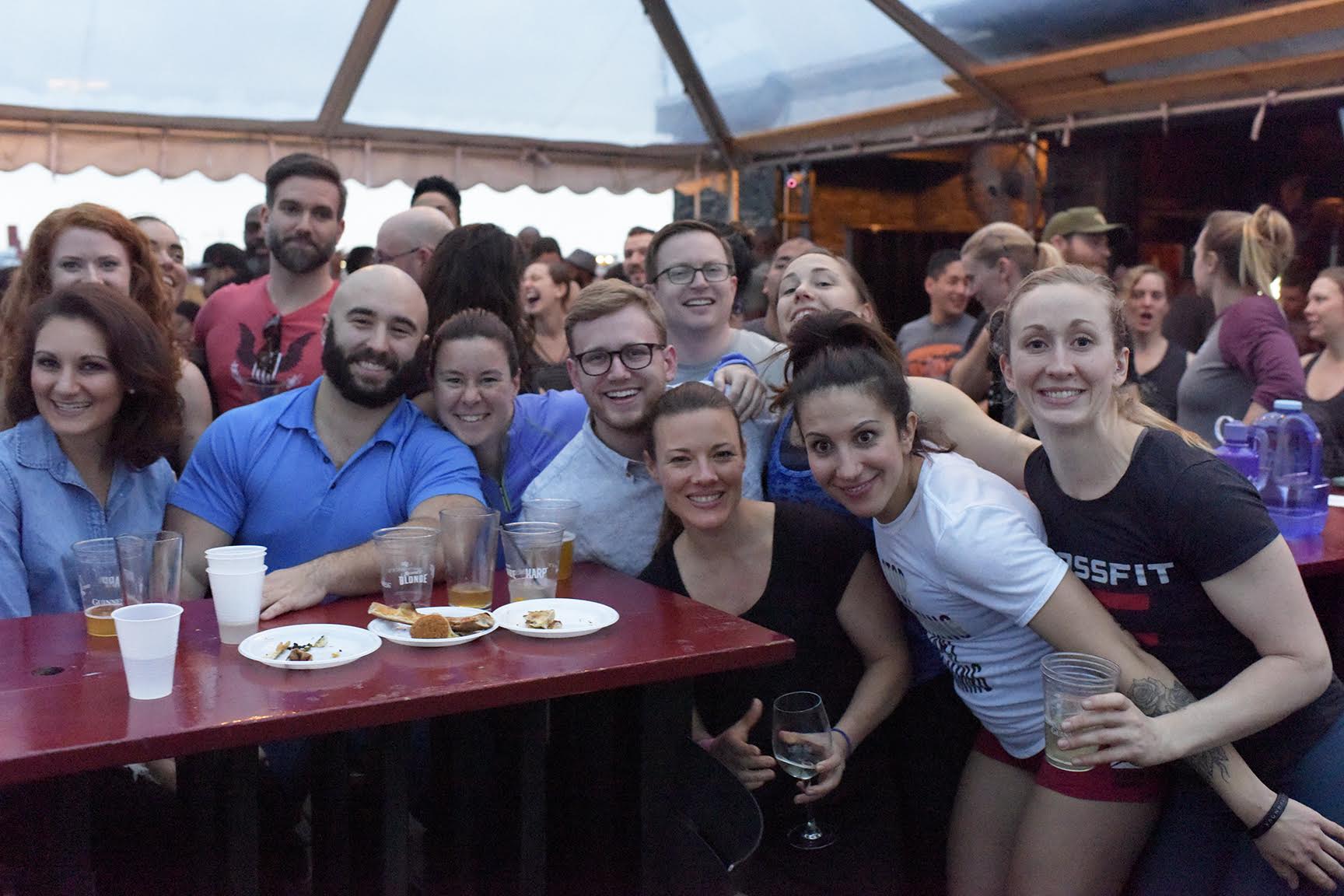 Programming Preview: Week of March 27th
March 26, 2017
Met Con (Saturday at H St, Sunday at 14th St)
Warm Up
3 Rounds
20 Jumping Jacks
10 Pause Squats
20 Split jacks
10 Rev Hand Spider Lunges
20 Mountain Climbers
5 Dolphin Push ups
1:30 Death Stretch/side (:45 low/:45 high)
Met Con
Prep:
1×10 Front Squats+ Strict Press (bar only)
1×5 Front Squats+5 Push press (light)
3×5 Thrusters working up to weight used in workout
10 Rounds
:30 max Thrusters (M: 95/75/65, W:63/53/45)
:30 Jump Rope (DU or Single Skip)
1:00 Rest
Mobility
1 Min Standing Calf stretch/ side
1 Min Single Leg Flexion/ side
Strength (Sat at 14th St, Sunday at H St)
Warm Up
3 Rounds
:20 Squats/ :10 Rest
:20 Rolling Split Straddle/:10 rest
:20 Alt Sampson Lunges/:10 Rest
:20 Plank to Squat
Met Con
EMOM 36 Min (6x each)
A) Row 16/12/8 Cals (finish within :40)
B) 8 DB Hang Power Cleans
C) 16 Spider Planks (8/side)
D) 8 OH Plate Step Ups *(M:45/35 , W: 25/15 DBs)
E) 8 Burpees
F) Rest
*Use box height where knee is at (not above) hip with foot on the box. Must reach full extension and control step down. Plate held locked out OH. 8 reps= 4 per leg, may do 4+4 or alternate.
People start at any station, and rotate through 5 work intervals before resting (Everyone rests at same time)
Exp: C, D, E, A, B, F(Rest)