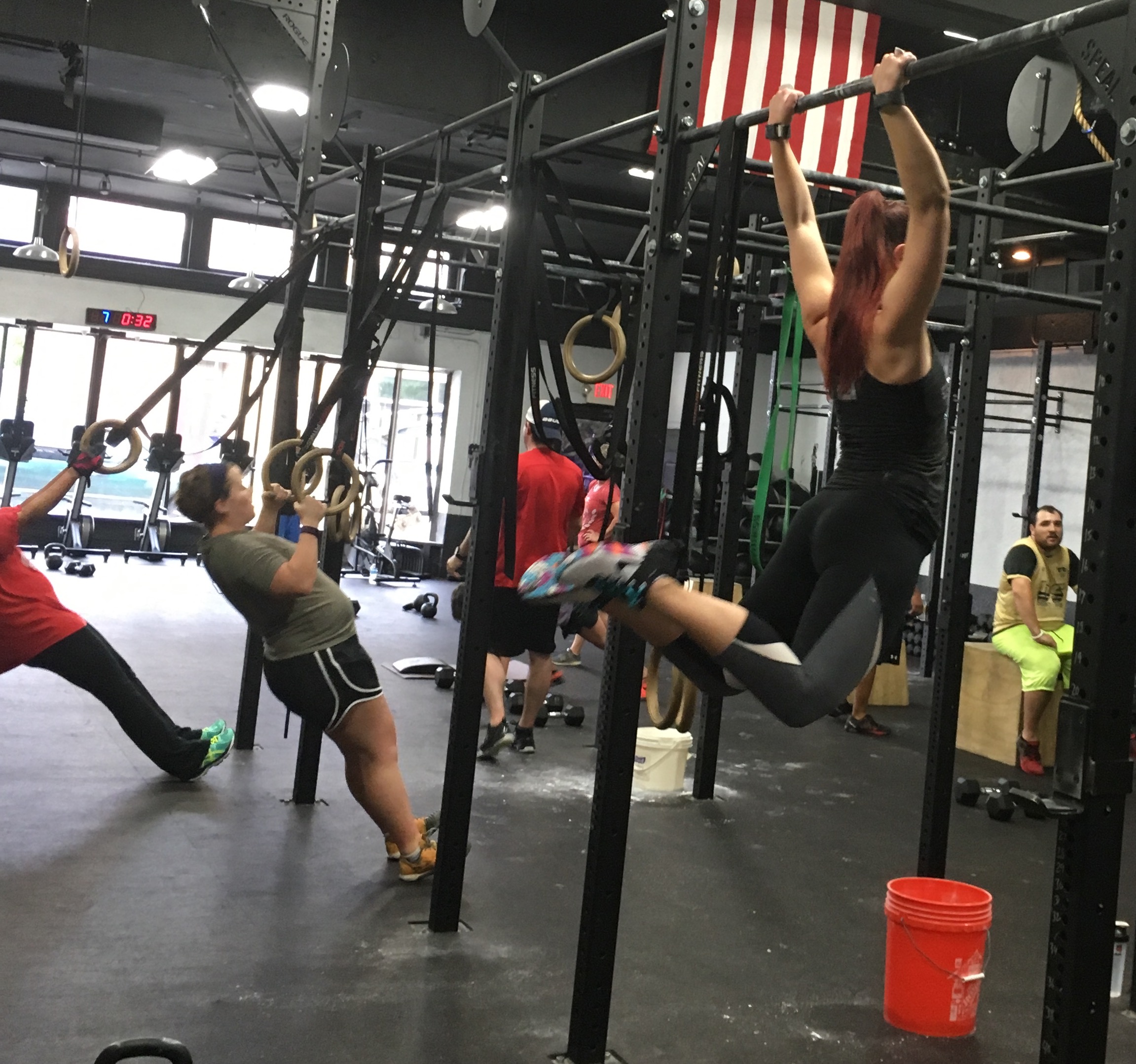 Monday, 5/29: Happy Memorial Day, Everyone!
May 28, 2017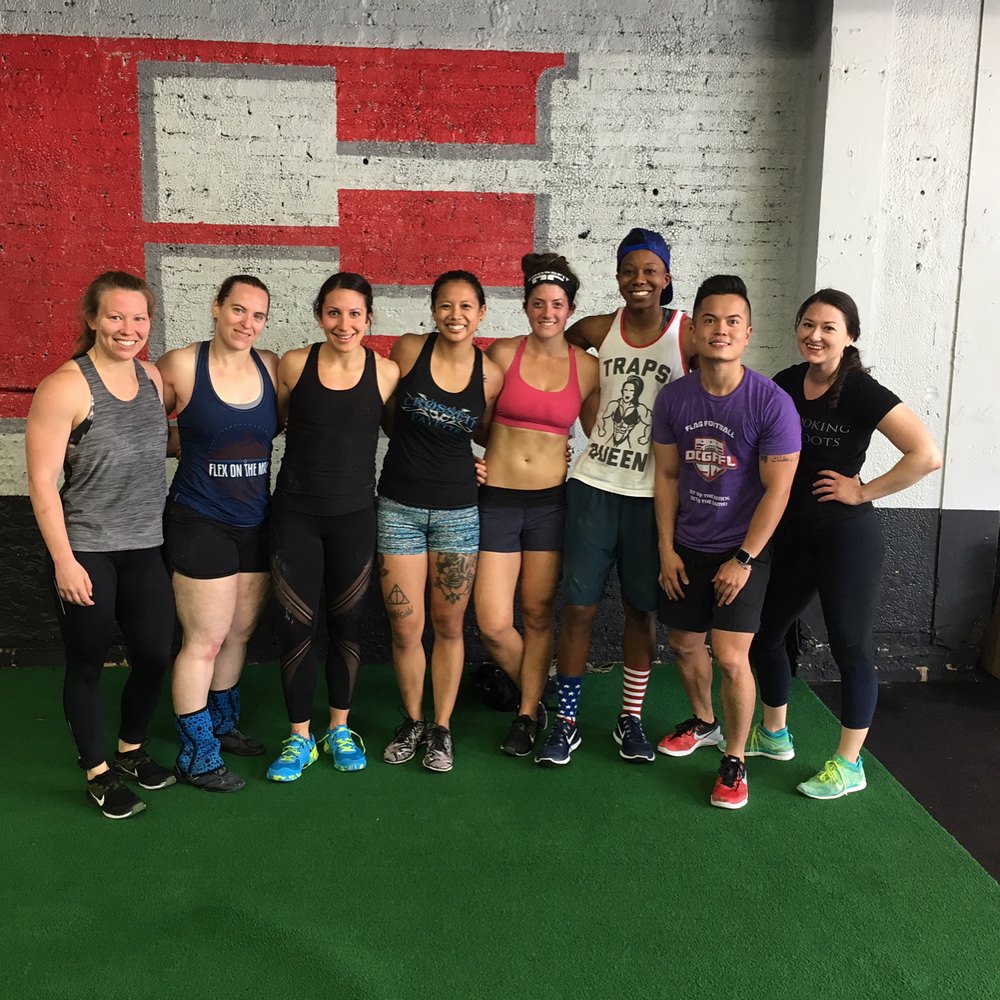 Tuesday, 5/30
May 29, 2017
To our CrossFit DC Family, Visitors and the Greater DC Fitness and CrossFit communities,
Although we will miss our spot on the 14th St Corridor of Northwest DC, our new location at 1507 U will surely impress! All of the members and staff at CrossFit DC have truly create something special that we will continue to build on in our new home. The nostalgia is best summarized by a member who wrote about his experience getting started at CrossFit DC on 14th St.
Cheers to our new, larger space with more barbells, infinitely many burpees and LOCKER ROOMS!
– the Team at CrossFit DC
The Final Count Down
Thinking back to the first time I walked through the 14th Street doors. I had never before grasped a barbell, I had no clue that the terms "clean" and "snatch" referred to Olympic lifts, and I was terrified of embarrassment. But I also wanted to get stronger and healthier.
What I found inside was so much more. This close-knit community of members—stronger and more experienced—didn't care about the weight on my bar, only that I gave the workout everything I had. One month later, I was hooked. I knew I had to leave the office by 6:55 p.m. to catch the last class of the day. I purchased Nanos, Kill Cliffs, and CFDC t-shirts. And I collected a great group of friends who (consistent with popular stereotypes) gossiped about everything CrossFit. All of a sudden, 14th Street felt less like a gym, and more like a home.
We will soon inaugurate our new, capacious digs on U Street. More barbells, more wall balls, and (dare I say it) new showers. Yet the move will be bittersweet.  A large part of my D.C. life has been tethered to our 14th Street location. I have so many indelible memories seared into my brain.
The Hallway. The opening scene stays the same, no matter the hour or the day. Right as I enter that middle hallway, I get a greeting. The coach smiles, remembers my name, and anticipates my playlist requests. She also recalls that I kept catching my power cleans wide last week or that I am struggling with double-unders. That's the little stuff that builds community.
Too often I take these gestures for granted. I shouldn't. My coach just spent a full day at her other job, and then raced to the gym and suited up the sweats in time for this moment. It is all the more impressive when I encounter Tom, Steve, Emily, Tess, and, for many years, Chris in that hallway. They have long weeks. They stay behind after we depart to program new workouts, respond to emails, mop the floors, and oversee our 500-member endeavor. And yet they manage to become invested in each of us, as individuals, one hour at a time.
The White Board: Oh how that board has tormented us. It employs a bizarre lexicon: AHAP, DUs, EMOM, GHDs, OHS, and TGUs. It announces movements that—despite months and years of practice—still gnaw at our psyches.  And it has listed marathon met-cons that invite us to sneak surreptitiously out the backdoor.
But, more importantly, the white board serves as our congregation point. We welcome our new Elements members here every other Friday evening. We gather here as a community every New Years, Memorial Day, July 4th, and Thanksgiving. Countless friendships, and a couple gym relationships, started at this one spot. It is here where I have met some of the most interesting, talented, and goofiest people to ever inhabit D.C.— combat pilots, environmental scientists, fishermen, news reporters, police officers, Peace Corps workers, community activists, trauma nurses, and soda company antagonists, to name a few.
The Plates: It is hard to ignore the rows of plates sitting at the back of the gym. They sit there like brooding giants, waiting their turn to roll out and humble us.
I love that our workouts employ partners and teams, but lifting days are uniquely individualistic. If I want to squat heavier, I have to put in the reps and the sweat. If I want to improve my Oly lifts, I have to do the hi-pulls, practice the footwork, and increase my speed under the bar.
The plates measure this perseverance and patience over the years. On occasions too numerous to count, the plates won. All of us have frustratingly dropped the bar and missed lifts. Undeterred, we lower the weight and press forward. But every so often, the payoff arrives—we stand up a weight that previously defeated us. Those are the great days. We realize, perhaps, we are stronger than we first thought.
The Alley: I close my eyes and picture that hot summer evening. I walk into gym, the garage door is open, and the humidity is wafting inside. Lace up the running shoes, complete the high-knee drills, and walk slowly into the alley. The task at hand: the 400-meter run.
We race around the block, dodging the garbage trucks, baby strollers, and metal gates lining our route.  But the return to the gym offers no respite. Coupled with the run: burpees, box jumps, thrusters, kettlebell swings, or some other awful movement that leaves everyone gasping for air. Repeat again … and again … and again. I finally reach the last round. Almost there: one more push down Johnson, right turn onto S Street, and the final sprint home. I careen through the door to a stream of sweaty high-fives and smiles. Our collective suffering turns into a celebration.
The Clock: As I head out the gym one final time, I will take a look up at the clock. Every day for the past four years, that clock has stood watch over us, diligently marking time over our efforts. A gasser or a long grind. An AMRAP or a Chipper.  A partner met-con or a solo effort. The clock cares only that we forge ahead to very end.
I relish the final minute of our workouts. Each coach has a familiar clarion call: "Sixty seconds left, get through this round," "Short time guys, come on," or "Lets go dudes."  I go all in. Everyone around me does too. My fatigue gives way to focus. I push myself deep into discomfort. I fight for those last few reps. And in this fleeting moment, I somehow find the best version of myself.
The final seconds count down: Three … Two … One … Time.
To the entire 14th Street squad, past and present, thank you!
– Anonymous