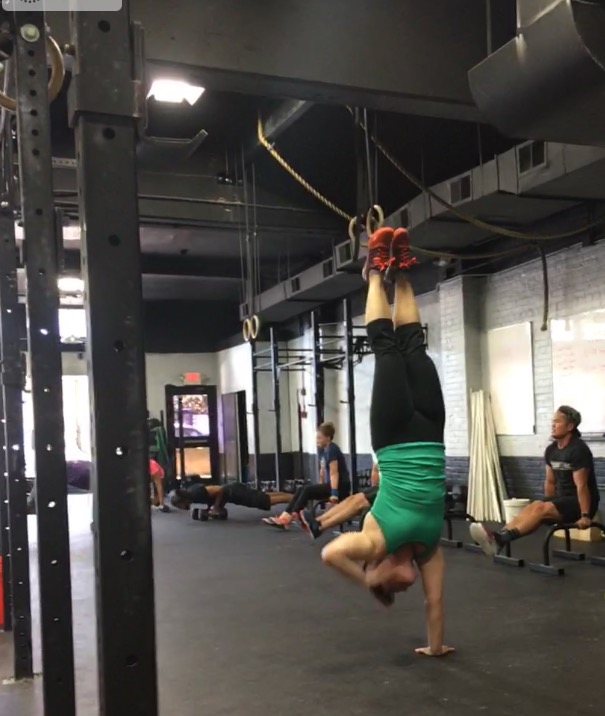 Saturday, 7/1
June 30, 2017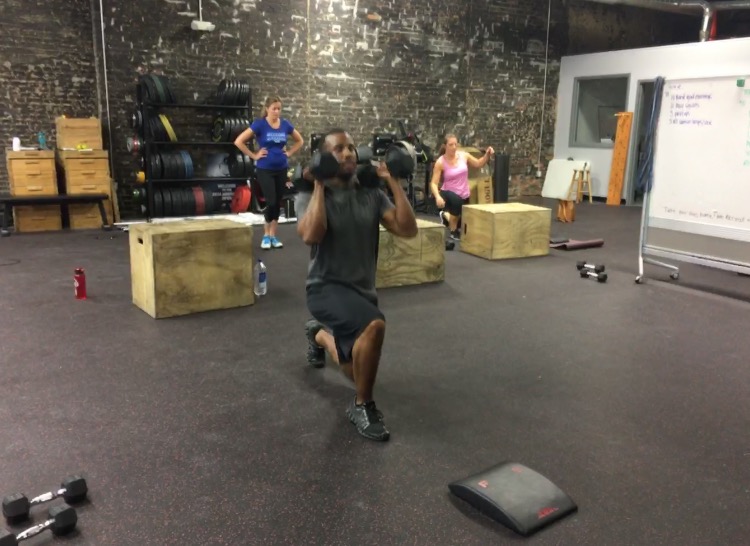 No injury could keep July's member spotlight, Billy K. away from CFDC! We are happy to say that Billy has made a full recovery from a nasty rotator cuff injury and is back classes breaking nothing but PRs. Billy, great to have you back and thanks for being part of CrossFit DC!
How long have you been doing CrossFit (and what inspired you to begin)? How long have you been at CFDC? Why did you choose CFDC?
This is my sixth year of CrossFit. During law school in California, a friend introduced me to CrossFit and we attempted a Cindy-like WOD at the school gym (and promptly received all the stares from other gym patrons). After moving to DC in 2010, one of the first things I did after getting settled was seek out a CrossFit box (Primal Fitness). I joined CFDC in late 2015, but had to take a year-long hiatus after tearing my rotator cuff (non-CrossFit injury). I tend to choose my boxes by geographical convenience. After moving to Shaw I researched a few nearby boxes, stopped by CFDC, enjoyed the vibe, and stuck around. 
Favorite and least favorite CrossFit movements?
Deadlifts are my favorite movement. There's nothing quite equivalent to the struggle of all that weight slowly lifting off the ground. My least favorite is overhead squats. My body lacks the mobility and I end up looking ridiculous with even minimal weight overhead. But I'm working on it.
What do you do when you aren't flinging heavy weights around the gym?
My job allows me to travel a bit around the country, so that keeps me busy discovering new places. Here in DC, I play in a social softball league with a group of friends and a travel flag football team (I'm writing this at DCA on the way to a football tournament in Chicago). All the lateral movements in football do a great job of finding all the sore spots CrossFit WODs have overlooked. 
Tell us about a goal you're working toward (in the gym or beyond).
Just getting back to the gym was a huge goal and now that I'm here I want to get back to where I was pre-injury. Post-operation my surgeon recalled the string of expletives that shot out of his mouth when he got a peak at my shredded rotator cuff. He set expectations low but I expressed my strong desire to return to CrossFit, which meant a lot of hard physical therapy to regain most of the shoulder mobility to perform heavy overhead work. Luckily my physical therapist had a short stint as a CrossFit coach, so he understood the stakes and where I needed to finish. After months of torturous table sessions, and countless 10- and 30-second interval stretches, I triumphantly walked back into CFDC mid-March.

What do you know now about CrossFit that you wish you knew when you started?
Breathe. I wish I realized the importance of breathing during met-cons. Every WOD was a fierce competition back then, and who has time worry about your breathing? And as I get older, mobility work becomes increasingly vital.
Why do you do CrossFit?
CrossFit is my preferred form of exercise because it combined such a wide variety of disciplines into a one-hour, competitive class. I've been a member of three boxes over the last six years and the sense of community and friendships I've gained at each one keeps me coming back. 
Favorite CFDC memory to date?
Performing the first WOD at the new U Street location. The contractors were still going through inspections when I arrived at 

6am

 and we couldn't even figure out how to connect the music. Since then the space is slowly finding itself. Which is cool to see unfold week by week.
Proudest accomplishment (in the gym or beyond)?
Hitting my goal of squatting 400 pounds. That was during my younger, stronger, pre-injury days (Most regretful: missing my 500-pound deadlift goal by 10 pounds. There's still time!)
If you had a spirit animal, it'd be…
Spider monkey. I'm average at the gymnastic movements, but I always enjoy being up on the bars and rings. 
Guilty pleasure?
Pancakes! I eat a very loose paleo diet, but breakfast is my favorite meal and sometimes you just need a high stack of pancakes with plenty of syrup. And bacon of course.
Tell us about one coaching cue that has helped you the most.
Learning the difference between a hollow and pike position is key. Once I fully understood those concepts a lot of CF movements came together for me — and a lot of coaches cues made more sense.