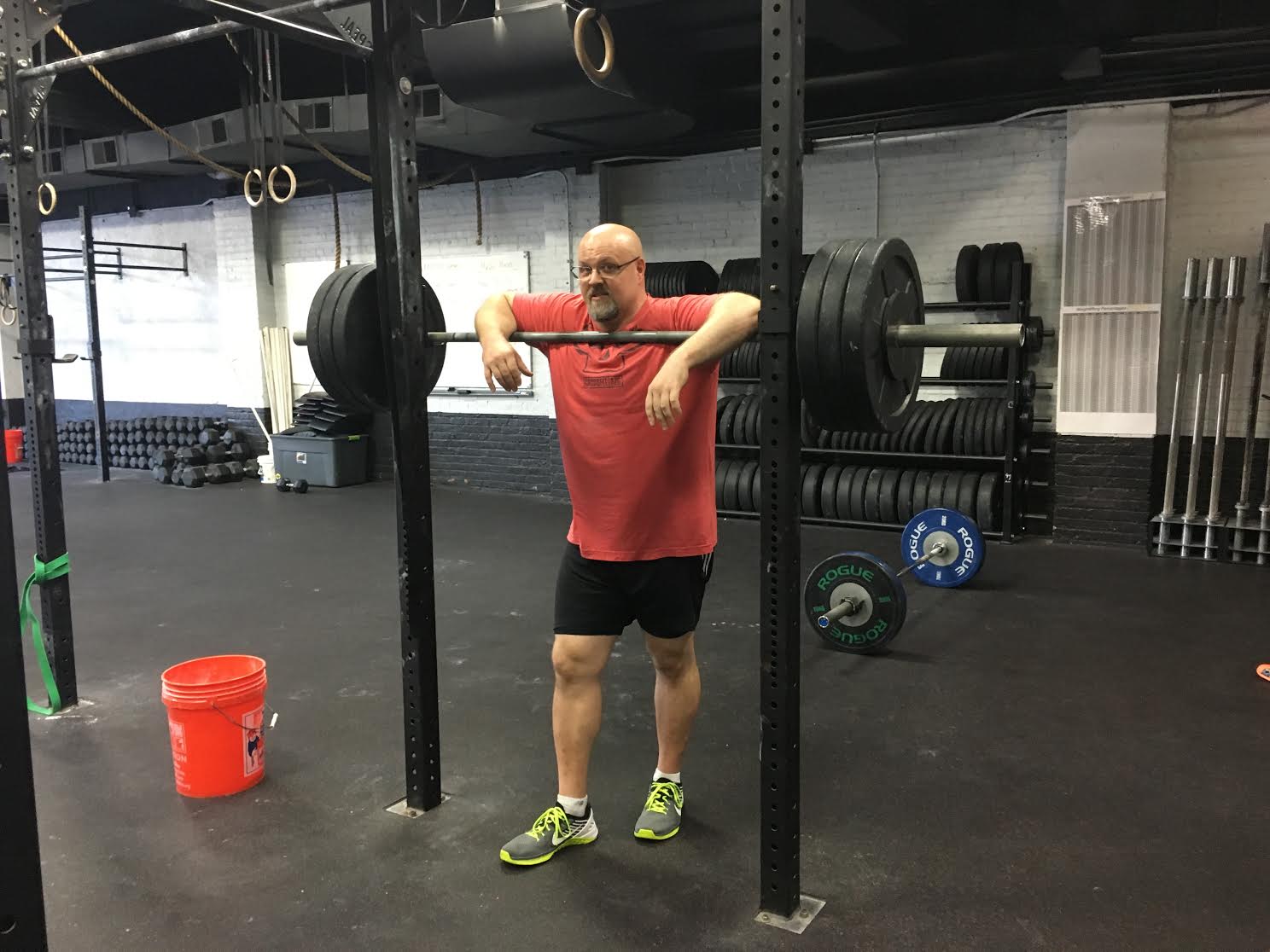 Tuesday, 8/1: Happy August!
July 31, 2017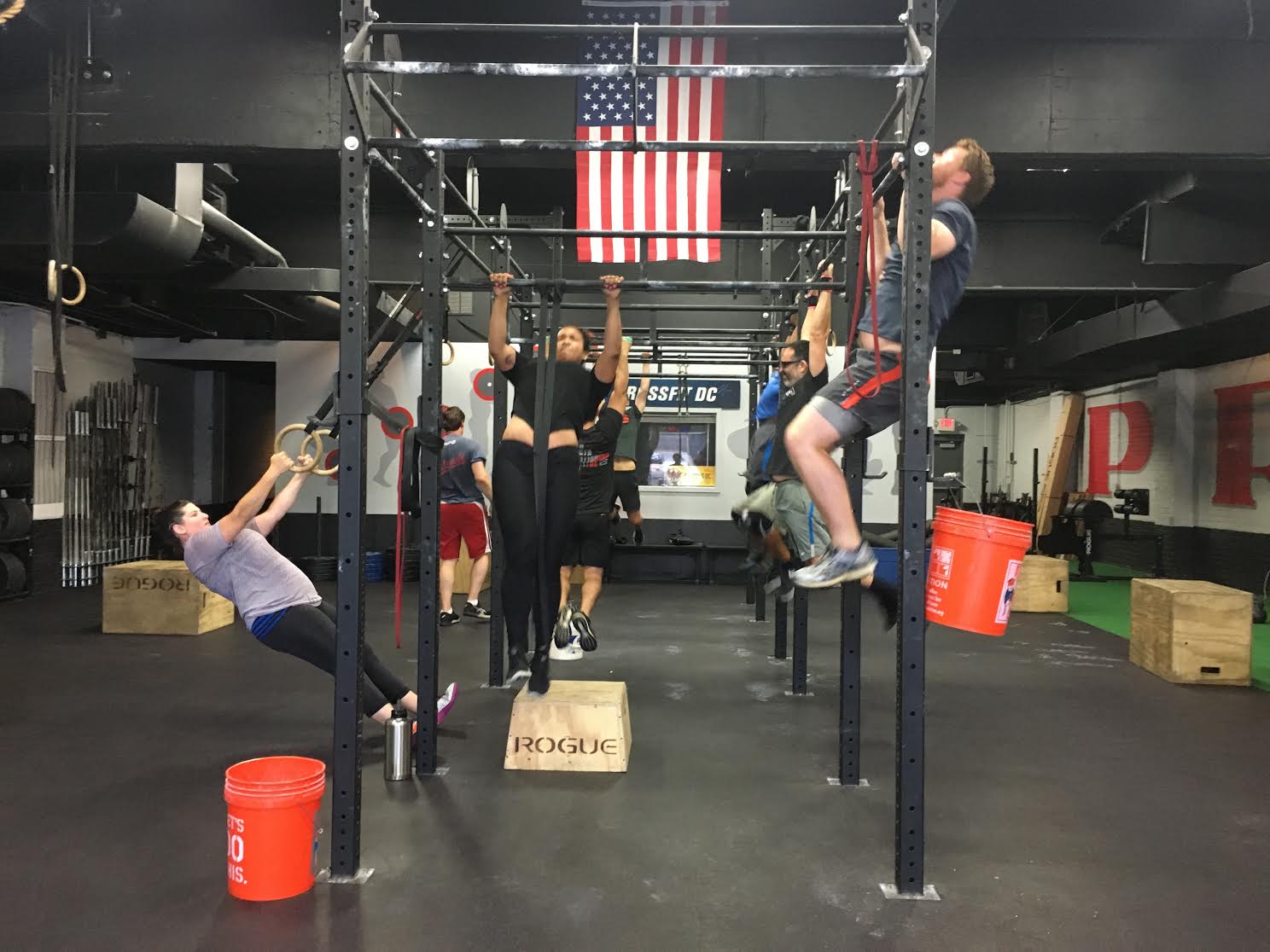 Wednesday, 8/2
August 1, 2017
Romwod devotee and travel enthusiast, Jonathan has been a loyal 7AMer since joining last year. When you see him at the gym, be sure to say hello and ask him about the time he did open workout 17.1 in India – YIKES! Jonathan, we're so happy you've become a regular at the gym and we look forward to seeing you his your 2017 goals!
How long have you been doing CrossFit (and what inspired you to begin)? How long have you been at CFDC? Why did you chose CFDC?
I've been doing HIIT workouts since 2010. I also started doing crossFit style lifts and olympic lifts then. At the time I was working with a personal trainer to lose weight; I used to be a much heavier guy, and crossFit workouts have played a huge role in the changes to my body composition. I joined CFDC in 2016 because I heard a lot of great things about the community, individual attention from coaches, and emphasis on form and function rather than only heavy lifts. The attention from coaches and emphasis on individualized progress were the main selling points. It was definitely the right choice.
What do you do when you aren't flinging heavy weights around the gym?
When I'm not traveling for work or pleasure, I'm usually drinking good wine, exploring restaurants and playing board games with friends. I try to get out of DC on day hikes as much as possible and am really excited for some fall hiking and camping!
Design your ideal workout playlist.
I've been loving the 80s and 90s pop Fit Radio stations that havebeen playing. Its so uplifting! A few weeks ago George Michael's "Faith" came on during a clean/bastard workout and I had to restrain myself from dancing between bastards.
If you could have any superpower you wanted, it'd be ____________ because __________.
Teleportation, because I love to travel and hate the long flights.
Tell us about a goal you're working toward (in the gym or beyond).
In the gym: #350 deadlift, #225 clean & jerk, muscle ups, DUs.
Out of the gym: Scuba dive at least once a year, eat my way through the DC Michelin Star restaurants.
Who inspires you (in the gym or beyond)?
The 7am U St regulars.
Favorite post-workout meal?
Breakfast! A clean egg and spinach scramble with half an avocado, bacon, and wheat toast. And coffee. Lots of coffee.
Favorite CFDC memory to date?
Any time Dave cheerfully shouts out "one more round you guys!" during a super intense met con. It motivates me to dig deeper and finish strong.
Burpees: yay or nay?
Yay!
Tell us something that might surprise most people at the gym.
I lived in Cambodia for two years, and I once did a 10 day meditation retreat in Thailand. But now, meditating for even five minutes would be torture.
Tell us about one coaching cue that has helped you the most.
To clear my head and just lift. My biggest problem in most heavy lifts is I psyche myself out of it. Finding different ways to clear my head and trust my body to know what to do is my biggest challenge.
What's one workout you never, ever, ever want to do again?
17.1. That was horrible, but I was doing it on my own during a work trip. Workouts are always better when you're suffering with others. Or, anything with thrusters. I hate thrusters.
If you could be anyone for a day, it'd be…
Will Ferrell. He's so funny! I'll see any movie he's in. Also Noor says I need to work on my humor.