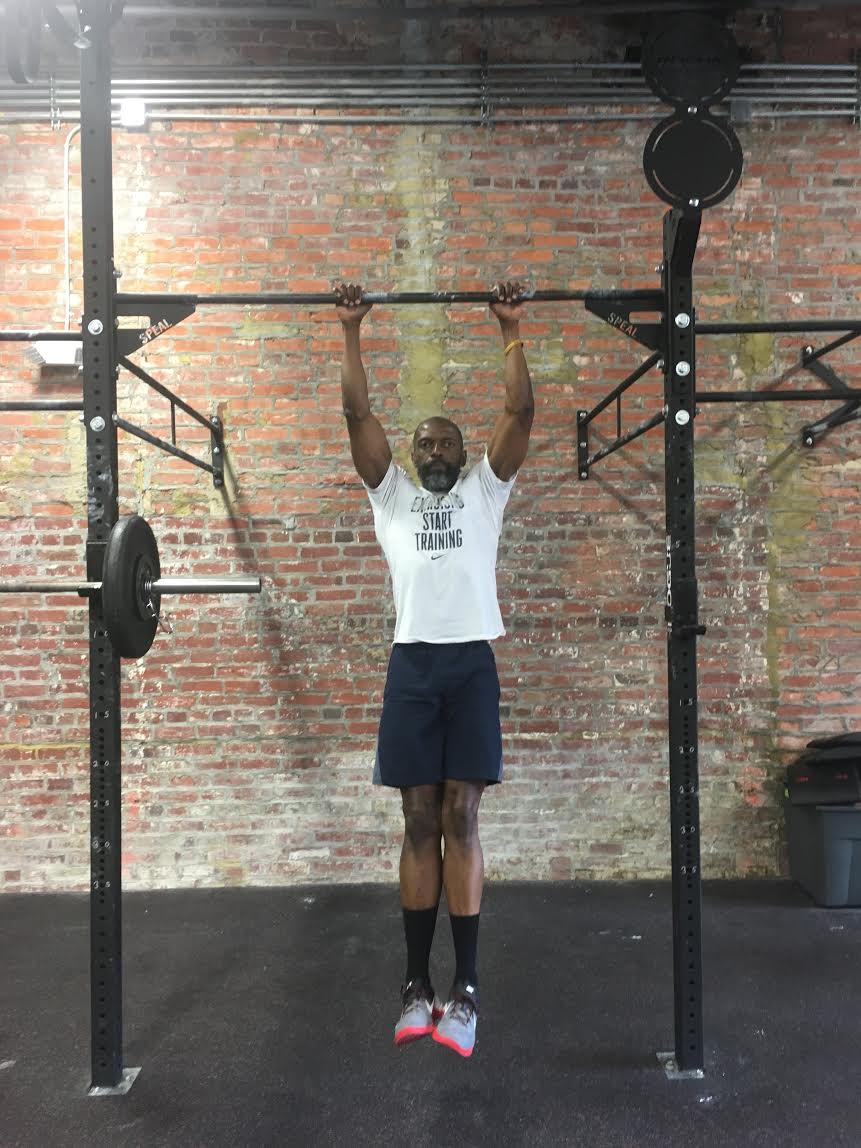 Friday, 9/1
August 31, 2017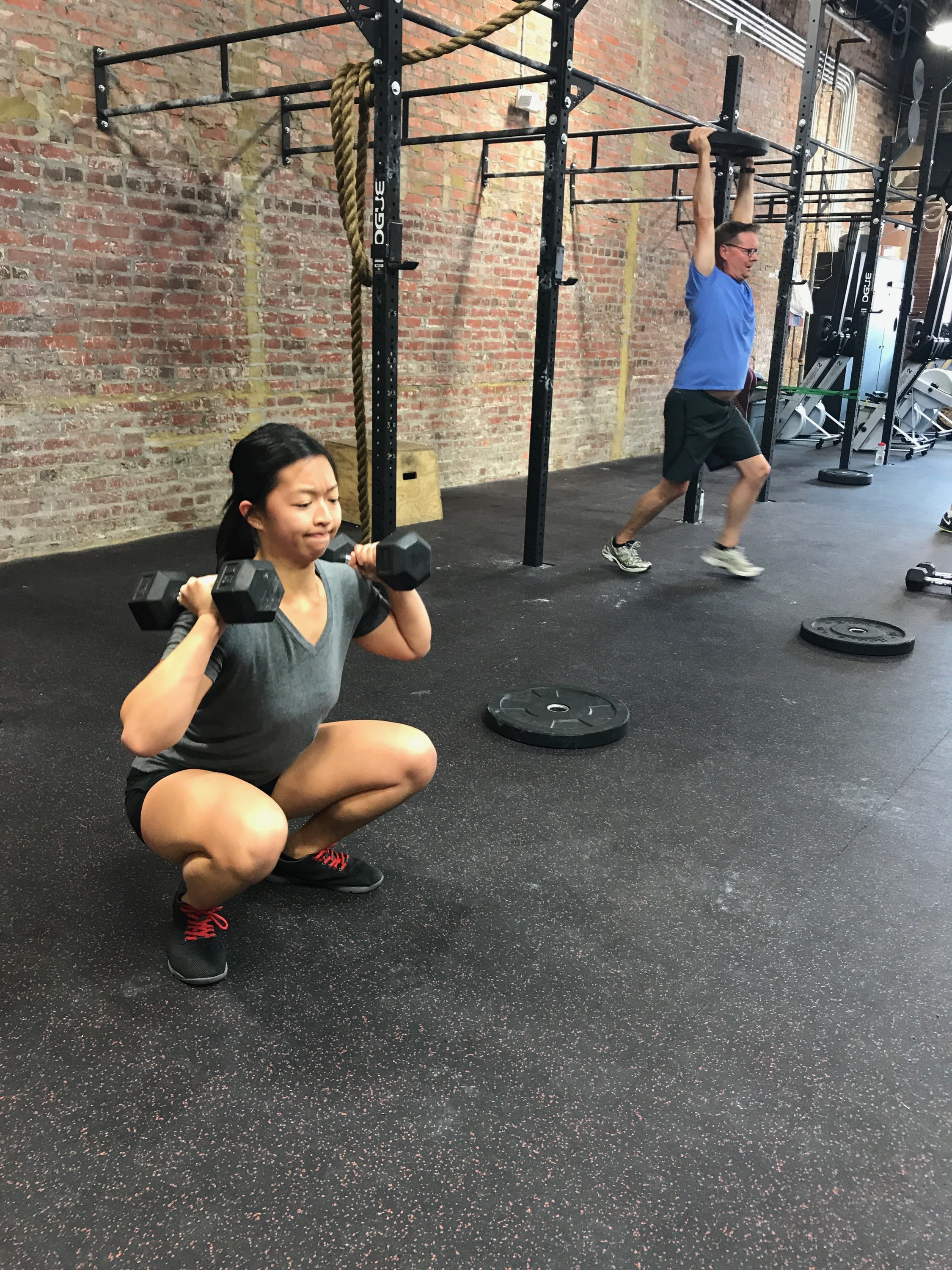 Saturday, 9/2
September 1, 2017

Runner-gone-CrossFitter, Ben C. started with us in 2014 and never looked back. Read about Ben's journey with us below. Ben, thanks for being a kick ass U Streeter, man!
How long have you been doing CrossFit (and what inspired you to begin)? How long have you been at CFDC? Why did you chose CFDC?
I got into Crossfit back in the fall of 2014 at CFDC in Steve's elements class.  I had just finished running the Marine Corps Marathon and was burnt out on running.  While training for the race, I'd run up 14th St. by CFDC and wonder what insanity was going on inside.  I decided to try channeling my race training discipline towards making some real gainz.  It didn't take long for me to hang-up my running shoes and hop under the squat rack.  When I travel, I love dropping in at other boxes.  Every time I do, I walk away reminded that at CFDC, we have programming that works, implemented by awesome/informed coaches and embraced by a group of folks who love the art of accomplishment.  Didn't realize it at the time, but that's why I chose CFDC.
Favorite and least favorite CrossFit movements?
Favorite has to be anything with a barbell (yes, even thrusters).  Squats are a given, but I love push press and snatch in particular.  My least favorite movement seems to be a constantly moving target.  At one point I'd have told you rowing, but now I embrace the row.  Wall balls are terrible, am I right?  I scowl at them.  Not gonna lie, when I saw the new wall ball targets at U St I broke into a little pre-workout nervous sweat.
What do you do when you aren't flinging heavy weights around the gym? 
Hunt, fish, hike, mix cocktails, judge BBQ, let the Redskins (and all DC teams) determine my emotional well being, travel the country and world, live concerts (favorites this summer have been Iron Maiden, Jazz Fest Montreal and U2).  I'm not sure whether I have more t-shirts from random concerts or CrossFit boxes.
If you could have any superpower you wanted, it'd be ____________ because __________.
Time travel because I love to travel and wouldn't mind adding another dimension to it.
Tell us about a goal you're working toward (in the gym or beyond).
In the gym: be broader than Broadway.  Outside of the gym: take those gainz and put them towards all of my pursuits in nature.
Favorite CFDC memory to date?
Hard to name just one.  I think we've all been in a timed workout where we're coming in near the back of the pack and all the folks who have finished start cheering you on.  That last push can erase the suck and highlight the positive.  CFDC is also the only place I've seen my fellow gym rats help each other with putting away weights and gear.  That camaraderie is real!
Proudest accomplishment (in the gym or beyond)?
My proudest accomplishment is consistently just showing up.  Every class comes with a struggle and a gain that builds you up for the next challenge.  It's like my favorite inspirational meme always says, you never regret the workouts you put in, but rather the ones you've missed.
Favorite kind of squat?
Heavy (subjective) front squats.  Nothing better than feeling positioned and balanced while pushing up for dear life from under flattening weight.  The only other things that go from terrifying to exhilarating that quickly require a down payment or waiting in line at an amusement park.
Burpees: yay or nay?
YAY but hear me out.  They are so awful that they must be doing something good.  I'm just going to keep telling myself that.  Yaaaay…
Tell us something that might surprise most people at the gym.
I have been fluent in 3 languages but have forgotten two of them.  Here's to remembering English!
If you could be anyone for a day, it'd be…
Probably have to be Bruce Dickinson of Iron Maiden singing in front of 300,000 elated cariocas at Rock in Rio on January 11th, 1985.  Can you imagine?