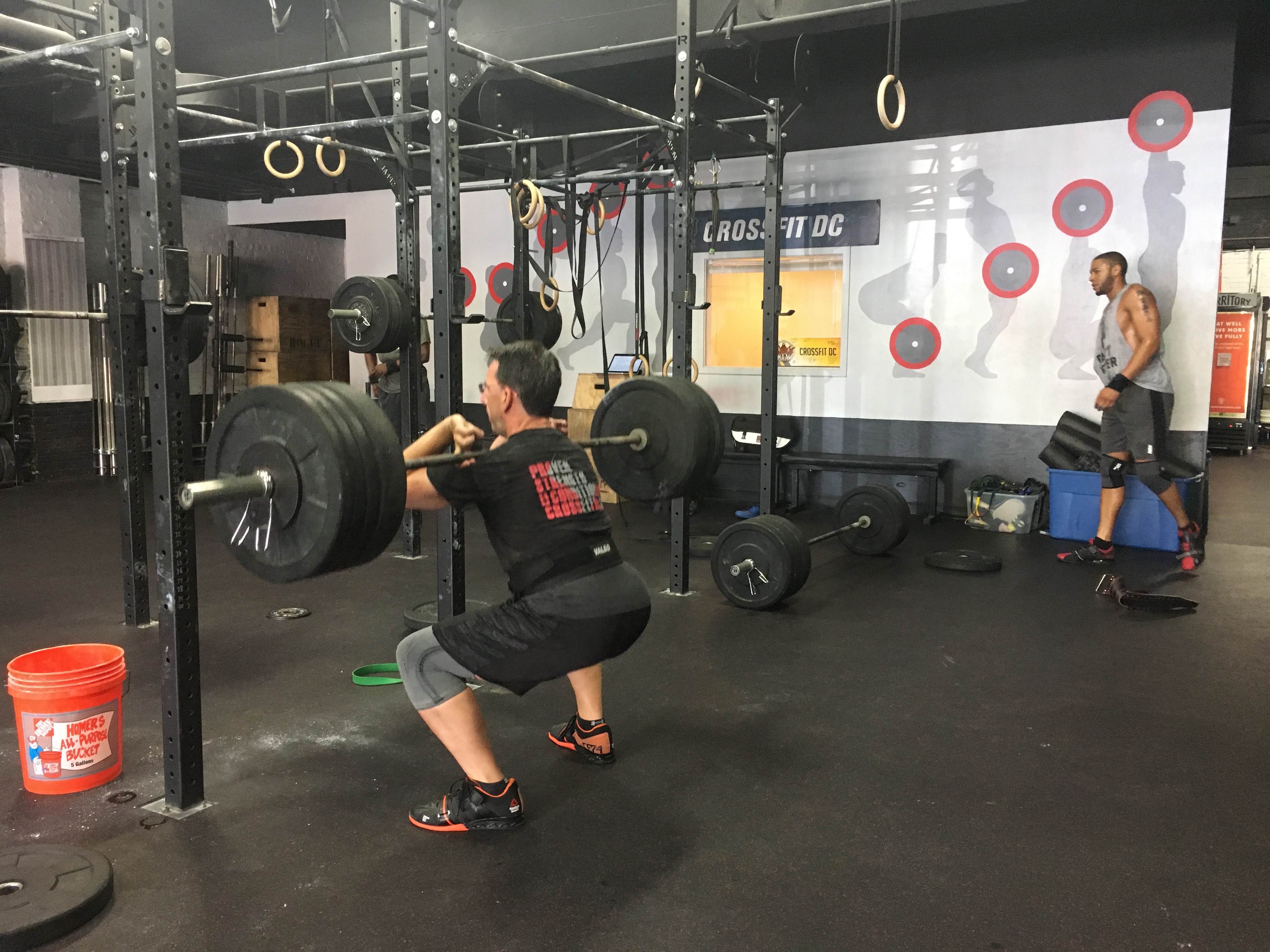 Sunday, 10/1: Happy 1st of the Month!
September 30, 2017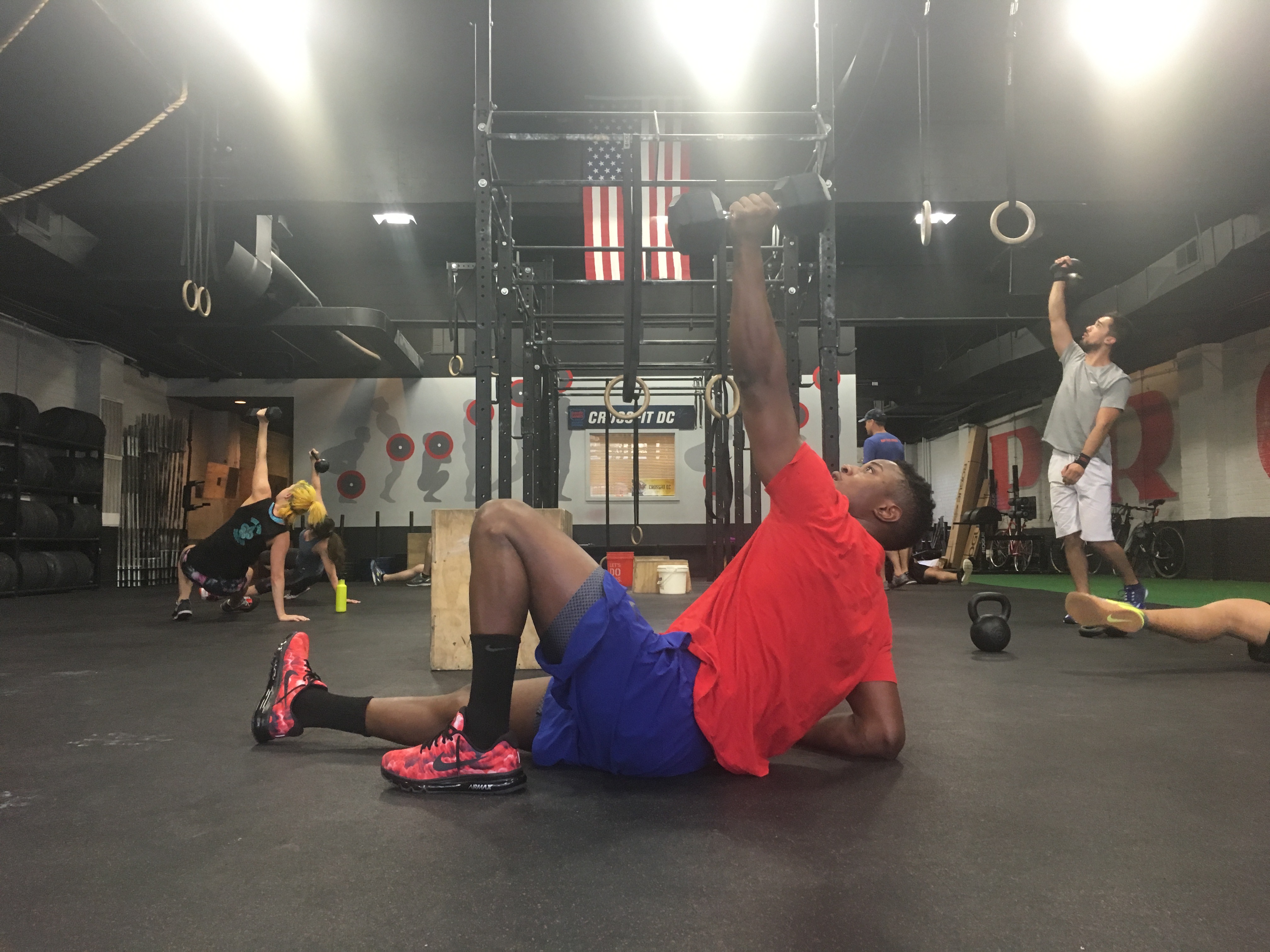 Programming Preview: Week of 10/2
October 1, 2017
Not many can say their family got them into CrossFit but lucky for Shelina, her twin and mother encouraged her to give CrossFit a try and the rest is history! Over five years later, she's still at it, hitting milestone after milestone. Shelina, we couldn't be more proud to have you at the gym training with us!
How long have you been doing CrossFit (and what inspired you to begin)? How long have you been at CFDC? Why did you chose CFDC?

Since 2012; My mother and twin sister had been doing CrossFit for about a year and half and convinced me to try it out. I figured if my mother who was nearly 60 at that time could do it, then I certainly could give it a try.
Who inspires you (in the gym or beyond)?
I'm inspired by so many people each and every day, but I give a special shout out to my mother and father who I just visited in Louisiana. She's quite loquacious and has etched in my mind the importance of staying grounded and humble; and my father who told me that I could do anything, be anything and go anywhere in life – put in the work, show compassion towards others, and go for it.
Favorite post-workout meal?
Do cocktails or wine count? LOL, typically I eat something simple and clean after workouts – salads or smoothies. I love salads with seafood and simply veggies OR smoothies with almond milk, coconut water, avocado, a bit of berries and a vegan protein powder.
Favorite CFDC memory to date?
The moment I got my first toes to bar. It was Open Workout 13.4 and I had never hit a toes to bar. I had to complete a make up session, because I wasn't in town for the regularly scheduled heats. Chris was my judge and gave me a few prompts and I jumped to the bar, kipped and found myself hitting 1, then 2, then 3 toes to bars. I was overjoyed.
Proudest accomplishment (in the gym or beyond)?
Proudest accomplishment related to the gym/fitness is competing in my first bodybuilding competition lastDecember. It was a lesson in discipline and self-motivation; It taught me to be flexible and not fanatical. I have a life outside of fitness and a pretty demanding career that calls for me to travel a great deal. I've learned a few tricks along my bodybuilding training to maintain my meal and workout plans that I've carried with me even when I'm not training. I saw some pretty amazing results – shredded nearly 30 pounds over a 14 week period; developed a friendship with my trainer, and learned a lot about myself.
If you had a spirit animal, it'd be…
The panther. She symbolizes power, courage, femininity; and encourages us to understand the power within and to eliminate fear of the unknown.
Burpees: yay or nay?
Who'd say yay to burpees? Nay, nay, nay!
Tell us something that might surprise most people at the gym.
I don't speak much at CFDC about what keeps me occupied during the week. I'm an Assistant Vice President at the National Council for Behavioral Health – a policy/advocacy and membership organization who represents over 2,900 community mental health and addictions provider organizations across the U.S. I spend my time connecting our members to resources as well as supporting them in becoming more integrated within the public health and healthcare systems.
Tell us about one coaching cue that has helped you the most.
"Squeeze your butt" – it's a cue that Tyler gave me to help me with stringing my toes to bars together. I would flop like a fish after each toes to bar and that clearly wasn't helping me J after this cue, I may have strung three toes to bars in a row. And I must say, he may not have used these exact words, but this is how I remembered them J.