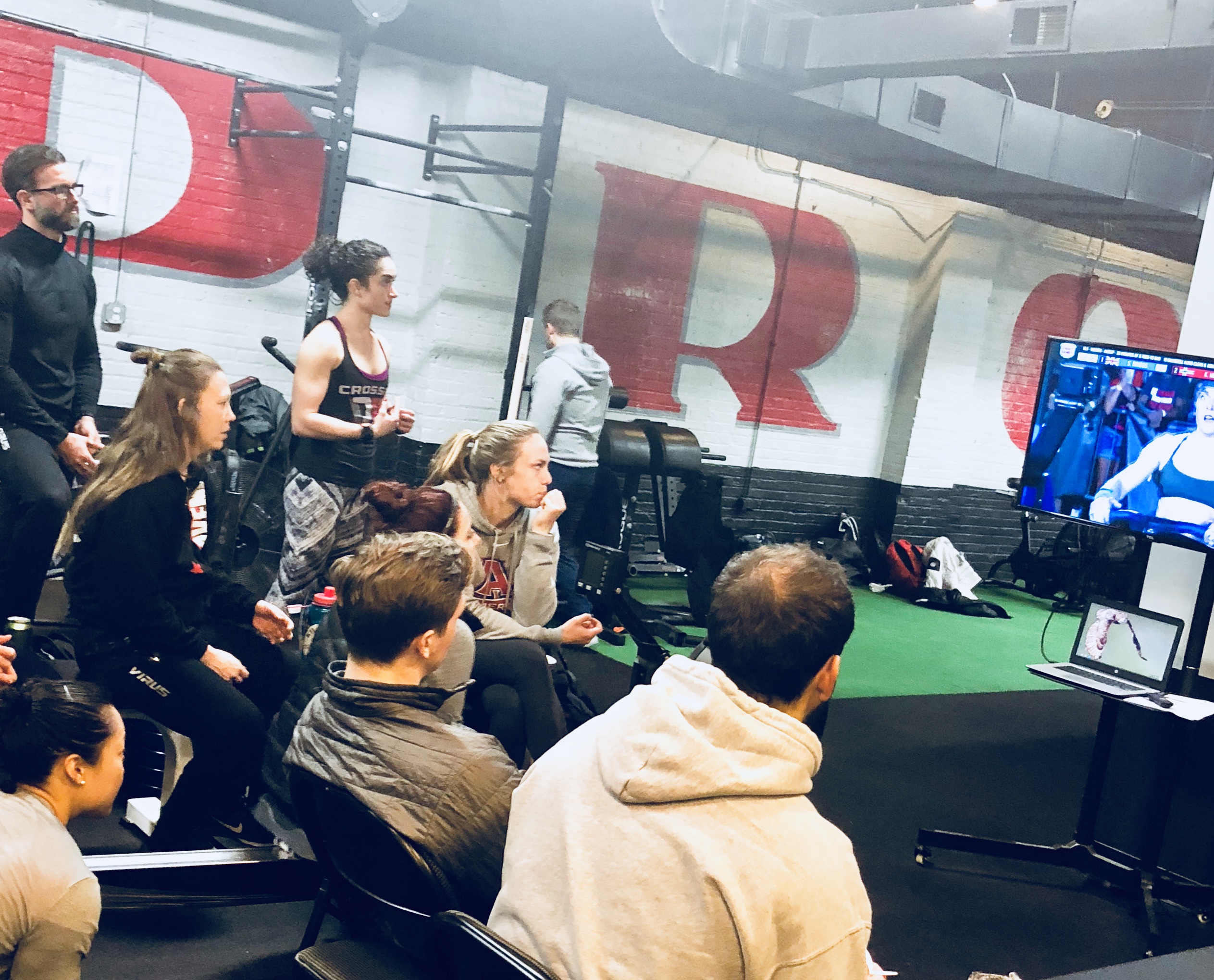 Friday, 2/23
February 22, 2018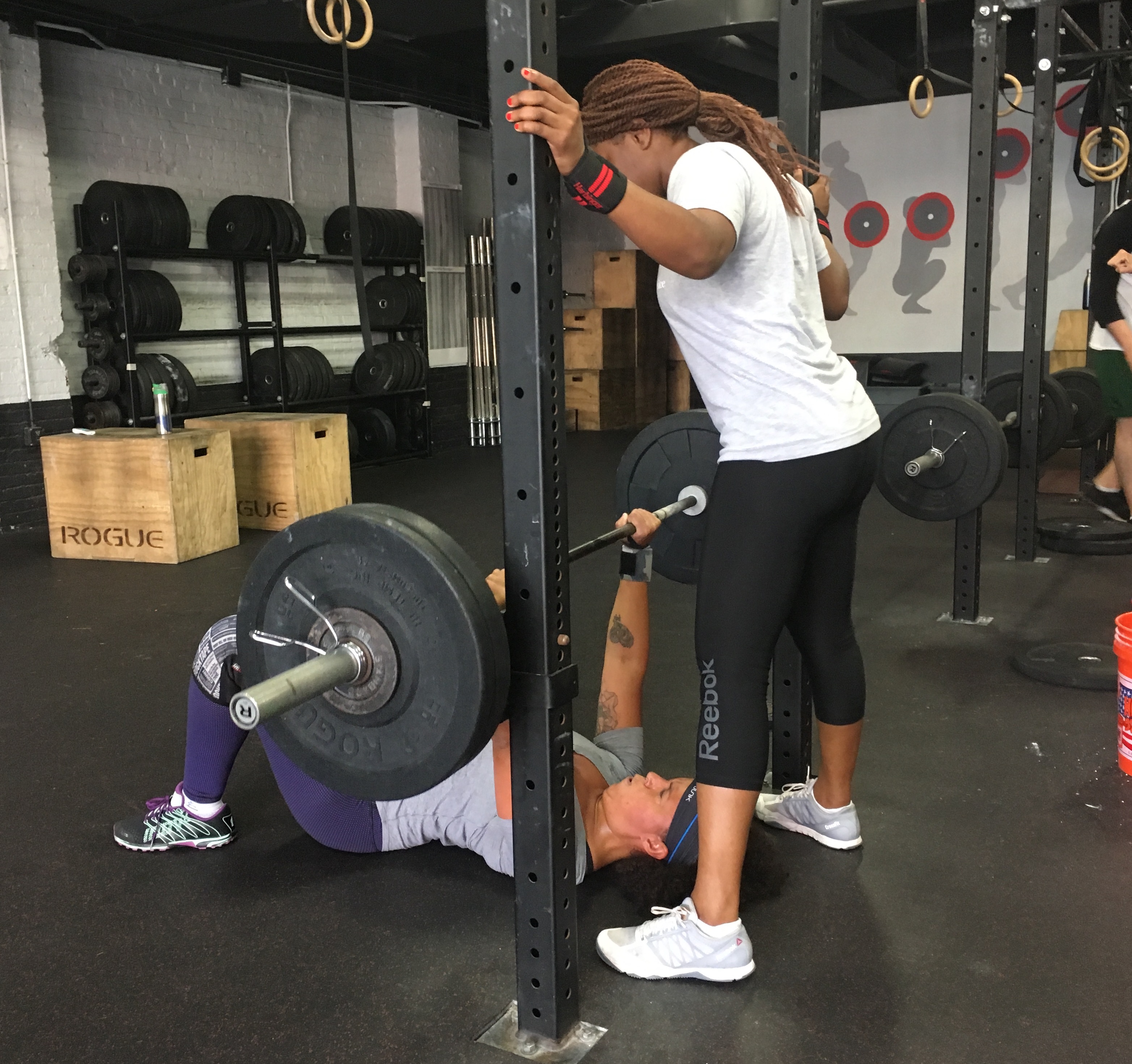 Saturday, 2/24
February 23, 2018
Many of you, especially those who are newer to CrossFit or those who feel like they may not "be good enough" are questioning whether or not to register for the 2018 CrossFit Open. Member and social media guru, Katherine B, gives her take on doing the Open. Give it a read and hopefully it will help to decide to pull the trigger!
It doesn't matter if you've been doing CrossFit seven weeks or seven years – the Open is for everyone.
I did my first Open in 2015, about five weeks after I had joined CrossFit. Prior to CrossFit I was not athletic, at all, whatsoever. To add complexity, I'm missing 90% of my left lung and my heart is on the opposite side of chest so I'm working with half an engine by default.
Despite that I felt like I had everything working against me to do well in the Open, my CrossFit community was nothing but supportive. No one cares if you complete 2 rounds or 20 – it's about doing the best you can and giving yourself a benchmark to approve upon next year.
The camaraderie brought to the gym throughout the five weeks is unmatched. The crowd for 

Friday

 Night Lights and 

Saturday

 Afternoon Delights will be rowdy, enthusiastic, and inspiring and the spirit continues through each and every weekend.
If you're hesitant or unsure whether or not to sign up, I strongly encourage it. Your community supports you and will be there for you every jump, lift, and pull-up along the way.
So what are waiting for? Sign up!
CrossFit DC 2018 Open Details:
Intro
All 

Saturday

 intros during the Open are cancelled
Elements
Schedule changed to M, W, Th for two weeks
Thursday
Workout announced at 

8PM

Heat sheet released at 

9:30PM

All schedule conflicts/make up requests must be sent in by 

midnight

Class programming released by 

10:30PM
Friday
The blog and Train Heroic will be updated by 

8AM

The WOD that day will be similar to the Open
Class schedule will be normal at gym NOT hosting 

Friday

 Night Lights (FNL)
At gym hosting FNL, there will be 

4:30 and 5:30

 class as normal
NO 

6:30PM

 Class

6:45PM

 FIRST HEAT STARTS
….and then to the bars after last heat!
Saturday
9AM

 Boot Camp, 

10am

/11am CrossFit as planned at both locations

Noon

 at U st. cancelled
Afternoon Open Gym at both locations cancelled

12:30

 FIRST HEAT STARTS
Members with Schedule Conflicts and Retests
People who can't make either can do the workout during Open Gym Sun 

1pm

 only (no make ups during AM OG) Please bring a someone with you to Open Gym who can judge your workout
Members will only be judged ONCE (does not apply to comp team)