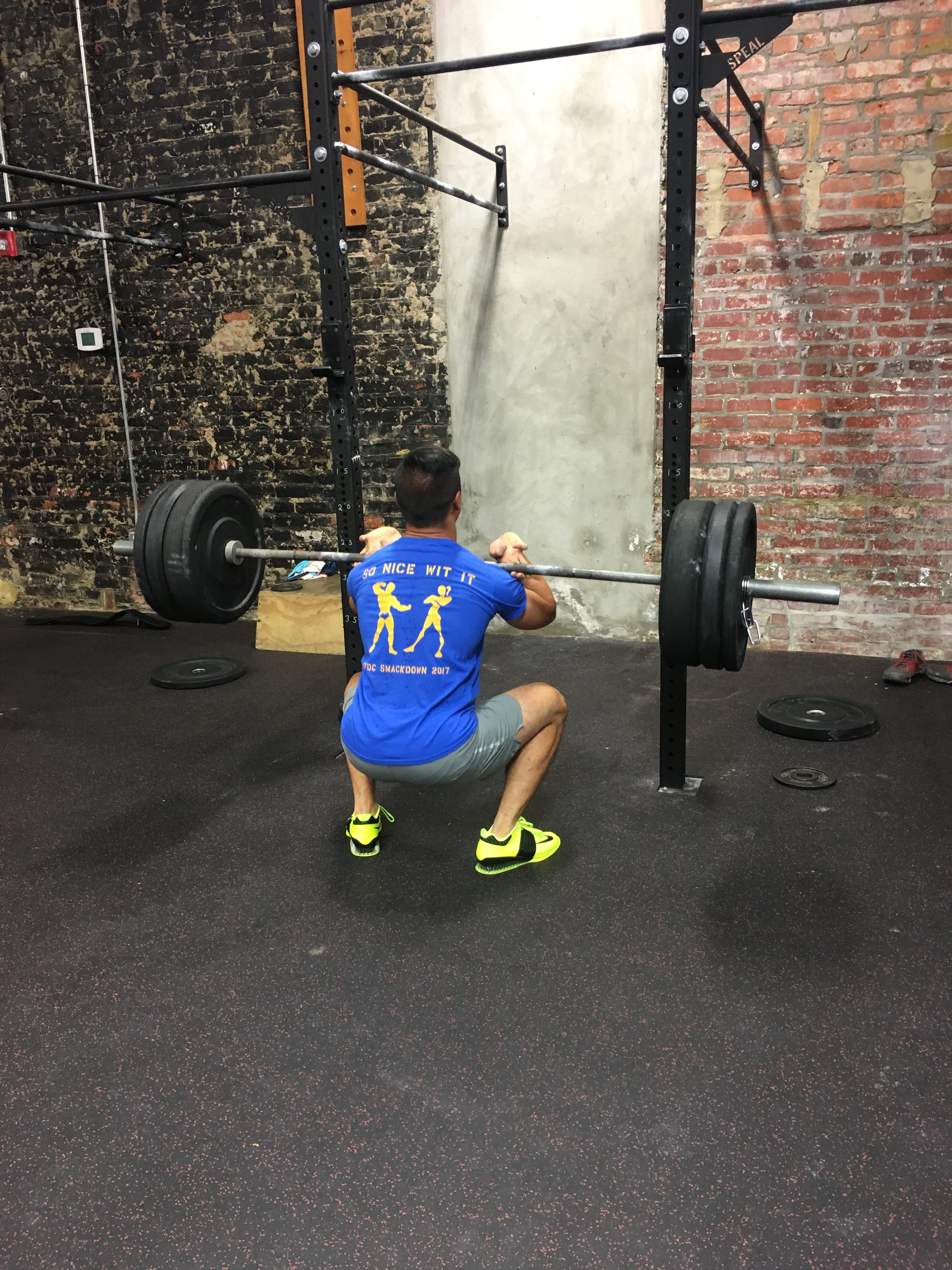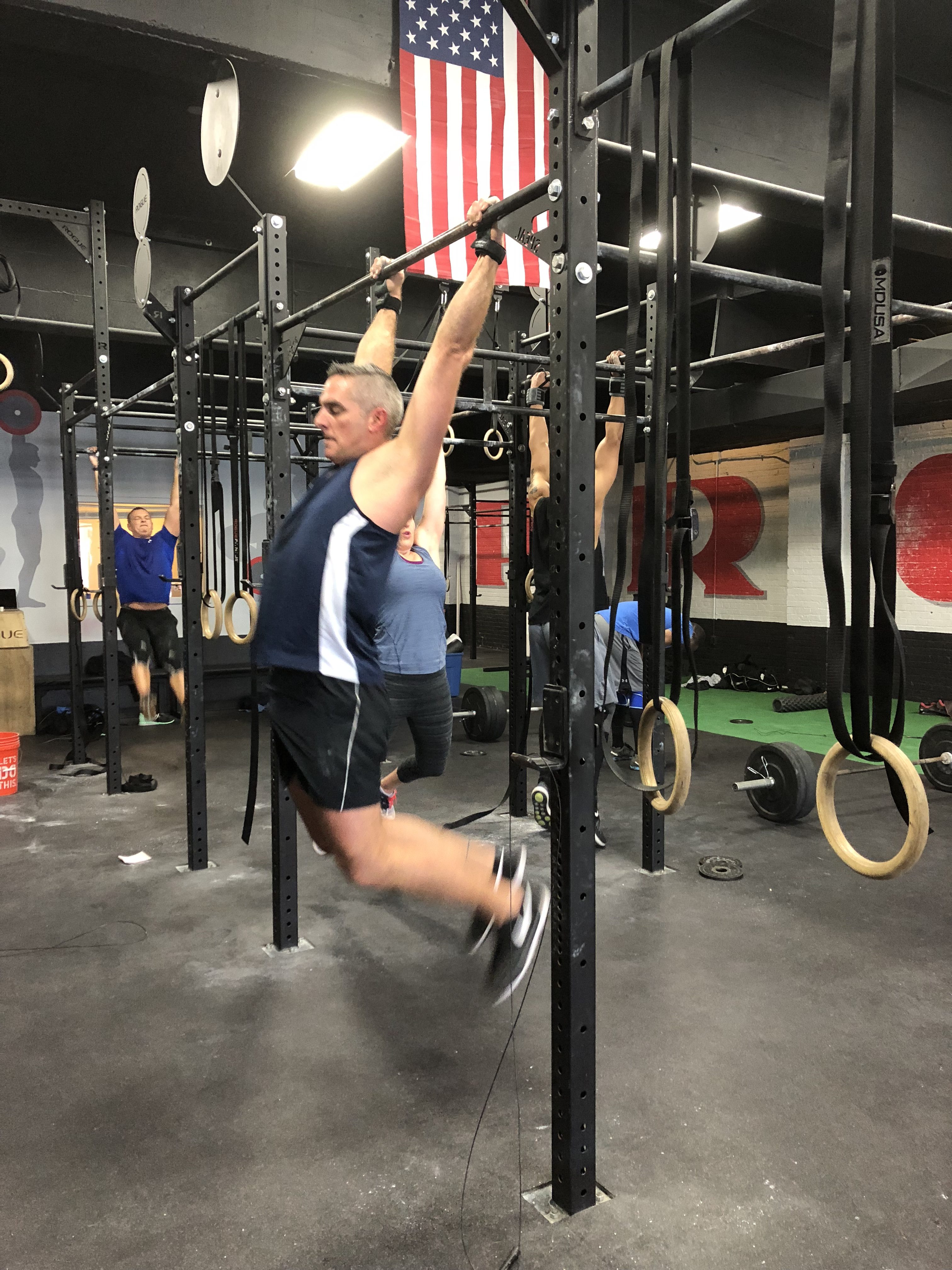 Saturday, 6/2
June 1, 2018
Member Spotlight: Ashlee M
Mostly seen making gains at back of H St, Ashlee has been working out with our competition team since last fall. When she's not in the gym, Ashlee is manipulating and analyzing brainwaves. Read on to learn more about Ashlee and be sure to introduce yourself when you see her around the gym!
How long have you been doing CrossFit (and what inspired you to begin)? How long have you been at CFDC? Why did you chose CFDC? 
I've been doing CrossFit for about 6 years now. I was a competitive athlete my entire life, including part of college.  After college those competitive years came to an end and I really struggled to fill that part of my identify. After a period of not really doing much in terms of physical activity I started exploring new ways to be active again.  I mostly dabbled in indoor cycling classes, hot yoga, and some "strength" gym rat training, but none of those really got me excited to get up and work out each day. I remember back to how much of a chore going to those classes felt like. I finally realized what was missing for me: a competitive element. I now knew I needed something that allowed me to truly challenge myself again; something where I would be constantly pushed to strive for what I may have thought wasn't possible. Soon after, a friend of mine suggested we try this "CrossFit thing" and I guess the rest is history. My first box was the quintessential old-school CrossFit gym-a teeny tiny garage, with no frills, and often times, not enough equipment to go around. I was hooked though.  We used to skip grad school classes to go to CrossFit (which I am not promoting, haha). Wanting to take my CrossFit journey more serious, I then transferred to a more competitive box in my area, where I stayed for 4 years, began competition programming, and really found my CrossFit family that you hear people talk about. When I found out I would be moving to DC in the summer of 2017 I immediately gathered all evidence I could on local gyms to evaluate the best place for me. After dropping in to 4-5 different boxes CF DC was honestly an easy choice. I felt welcomed by the coaches, enjoyed the community, and felt confident my CF goals could be met at CF DC.  I did regular classes for the first few months to get acclimated and then joined the competition team in November.
Tell us about a goal you're working toward (in the gym or beyond).
In the gym- Ring muscle ups (the bane of my existence)
Outside of the gym- Becoming an U.S. Army Captain this summer
What do you know now about CrossFit that you wish you knew when you started?
Hmmm…great question. Let's see (***Ashlee thinks for the next few minutes***). I would have to say the importance of having a strong mental game. It may not be one of CrossFit's fundamental principles, but a weak mental game will always be a barrier to achieving your true potential. I didn't appreciate this enough when I first started CrossFit. I got discouraged when I had poor training days or someone outlifted me or outscored me on a metcon. I viewed those outcomes as me "not being good at CrossFit." Once I realized how much that thinking was holding me back I was able to tackle that barrier and start focusing more internally about my training. I now have a greater appreciation for all aspects that contribute to my athleticism.
What do you do outside CFDC?
Nothing! I have no time after all of the competition programming, haha. I kid, I kid. I am a random adventure kind of person. I like to wake up on the weekend and scour the internet for something super random and new to do, and then drag my husband along and hope for the best! I also love being outdoors with my dogs. Lately these adventures have involved a lot of hiking, beer and wine tastings, and ethnic food cooking classes (I turned 30 last month, so I feel like all of these activities are very "this is 30").
Favorite quote?
"I'm too drunk to taste this chicken." – The Great Colonel Sanders
 Favorite post-workout meal?
If I am lying? Baked chicken, steamed broccoli, and sweet potato. All perfectly weighed out for RP. If I am telling the truth? Pad Thai, super spicy and MAYBE a pint of Ben & Jerry's Cookie Dough…just maybe…
Favorite CFDC memory to date?
Completing my first Open. It really was an amazing experience that reinforced for me that CrossFit is what I am meant to be doing. Until that point, I had never seen such a supportive and electric athletic environment like those 5 weeks under the Friday Night Lights were.
Any other fun facts you want to tell us 🙂
I have two corgis, Bolt (age 9) and Bandit (age 6). I adopted Bolt when I was in undergrad. It truly was love at first sight…and I proceeded to completely empty my bank account to pay his adoption fee and get everything he needed (e.g., organic, grain-free dog food, and expensive toys, practical clothing). Afterwards came a very pathetic phone call to my grandparents explaining (1) yay guys, I have a super cute dog now! And (2) hey while I have you…I am also completely broke and can't eat or pay my rent for the month! #WorthIt.
I am a Sleep Scientist by day at Walter Reed Army Institute of Research. Which means I spend most of my days staring at people's brain waves while I manipulate their sleep!
I love a good pun. The cornier, the better!