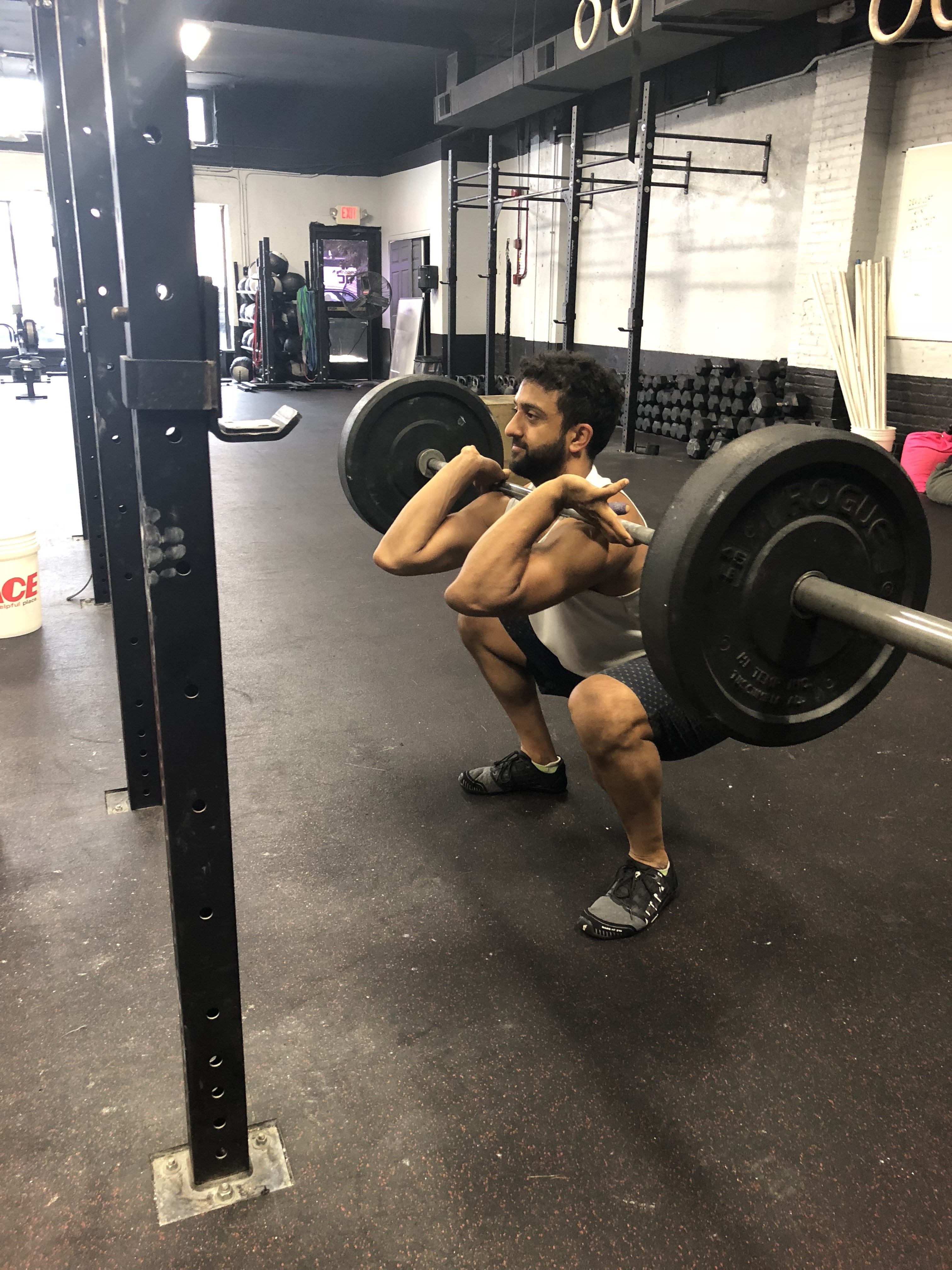 Monday, 6/11
June 10, 2018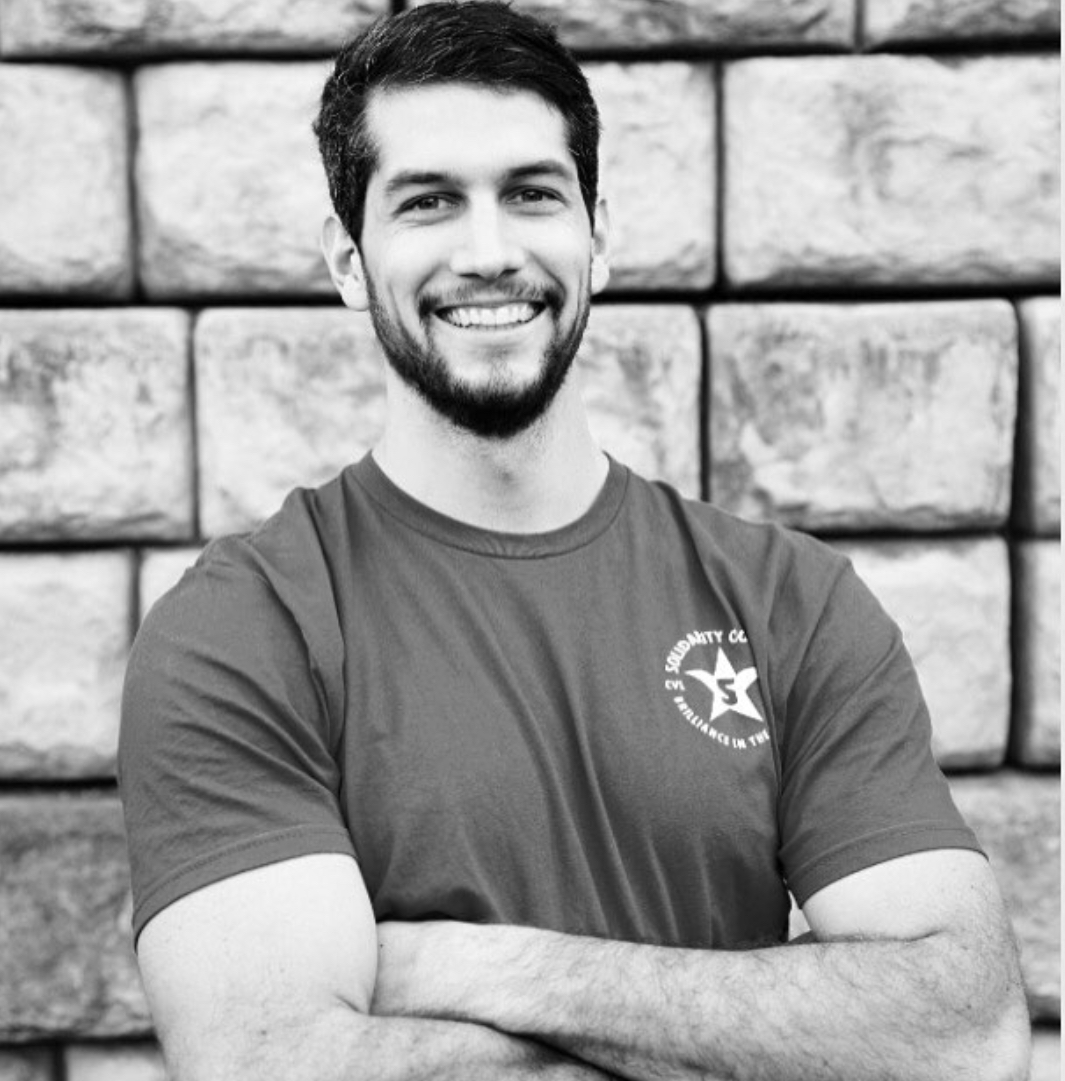 Goodbye, Coach Zach!
June 11, 2018
Coach Spotlight: Emily Baskin
Coach Emily is easy to locate.  Six days a week, mornings and evenings, at H Street and U Street; she's up at the whiteboard — observing our lifts, pushing us through met-cons, and inspiring us to improve as athletes.  Along the way, Emily has woven herself into the fabric of our community.  So with a lump in our throat, we share the bittersweet news that the week of June 18th will be Emily's last at CFDC before she relocates to Seattle.  We dedicate this month's spotlight to our coach and friend.
* * *
In late 2016, Coach Tom faced a daunting task — hiring an experienced full-time coach who could harness our growing membership and exemplify the affable, energetic, and doors-open community he had worked so hard to build.  A veteran member overheard Tom's grousing one day during a three-minutes on/off met-con and asked, "Hey, what about Emily Baskin?"  Tom's reaction was swift: "She's available?  The next three-minute break, get her on phone."
Tom's excitement was palpable for a reason.  Emily had worked out with us years ago at our old Kalorama location.  In the intervening period, she had become a successful CrossFit and weightlifting coach, as well as one of the area's most talented Olympic lifters.  Recruiting her to CFDC would be a coup d'etat — plain and simple.  And that's precisely what Tom did. 
Emily coached her first class with us on January 1, 2017 — a New Year's Day beatdown of thrusters, overhead plate lunges, burpees, and other horribles.  And Emily never looked back.  We immediately benefited from her vast coaching toolbox, her inimitable group dead-bug drills, and her unique humor ("knock-knock … who's there … interrupting cow") and question of the day ("what is your favorite lettuce?").  Open-gym hours became impromptu lifting clinics; Emily mentored members as they practiced the sport that had long captivated her.  She also helped create a staff development program.  Our new coaches on-boarded with her before grabbing the reigns.
Shortly after Emily's arrival, the positive reviews streamed back to Tom  "I wish I could claim credit," Tom admitted, "but really, I got lucky."  Emily also won accolades from colleagues.  Coach Steve, whohandles the Monday evening shift with Emily, calls it "a privilege to coach alongside her every week."  Watching Emily navigate a large class is "just fun," exclaimed Coach Sara.  "Her cues are so quick, so effective … I often borrow them." 
Thinking back to her first months at CFDC, Emily noticed that we frequently loiter near the back of the gym after each class.  "As I started the warm-up for the next group, I overheard people commiserating about the workout, celebrating a PR, or catching up on life," Emily remembered.  "I want to be part of that." 
It didn't take long.  Emily competed with us in the CFDC Smackdown and the CrossFit Open — all while training for her own lifting meets.  (Shh … don't tell her coach!)  Emily also helped coordinate our social calendar — paddle-boarding, a winery tour, and a trivia night.  And she stopped by for birthdays, baby showers, and happy hours, often arriving straight from the gym still in spandex.
That invites the question: Why Seattle?  Emily has lived here in DC most of her life.  She explained that the west-coast move, which an old friend recently pitched, invites her to break out of her comfort zone and experience a different side of the country.
But saying goodbye to CFDC will be difficult.  With a large grin, Emily rattled off a long list of indelible moments, including the class where she and the members synchronized a dumbbell push-press workout to the Isley Brothers' "Make We Want to Shout" soundtrack; an early morning session where she convinced 20 people to successively high-five Coach Noor mobilizing quietly in the corner; and the raucous energy of Friday Night Lights pushing her to the next level in the Open (where, we should add, she completed a monster 195-pound squat clean in the waning seconds of Workout 18.2).  On top of that, Emily highlighted the groundswell of support at this spring's Liftoff fundraiser, where members generously sponsored her, Angela, and Christopher in their quest to compete at USA Weightlifting Nationals against the country's other top athletes. 
But above all else, Emily spoke of her gratitude to Tom, her fellow coaches, and all the members who placed confidence in her each day.  "For the past year-and-a-half, you gave me the chance to do what love.  I am so lucky."
Au contraire, we are the lucky ones.  Thank you for joining — and strengthening — our community.  We wish you great success and happiness in this next adventure.
Knees over toes … forever.
– The CrossFit DC Family