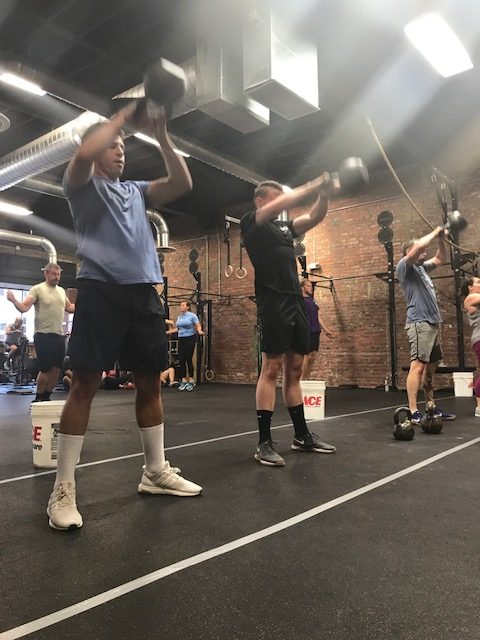 Wednesday, 8/1
July 31, 2018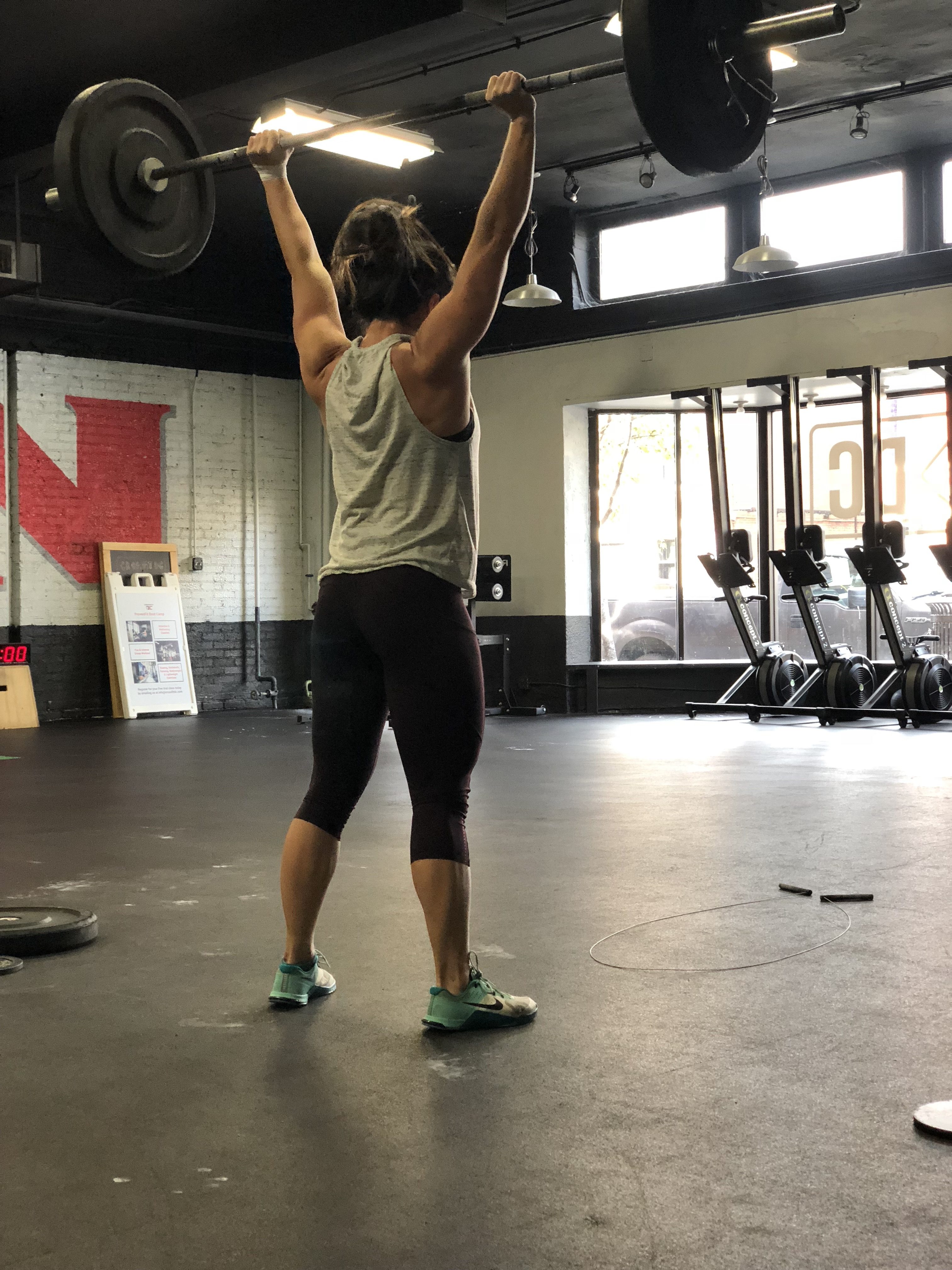 Thursday, 8/2
August 1, 2018
August Member Spotlight: Barrett L. 
After 6 months with us, Barrett has hit PR after PR and we couldn't be prouder to have him as a member of our community. Read more about Barrett and his experience thus far with us below.
How long have you been doing CrossFit (and what inspired you to begin)? How long have you been at CFDC?
I've been doing CrossFit for almost two and a half years, and have been at CFDC since January 2018. I was inspired to begin after getting into a rut with my normal gym routine. During this time, a friend of mine had posted some personal accomplishments from CrossFit on social media. We then talked about how I could get involved, and a couple weeks later, he took me to a demo class to try it out. Since then, I've been hooked. I love CrossFit's variety of movements, coaching, and tangible benchmarks to track progress and fitness. And most of all, I love being in a community where we can all share in the joy (and pain!) of working out together. 
Favorite and least favorite CrossFit movements?
I'm a former distance runner, so I enjoy cardio movements like running, rowing, box jumps, and burpees. I *hate* thrusters with a burning passion.
 What do you do when you aren't flinging heavy weights around the gym?
I'm an urban planner, and recently began work as a Project Manager for WMATA. As a PM, I oversee the Office of Planning's portfolio of long range capital projects, and report that information to both internal and external stakeholders. In my free time, you can usually find me cooking tasty recipes in my kitchen, traveling to new places around the DC area and beyond, or just hanging by the pool with a bottle of Rosé.
 Favorite post-workout meal?
During the week, it's oven roasted salmon with asparagus and brown rice. During the weekends, I prefer a boozy brunch with plenty of friends to gossip with. 
Favorite CFDC memory to date?
Doing 18.2 earlier this year at H Street when I surprised myself and hit a PR during the 1RM Clean portion. Mind you this was after doing that brutal front squat and burpees ladder that nearly killed my legs and lungs!
Proudest accomplishment (in the gym or beyond)?
Running my first marathon was probably one of the hardest things I've ever done, but the feeling of sheer joy and accomplishment that came after was like nothing I've ever felt. I've mostly traded in my running shoes for lifters these days, but maybe one more long race in the future…we'll see!
   If you had a spirit animal, it would be…
My boyfriend thinks I'm Foxy, but most people would say I'm Otterly adorable. Ok I'll stop. 
Favorite place to travel or escape to?
I love going to the beach for a quick getaway, but if I could travel anywhere right now, it would be Paris.
Guilty pleasure?
House Hunters on HGTV and Chocolate Chip Cookie Dough Ice Cream. Preferably at the same time.
 
Tell us something that might surprise most people at the gym.
I'm a huge geography nerd. When I was in middle school I won our school's Geography Bee in the 7th grade and got to advance to the state championships, but didn't advance much further beyond that. But ask me to name a state capital for you sometime!
Tell us about one coaching cue that has helped you the most.
I still struggle with Olympic Lifts, especially snatches and cleans, so cues with these movements always help. Recently, for cleans, one of the coaches here gave me the cue to jump straight up when moving the bar from the power position up your body instead of arching and jumping back. This made hitting the heavier cleans way easier, and even helped me hit another PR that session! Definitely keeping this in mind moving forward for both snatches and cleans.

What's one workout you never, ever, ever want to do again?
17.5 from the 2017 Crossfit Open. 10 rounds of Thrusters?
NO THANKS!