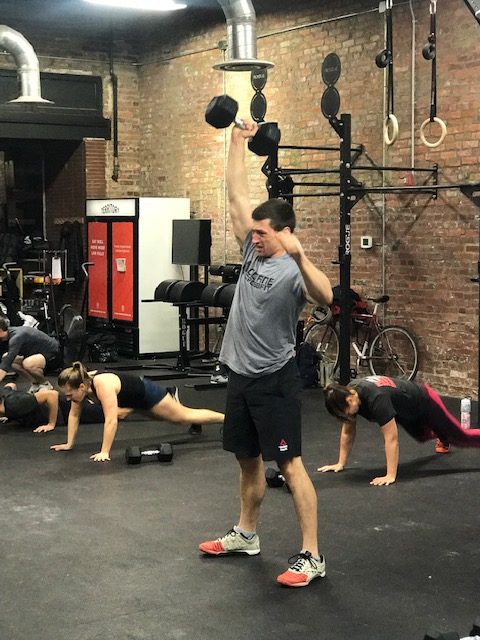 Friday, 2/1
January 31, 2019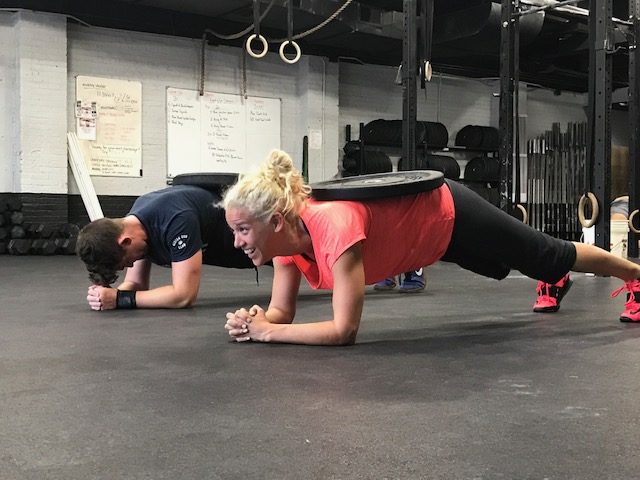 Saturday, 2/2
February 1, 2019
How long have you been doing CrossFit (and what inspired you to begin) How long have you been at CFDC?
I started in February of 2018, one of my great friends who had just survived stage iv colon cancer told me to check it out I did, and got hooked. I was a big runner for years and after moving back to DC got super busy with work and let myself slip. The hour every morning is the only time I have for me and it very important for my overall well being.
Favorite and least favorite CrossFit movements?
Favorite movement is Box Jumps, and least favorite is Overhead Squats Thom can definitely confirm this.
What do you do when you aren't flinging heavy weights around the gym?
I'm the CEO of the Colorectal Cancer Alliance, so work, travel, I'm a bit of a foodie, love wine, and friends.
Tell us about your journey advocacy and how you ended up with the Colorectal Cancer Alliance.
I was a professional musician by training, I got my undergrad degree in trumpet performance from Northwestern University and my Masters in trumpet performance from Rice University. Performed all over the world, and in 2006 my mom was diagnosed with colon cancer, and on mother's day in 2009 she passed away from the disease in her mid 50's. I took a leave of absence from the orchestra I was performing with moved home and started an organization called the Chris4Life Colon Cancer Foundation. Chris4Life grew to be the 2nd largest colon cancer advocacy organization in the world in 5 short years, and in 2016 we merged with the Colorectal Cancer Alliance, and I became CEO.
How does fitness play a role in your professional work?
I spend most of my day directing, inspiring, and motivating people. Fitness is a huge part of what grounds me during the day, in thinking, in strategy, and in overall balance with my life. Again, it is also the only time I have during the day for me and me only. I also love it because others mainly make decisions for me which is the opposite of my professional life.
What is a goal you're working toward (in the gym or beyond)?
Well life goal is a world free of colorectal cancer, a personal goal is to adopt or have kids through surrogacy, and in the gym it's to continue to improve in everything I do.
What do you know now about CrossFit that you wish you knew when you started?
What's interesting is that I didn't know much about CrossFit when I started. I knew it involved lifting weights, but not much more than that. Embarrassingly before class for the first couple of months I would YouTube every warmup, lift, or workout.. The Acronyms were a bit much as well, but you get used to it.
Why do you do CrossFit?
It's incredibly important for my overall health, and well being as well as my professional and personal growth. Most importantly I'm surrounded by death unfortunately with the work I do, and I see first hand everyday how fitness can play an important role in ones quality of life especially as you age.
Who inspires you (in the gym or beyond)?
In the gym Thom inspires me, helps me, pushes me. He doesn't know this but I don't get that in "real" life very much. When you are the CEO its often you who has to inspire so I appreciate the time I have to be pushed even if it is in the gym. Outside of the gym I'm inspired everyday by the courage of so many people, especially the thousands of patients, survivors and caregivers I work with. They face hell each and everyday and they fight with courage, and dignity. It definitely humbles, and inspires me to end the suffering as fast as I possibly can.
Proudest accomplishment (in the gym or beyond)?
In the gym Back Squat 225 pounds. Outside the gym, it's going from being a trumpet player to being the CEO of the worlds largest Colorectal Cancer Advocacy Organization in helping hundreds of thousands of individuals from across the country and world live a better life.