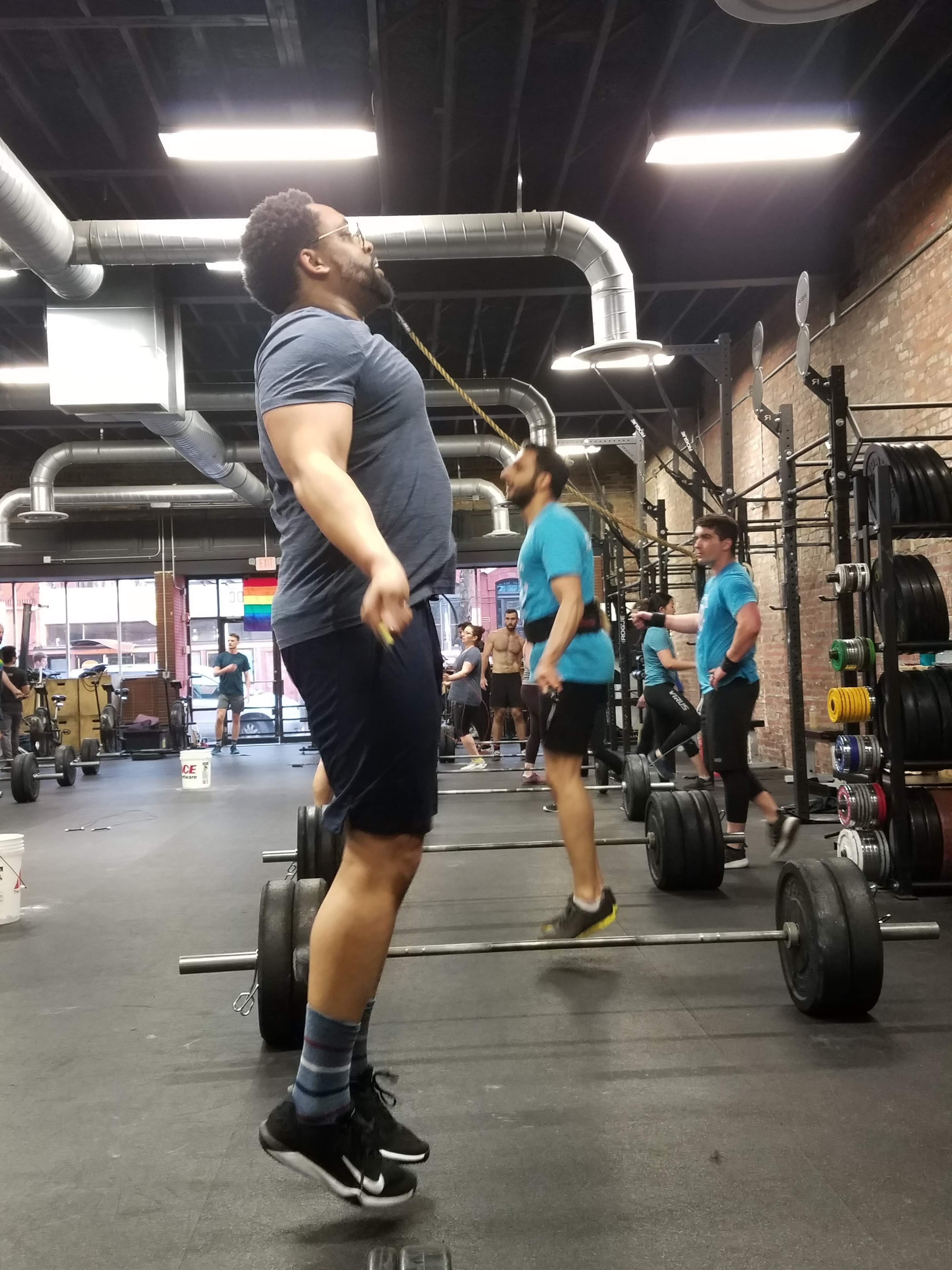 Wednesday, 4/17
April 16, 2019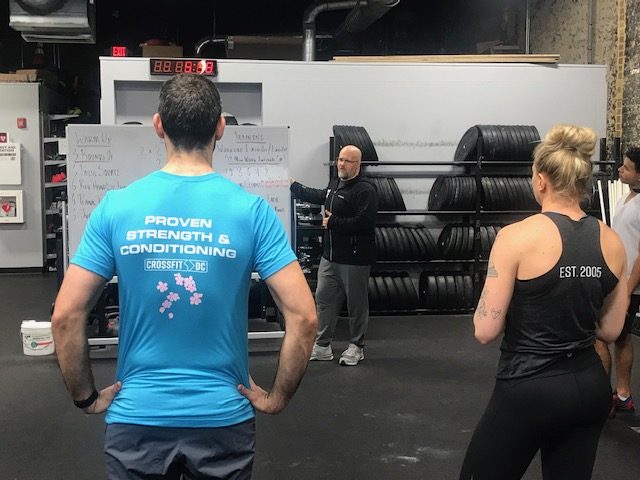 Thursday, 4/18
April 17, 2019
2019 CFDC Programming Overview
At the Programming Town Hall a couple weeks ago, Tom outlined the plan for programming through the CrossFit Games Open in October. Below is an overview of that programming plan to serve as a reference as we move through the next 6 months, with a little more explanation of the first 2 phases. More information on phases 3 and 4 will come as we get closer to them. 
| | | | | |
| --- | --- | --- | --- | --- |
| | Phase 1 | Phase 2 | Phase 3 | Phase 4 |
| Dates | 4/1-5/26 (8 weeks) | 5/27-7/21 (8 weeks) | 7/22-9/1 (6 weeks) | 9/2-9/29 (4 weeks) |
| Focus | Positional Strength, Baseline Skill Development, Volume build up- Use of different movement patterns. | Olympic Lifts, Aerobic threshold, Volume/Intensity Balance. Gymnastic work moves into combined elements. | Anaerobic Threshold, Strength integrated into workouts. | Open prep. Single effort all out "Test" workouts, full integration of WL/Gym/MC, Heavy weight/Skill under pressure    |
| WL | Back Squat, Deadlift, Bench Press | Olympic Lifting and skill transfer exercises | Olympic lifts heavy to max testing | Heavy lifting integrated into workouts |
| Gym | Foundational work such as Hollow Hold, HS Hold, Strict Pull Up, Ring Support | Putting the foundational pieces together into complex (whole) movements, such as HSPU, kipping pullups | Gymnastic skills in volume | Gymnastics movements integrated into workouts. |
| MC | Grunt Work, Varied Movement Patterns, Sandbags, Carries, Holds | Volume via interval work, emphasis on understanding pacing | Met Con in more condensed efforts | Emphasis on high intensity |
| Test | 5K Row, Strict Pull ups | Snatch, Clean, St. HSPU, 2K Row | Anaerobic power, Snatch, Clean and Jerk | Selected Open workouts |
PHASE 1:
We're in the second week of the new programming cycle, and the emphasis we discussed in the Town Hall should be making itself apparent.  We moved back into a focus on strength development, with the Back Squat and Bench Press as two major bases.   Gymnastic progressions have also been emphasized, with Handstand, Pull Up and Core strength as the foundation.  We'll continue building on these movements, adding in more ring skills, work towards Handstand walks and push ups, as well as muscle ups.
Conditioning work will continue to emphasize some longer aerobic development blocks-coincidentally wrapping up this eight week block with the traditional Memorial Day workout Murph. Our longer conditioning workouts leading up to the benchmark should allow for us to go into Murph confident in the ability to sustain output past the thirty minute mark.
PHASE 2:
Looking forward, June will bring us renewed progressions in our Olympic lifts as well as an overall balance of volume with increased intensity. The next training block will also include a few tests- gymnastics, aerobic capacity as well as strength, that will be retested at the end of the eight weeks.