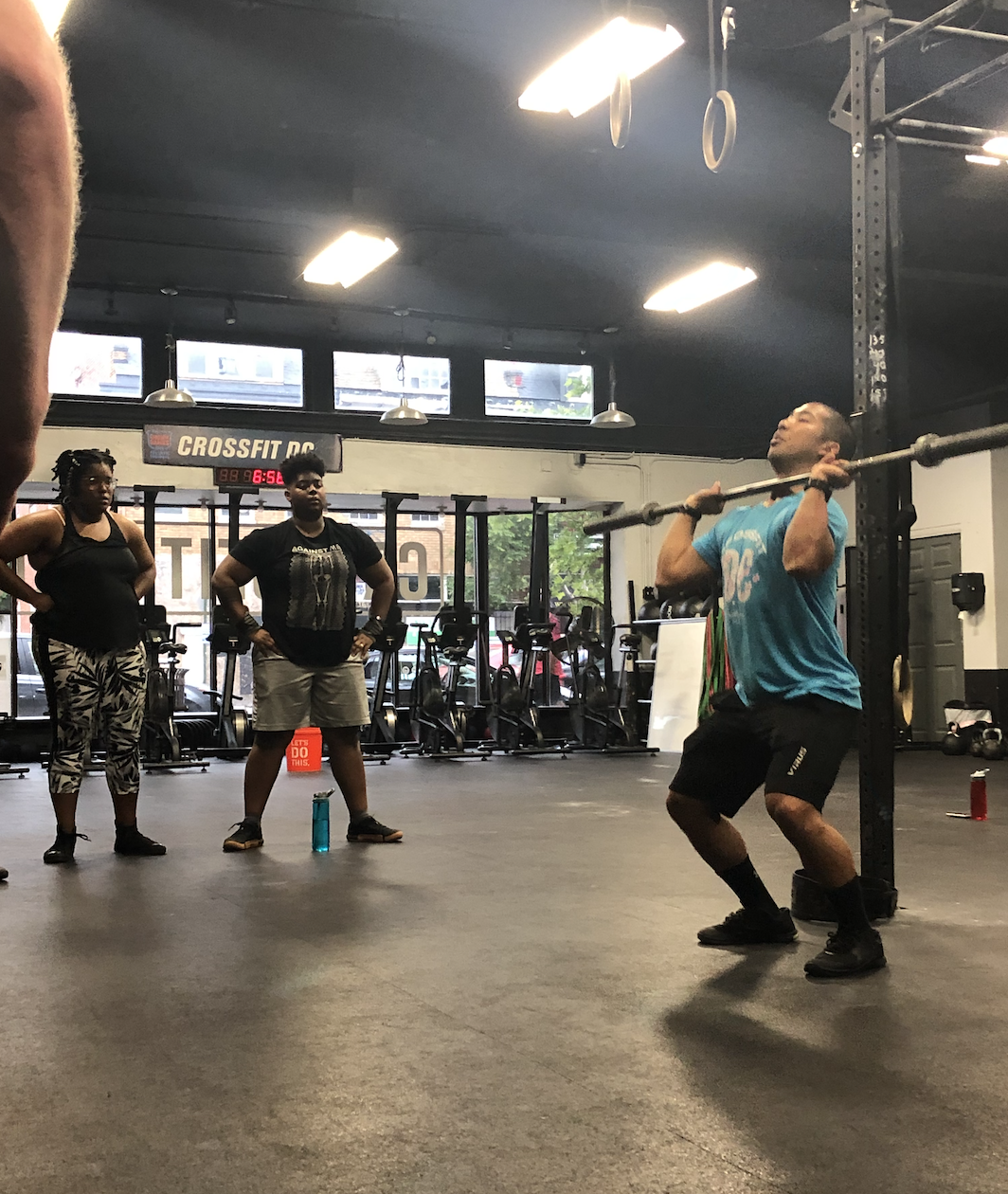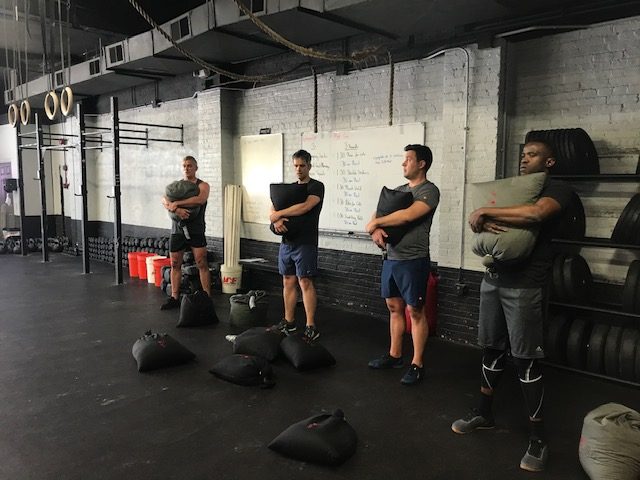 Programming Preview: Week of 6/3
June 2, 2019
How did you get started with CrossFit?
I was convinced by a friend to give it a try. We had both been athletes in college and she swore CrossFit was a "life changing" experience. I was pretty apprehensive at first, but my concerns were unfounded and I ended up loving the intensity of the workouts and the challenge of learning new skills and improving at old ones, so I decided to stick with it!  

How long have you been doing CrossFit?
I've been doing CrossFit for about four years now. I started at Praxis, a gym just up the street, and when it closed last winter I took a little break to focus on some more strength focused programming. I soon realized how much I missed the social aspect of CrossFit though, and was so lucky to find CrossFit DC when they were in search of someone to take over some of Tess's old responsibilities. I am forever grateful to Tom, Mark, and the rest of CFDC for opening their doors to our diaspora and welcoming us in to your community.
 
What has been your greatest improvement and/or achievement since joining CrossFit DC? 
This is a hard one, since I can't really point to one specific gain I've made that stands out above the rest. I would say that my overall fitness has improved dramatically though, and I'm able to lift a lot more weight at a lot more reps than I used to be able to. Someday I hope to check the ever-elusive pullup off of my list, but there's a lot more work to be done before that becomes a reality. 

 
What is your favorite kind of workout? 
Two years ago I would have said that my favorite WODs were hands down the long, grueling endurance workouts, but I've learned to really love and embrace the heavy strength portions of the programming. Like lots of women out there, lifting heavy used to be really intimidating, but now I know that being a strong woman is where it's at. Back squats are probably my favorite, but I also love a good push press day.  No matter what's written, however, my favorite kind of workouts are the ones where everyone is engaged and cheering for each other until the end. 

What advice do you have for CrossFit rookies?
If I can do it, you can do it. 
But like, seriously. I know it can be really overwhelming when you first start CrossFit if you compare yourself to everyone around you and to base your success off of their abilities. The trick is to stay in your own lane, and to make incremental improvements at your own pace. Paying attention to the technique in the beginning is also really important. I think if you can hone in on how to properly do the skills early on, it makes it easier to make gains down the road. Finally, I would say learn to embrace the suffer. I think what sets good CrossFit athletes apart from great ones is the ability to fully surrender to the workout and enjoy the process. No one said it was going to be easy, but if you teach your body to not just tolerate, but enjoy the feeling of being challenged, there is no limit to what you can achieve.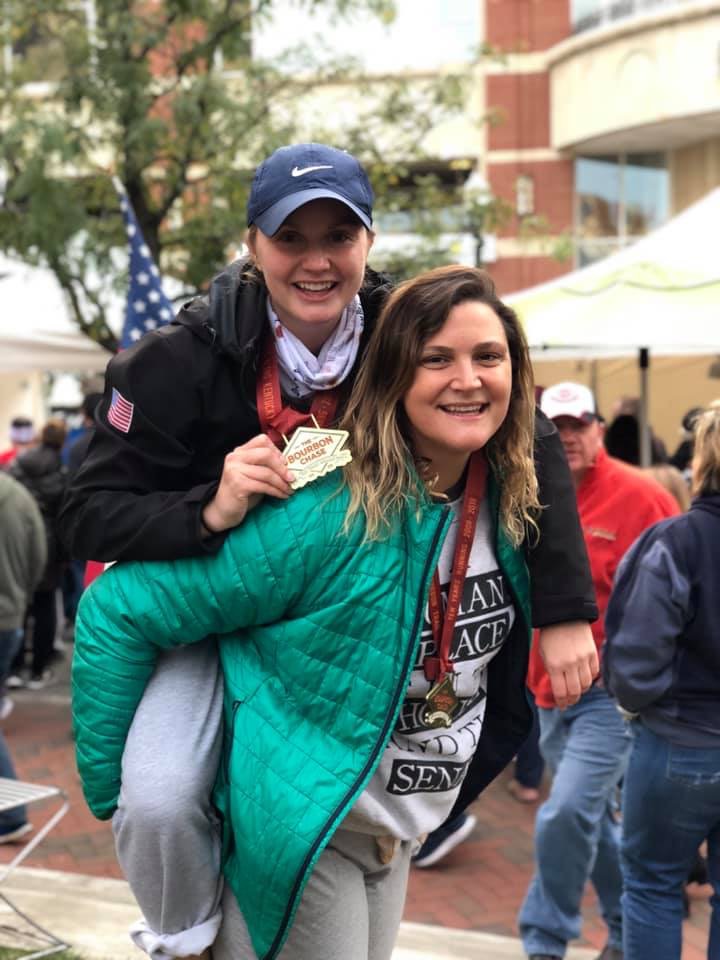 What do you like to do with your "free time" outside of the gym?
Outside the gym most of my time is spent, what I would call, "side hustling." I baby-sit, dog sit, and teach swim lessons in the area most weekends, which can be pretty time consuming. On days I'm not working, I love to spend time outside hiking, sailing, biking, running, playing tennis, etc. The list goes on. When I'm tired of being active I can typically be found in my room watching Netflix. I'm addicted to the Office and watch it almost on constant loop. It's possible I may need help, or at least new show suggestions.

What motivates and pushes you to continually improve? 
I've always been a very intrinsically motivated person, and I'm incredibly competitive. CrossFit offers me a chance to channel that need to achieve physical goals as an adult, and I love that there is always something I could learn how to do or to be better at. My goal is to get back to, and then exceed, the shape I was in in college, and if I take some names along the way, even better. I don't think anybody trains for second place, and that's what keeps me motivated and constantly trying to improve.