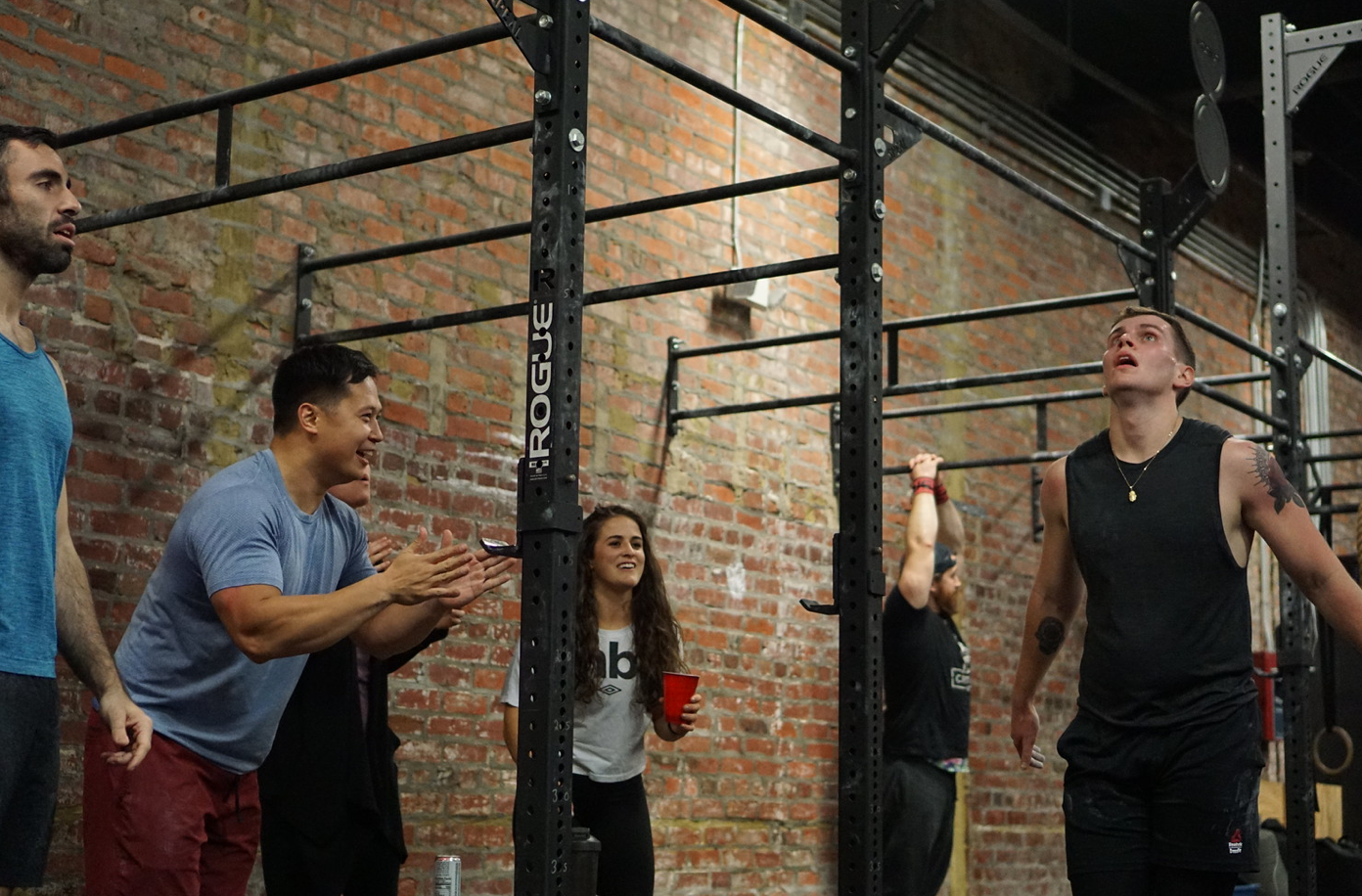 Wednesday, 12/4
December 3, 2019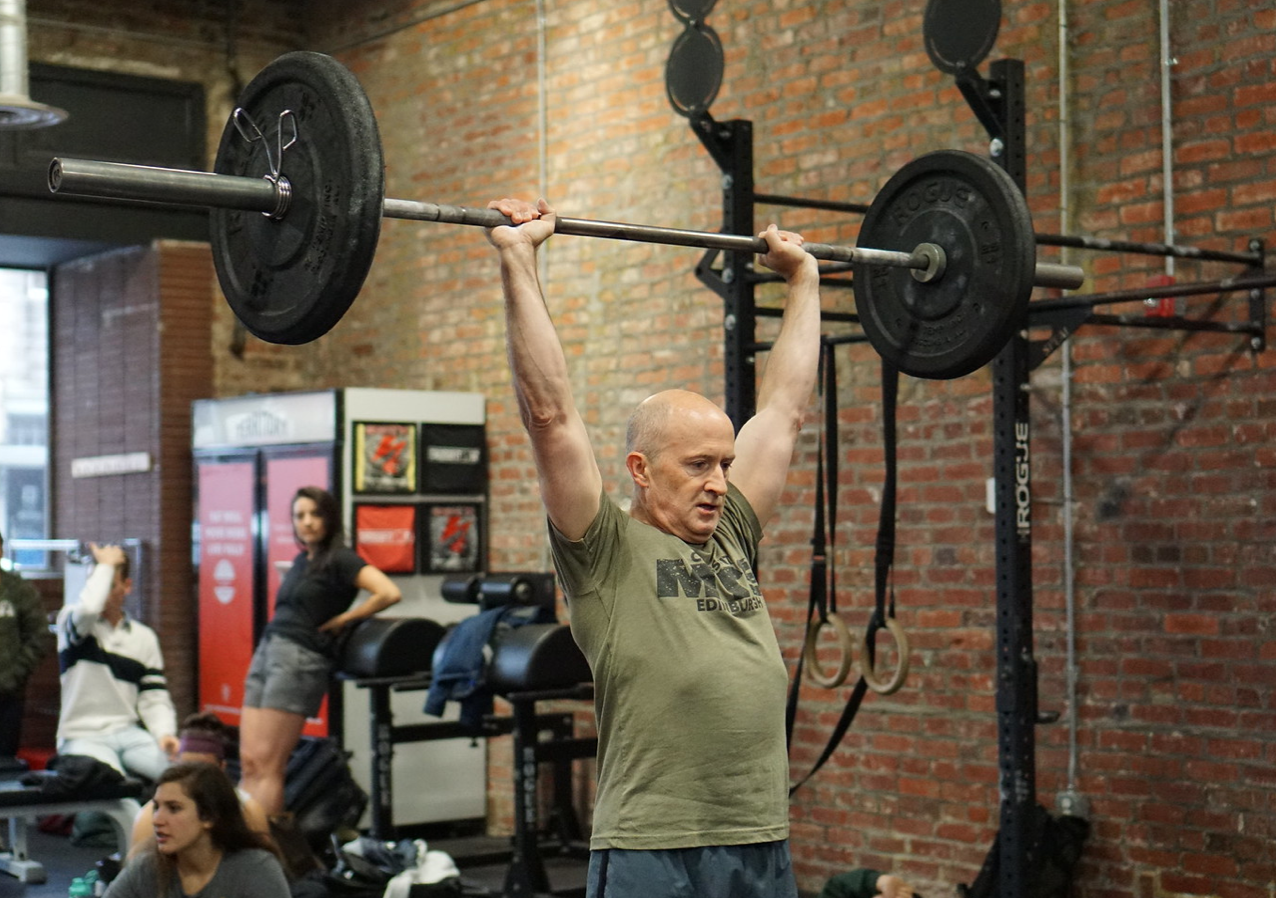 Thursday, 12/5
December 4, 2019
How long have you been doing CrossFit (and what inspired you to begin)? How long have you been at CFDC? Why did you chose
CFDC?
I looked into CrossFit when I started having kids and had to give up triathlons as I could no longer afford the training time that they require. I came across CFDC in 2010/2011 when it was in a big airy old renovated church in Kalorama. There were only a couple of rigs – it was all very lo-tech — but with a full basketball court we had fun with suicide sprints, tire-flipping and sled-pushing. I then stopped for a while as work travel was too much and only rejoined when my wife Anna got into Olympic-lifting; she was coached by Tom's former partner Chris Shepherd down at the 14th street box. That was in 2016. Now, at U-street it feels like CFDC has really 'arrived', but I still call it my 'church'; a place to decompress, get a smile and work up a sweat with a diverse group of great people.
Favorite and least favorite CrossFit movements?
I think I am going to have to say my favorite is 'double-unders' as I feel that it is the most versatile (rope fits easily into a suitcase) and a perfect way to keep fit until my dying day. And on the flip-side – while it is amazing to watch someone like Angela rotate through them – snatches have to be the worst – I'm just too long and scrawny.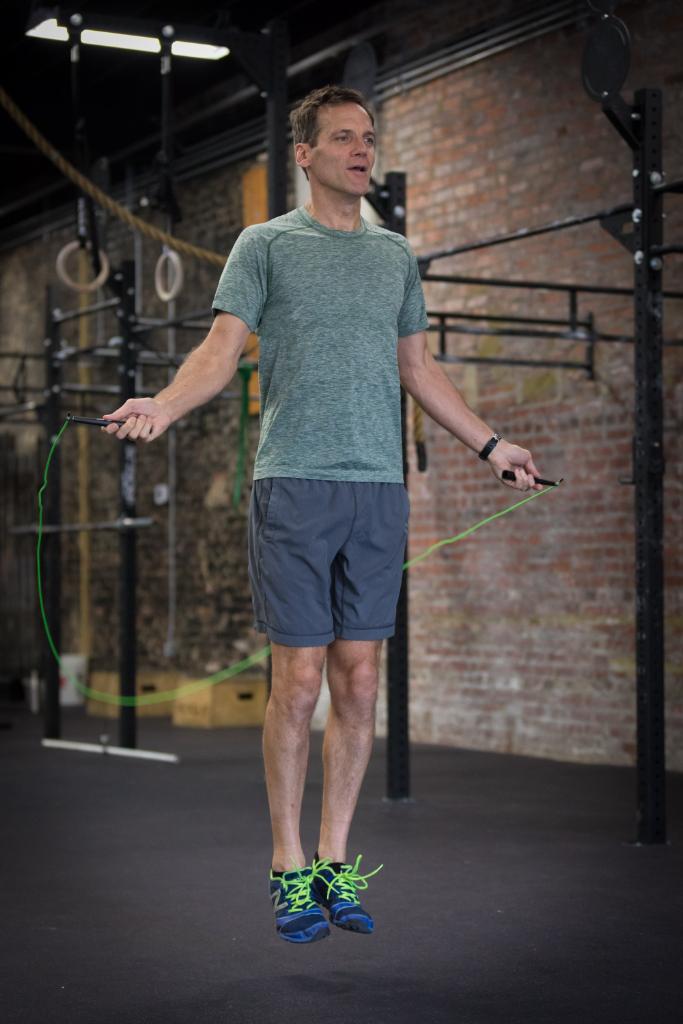 What do you do when you aren't flinging heavy weights around the gym?
Well, these days there is not much room for anything but work, my 3 kids and family plus a little fitness. I used to wind-surf, dive and tried kite-surfing and hope to find time to do those again at some point as well as accompanying the kids on their sporting journeys. I work a lot on armed conflict and so sport is a nice way to focus on the positive side of human nature.
Tell us about a goal you're working toward (in the gym or beyond).
Anna and I are hoping to soon start Otillo-racing (a multi-leg swim-run race in beautiful parts of the world, originating in Sweden). The racers are tethered together by a 10-foot bungee cord, so marital relations will be tested, but we are both former swimmers and with the cross-training of CFDC will be a pair to beat.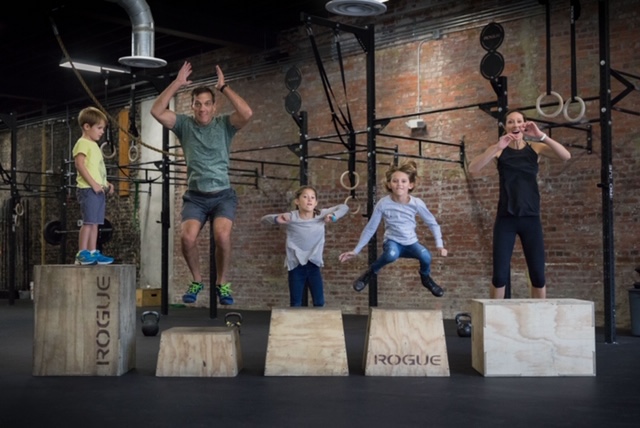 What do you know now about CrossFit that you wish you knew when you started?
When I was a little younger, I guess the main thing was the importance of leaving your 'ego' at the door, the importance of listening to your body and everyone has to follow their own rather than someone else's journey. CrossFit is a great practice but as with any intense activity needs to be treated with respect.
Who inspires you (in the gym or beyond)?
My wife, Anna (aaww); as well as anyone half my age who I still try to beat in the body-weight Met Cons.
Tell us something that might surprise most people at the gym.
Despite being lanky, I played competitive rugby. I am not the same body shape as say Tom B or Jagger – both who also played/ play – but was pretty quick and was called 'perpetual-motion' as I would never stop tackling.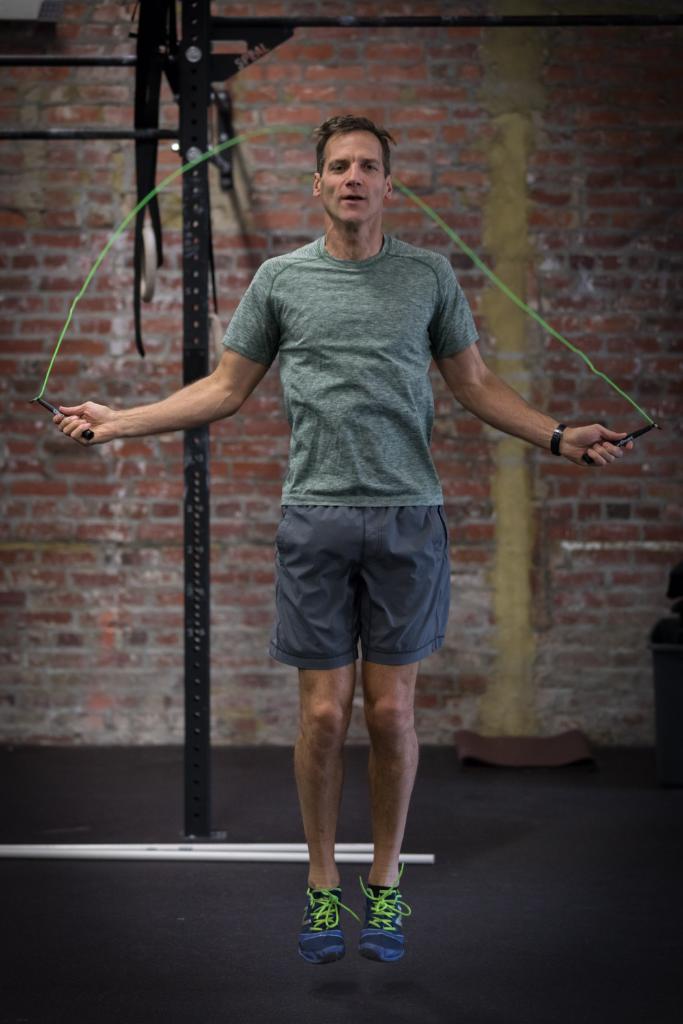 Tell us about one coaching cue that has helped you?
All the CFDC coaches are great, but I have to single out Chris and his cueing on body position on the rig or the way to connect energy through the heels in bar lifting as being really instructive.