How long have you been doing CrossFit (and what inspired you to begin)? How long have you been at CFDC? Why did you chose CFDC?
I was introduced to Crossfit almost a year and a half ago, by a friend who brought me to her gym in Gaithersburg, MD. I thought the idea of waking up at 5am was absolutely INSANE…who knew I would shortly thereafter join the morning class crew (cue my caffeine obsession) and the rest was history.
I've been part of the Crossfit DC fam since September 2019, and couldn't be happier about it. I moved from Maryland back into D.C. after a year post graduation and knew finding my "second" CrossFit gym was a big decision. I set-up two week trials at three different gyms in the area. I have nothing negative to say about any of the other gyms I tried. However, from the moment I walked into CFDC I felt so much support and energy from all of the coaches and members, I quickly knew I had found my new gym home.
Favorite and least favorite CrossFit movements?
I've learned to like a lot of the CrossFit movements. Fav movement? Has to be Handstand Walks, because sweet party trick, am I right?
My least favorite movement are ANY of the power-output ergs. #shortpeopleproblems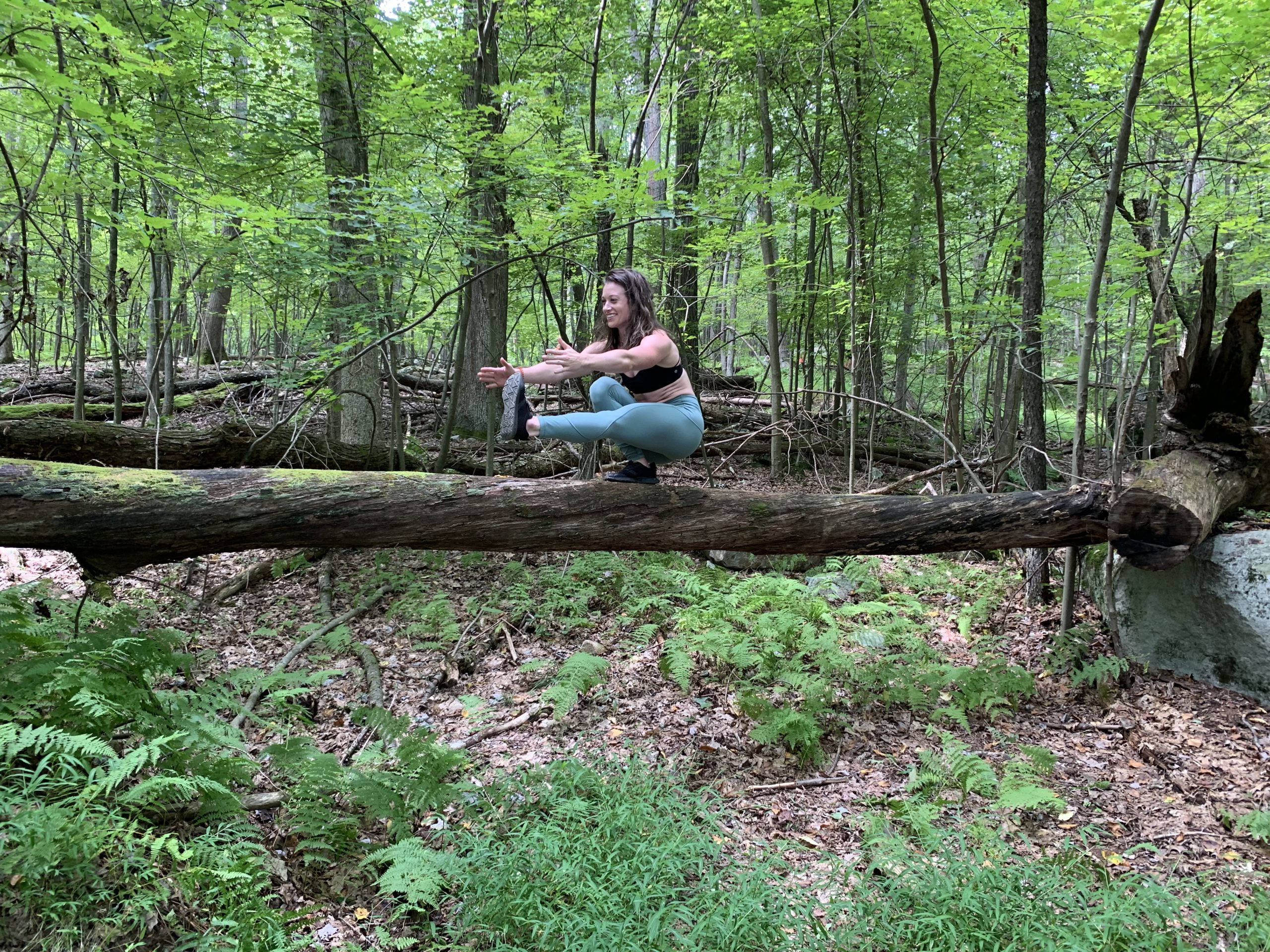 F, Marry, Kill:
Ski Erg, Assault Bike, Row — easy answer…
Kill the Row — rowing is my nemesis, F the Ski-Erg (thank u, next!), Marry the Assault bike (ya girl likes a good quad pump).

What do you do when you aren't flinging heavy weights around the gym?
I like to hangout with friends, hike any of the beautiful trails surrounding us here in the DMV. I also love a good game night, bottomless brunch plans, or hitting up any professional game when Chicago sports teams are in town!
Tell us about a goal you're working toward (in the gym or beyond).
In the gym, I'd simply like to keep improving. My favorite part about Crossfit is how humbling it is and how much can be learned from each others' strengths. Outside of the gym, I'm currently preparing for a 4 day/3 night backpacking trip in the Grand Canyon this April. SO EXCITED!
Sadly, I haven't made my way out of the country yet…and my goal is to take all my sweet new backpacking gear and go on an international backpacking trip soon. 25th birthday coming up this summer just might be my excuse. 🙂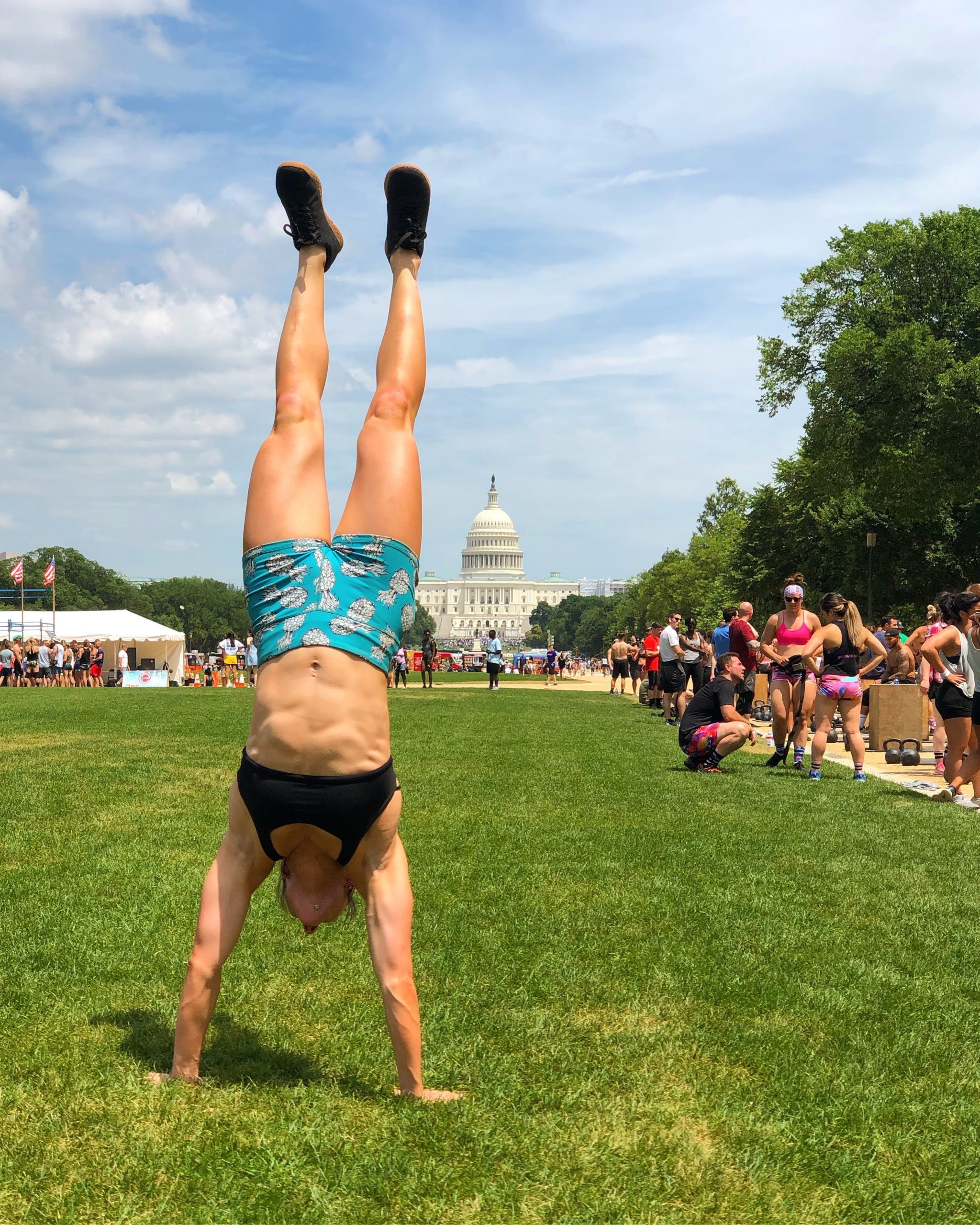 What do you know now about CrossFit that you wish you knew when you started?
I wish I knew how strong the kool aid was 😉 No, but in all seriousness, I wish I knew how much I would enjoy, not only the athletic component of Crossfit, but how great it would be for me as I transitioned out of college. I was able to find something that sparked my competitive drive, as well as gain some truly amazing friendships!
Who inspires you (in the gym or beyond)?
Easy! All of the strong, badass women I get the privilege to workout alongside. It's such an inspiring environment filled with such supportive energy.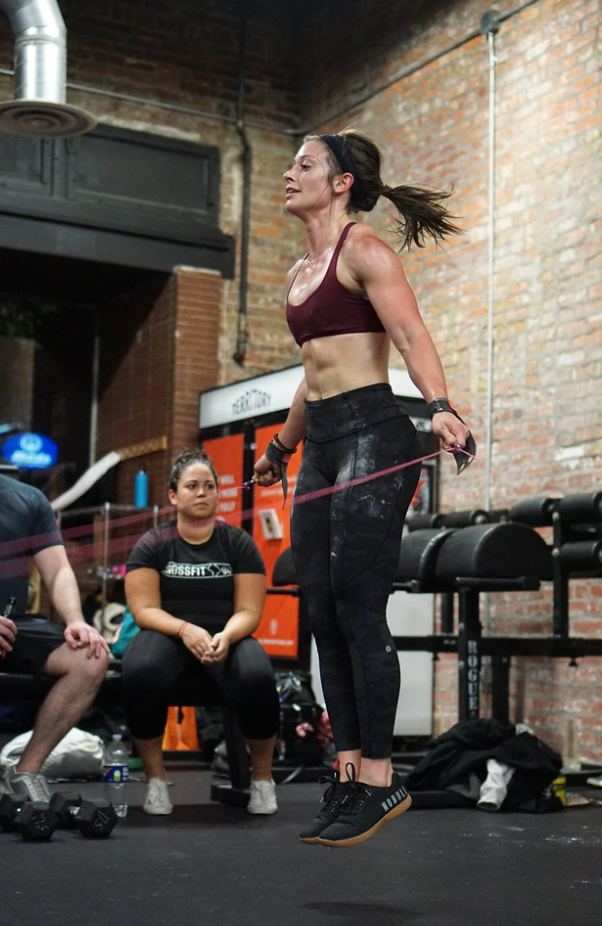 Tell us something that might surprise most people at the gym.
Uhmm, I grew up playing Softball. When I transferred to Gallaudet University (an all Deaf college here in Washington, D.C.) to finish my Interpreting degree — I walked onto the softball team. One of the richest experiences I've had was to continue playing a sport I love, on a team that communicated fully in my second language — American Sign Language. I am very grateful for that opportunity and the friendships I gained from it.
Also, here's a shoutout for the upcoming CFDC Co-Ed Softball team we're planning to create. Hit me up if you're trying to join!
Tell us about one coaching cue that has helped you?
Wow. Such a hard question, because I truly feel that every time I walk into the gym I leave with at least one cue that helps me be a better athlete for the next time. All of the Crossfit DC coaches rock! Thanks CFDC, for welcoming me so warmly from the moment I joined.