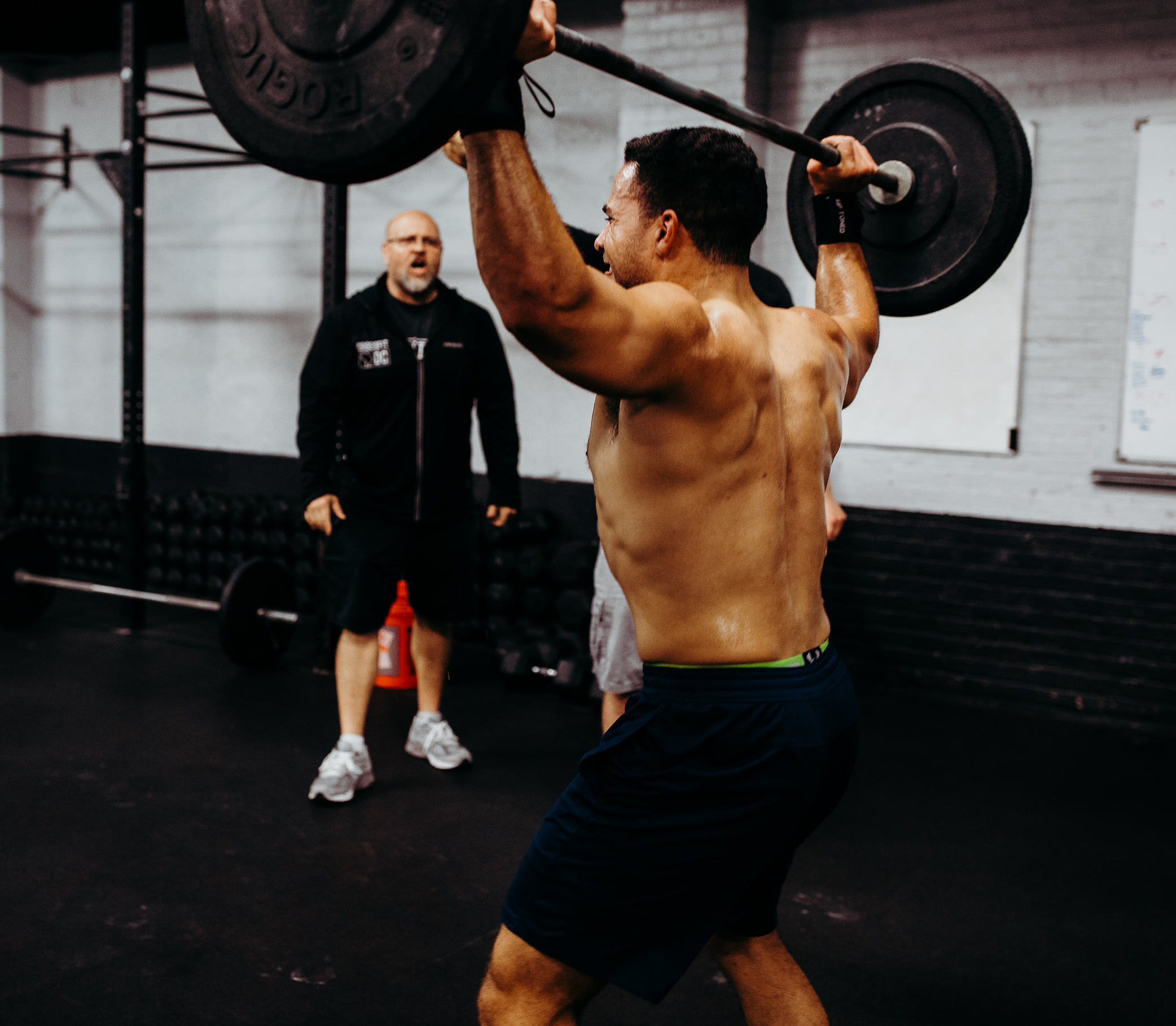 Saturday, 2/29
February 28, 2020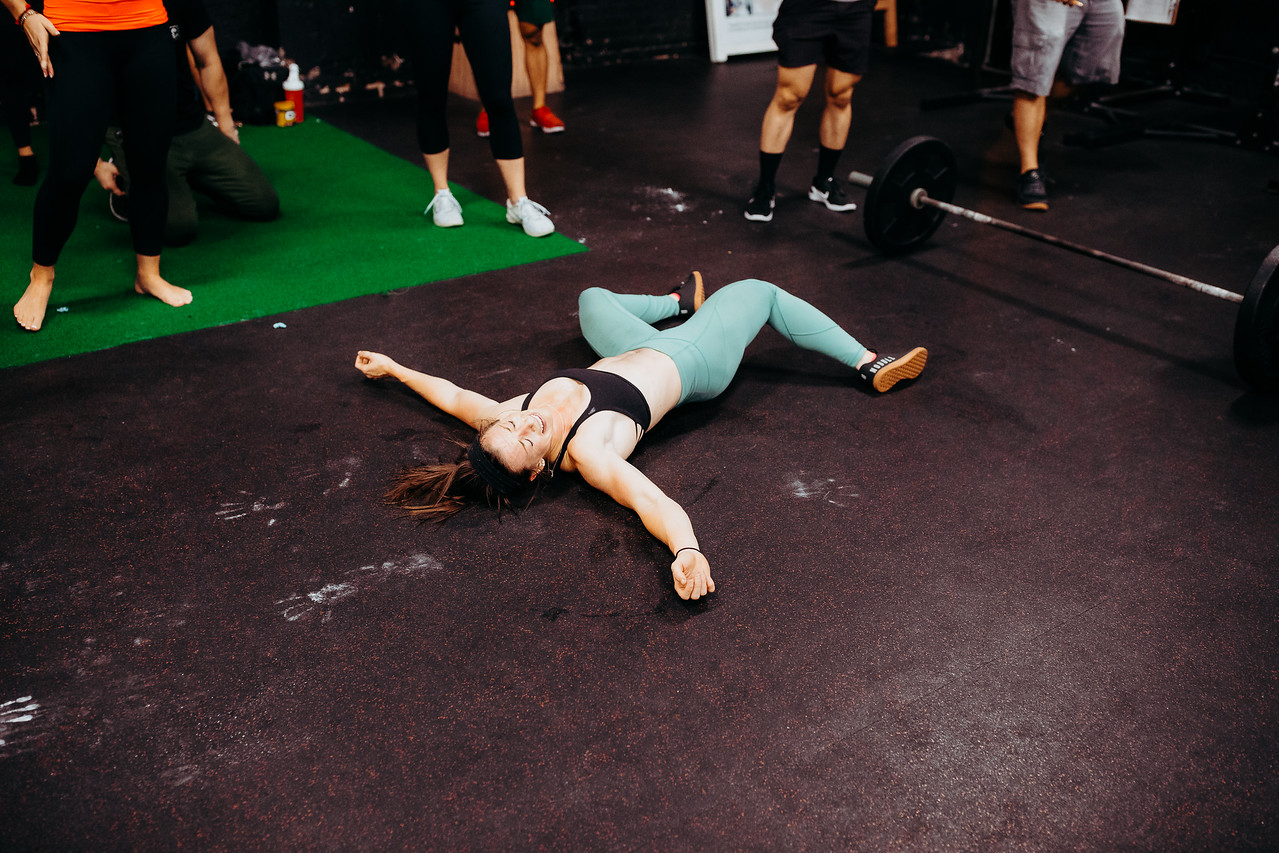 Sunday, 3/1
February 29, 2020
How long have you been doing CrossFit (and what inspired you to begin)? How long have you been at CFDC? Why did you choose CFDC?
Joe: I've been doing CrossFit for about 3.5 years and have been at CFDC for 2 years. When I moved to DC, I just started trying out gyms near my apartment. I knew nothing about CrossFit before entering my first box but after one workout I was hooked.  When that box closed down, CFDC was the box next-closest to me, and it's turned into a better home than I could've imagined. 
Kyra: I started CrossFit half a year after Joe. I was looking to try a new type of workout after years of only doing cardio. Joe raved about CrossFit, but in my first class, I felt confused about how a workout could involve so much standing around (granted, this was between back squat sets). It took me a little while to learn the movements and get weight on a bar, but in no time those breaks between sets felt as quick as can be.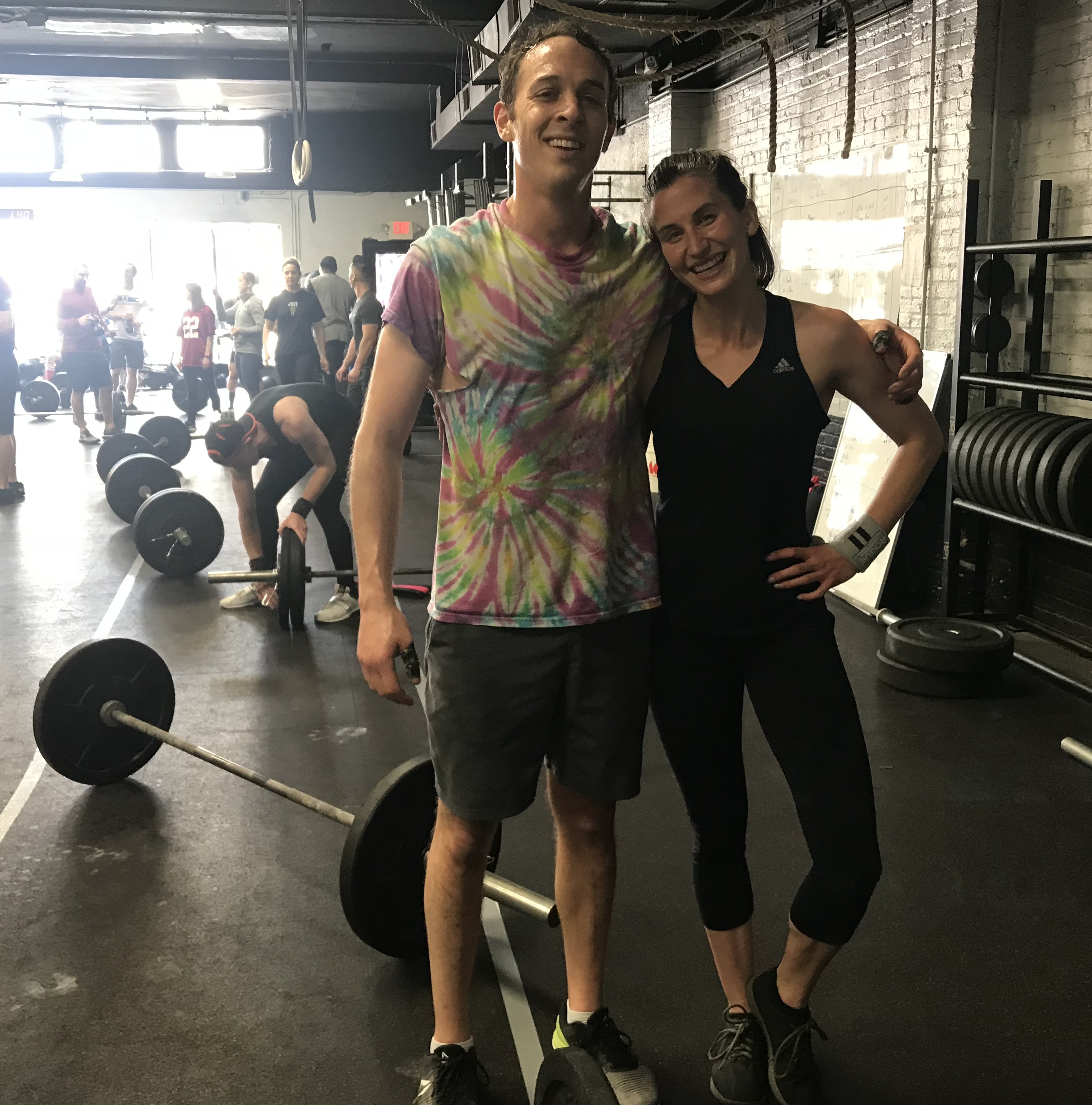 Favorite and least favorite CrossFit movements?
Joe: Favorite: Squat cleans. Least favorite: Wallballs. Ew.
Kyra: Favorite: Single-arm dumbbell snatches. Least favorite: Snatches. Entirely different than single-arm dumbbell snatches in all the wrong ways.
What do you do when you aren't flinging heavy weights around the gym?
Joe: I love getting outdoors, exploring new places, being a news and politics junkie, standing up for workers' rights, and eating great vegan food.
Kyra: I'm a lawyer working with civil-society organizations around the world to advocate for and defend healthy food regulations that are free from industry interference. I travel for work pretty frequently, and travel whenever I can outside of work, too. I'm always in the middle of some art project and recently started relearning the piano.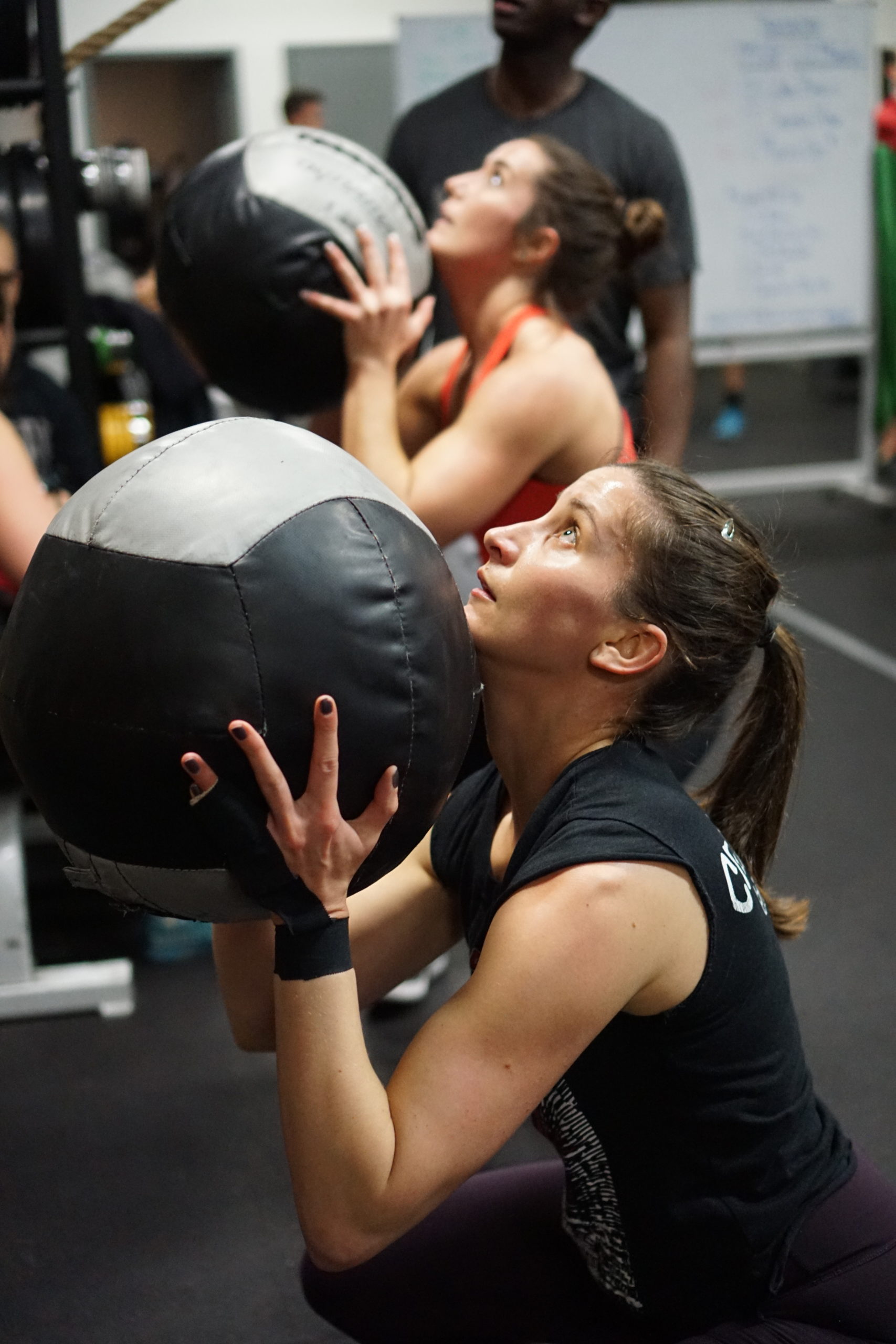 Tell us about a goal you're working toward (in the gym or beyond).
Smashing the patriarchy.
What do you know now about CrossFit that you wish you knew when you started?
Joe: It's addictive.
Kyra: It's not all scary grunting paleo people, but actually lots of friendly vegans, too!
Who inspires you (in the gym or beyond)?
Joe: My mom, who didn't start going to the gym until age 70. She hadn't done any real exercise since high school, and she was very nervous about entering unknown territory and trying something new. With the support of me and my siblings, she worked up the courage to give it a shot. And what do you know — now she goes to the gym more than I do and has developed a whole new group of friends! She shows it is never too late to start improving yourself.
Kyra: This answer might be getting cliche, but how can I not say Ruth Bader Ginsburg? If she's getting in her planks and push-ups while working to uphold our fundamental rights, what excuse could I possibly have for not making it to the gym?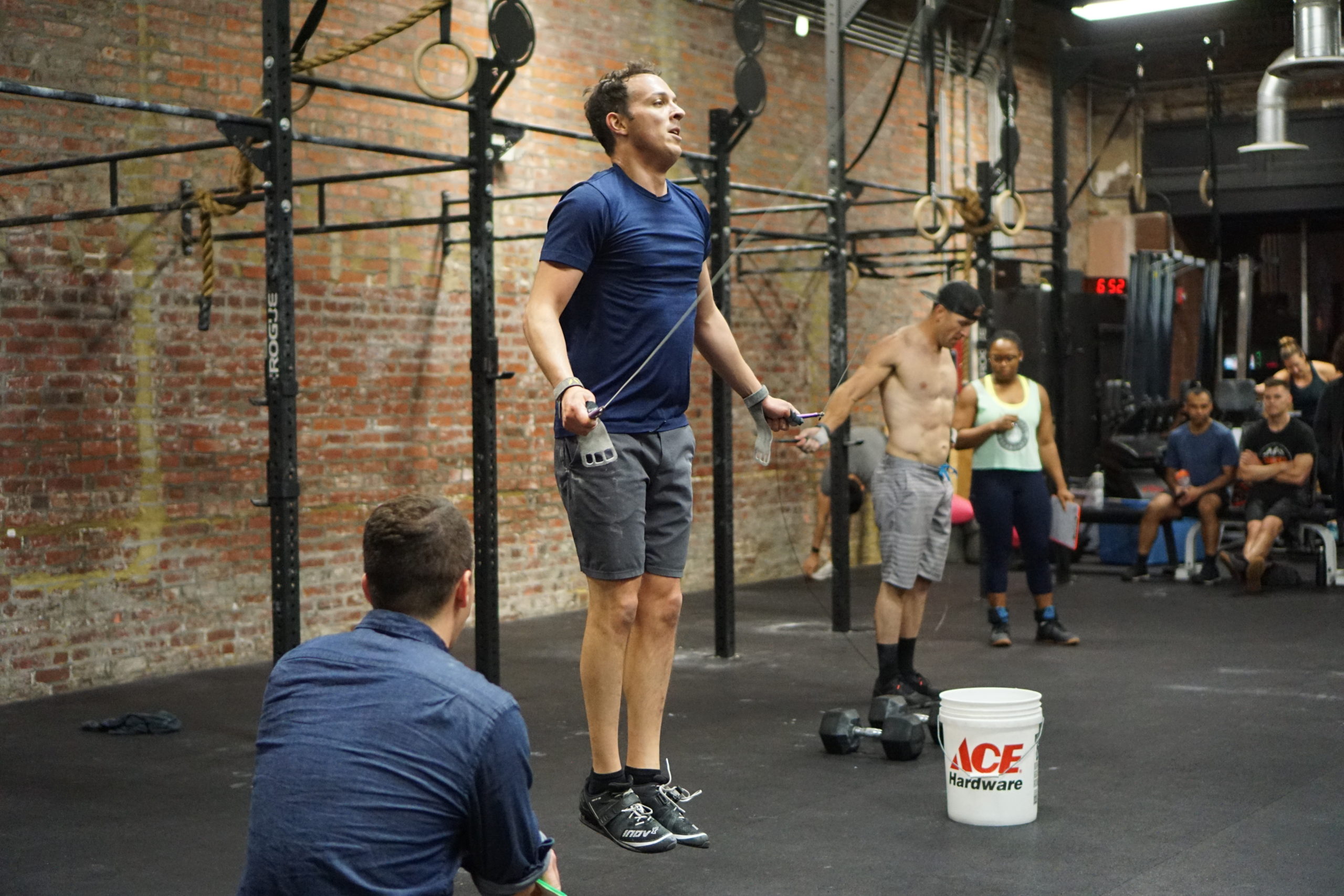 Tell us something that might surprise most people at the gym.
Joe: I didn't learn how to ride a bike until I was 22. Never too late to learn!
Kyra: I went to circus camp as a kid and never fully outgrew my dream of running away with a circus.
Tell us about one coaching cue that has helped you?
Joe: Keep your head up, don't look at your feet. Helps with squats, cleans, snatches — basically everything!

Kyra: I was really struggling to row efficiently. It just wasn't happening. Every rowing workout, I knew a coach would walk over to give me some tip or another. But it just wouldn't click. Then, one day, Coach Chris told me to move my hands out towards the ends of the handle. This sounds like such a small adjustment, but it changed everything. I was finally engaging the right muscles, and rowing is now something I look forward to continuing to improve.