1. What do you do outside of the gym?
I like to keep myself busy, but I'm getting better at taking things slow. On the weekends, I like to start the day early with a black coffee and brushing up on my Japanese skills.
2. What inspired you to start coaching Crossfit?
My own experiences with coaches taking the time to help me accomplish my goals inspired me to do the same for others!
3. Best coaching cue/tip you've received?
"Point your toes!"/"Bring your hands under your shoulders!" These two tips have done wonders for my handstand walks.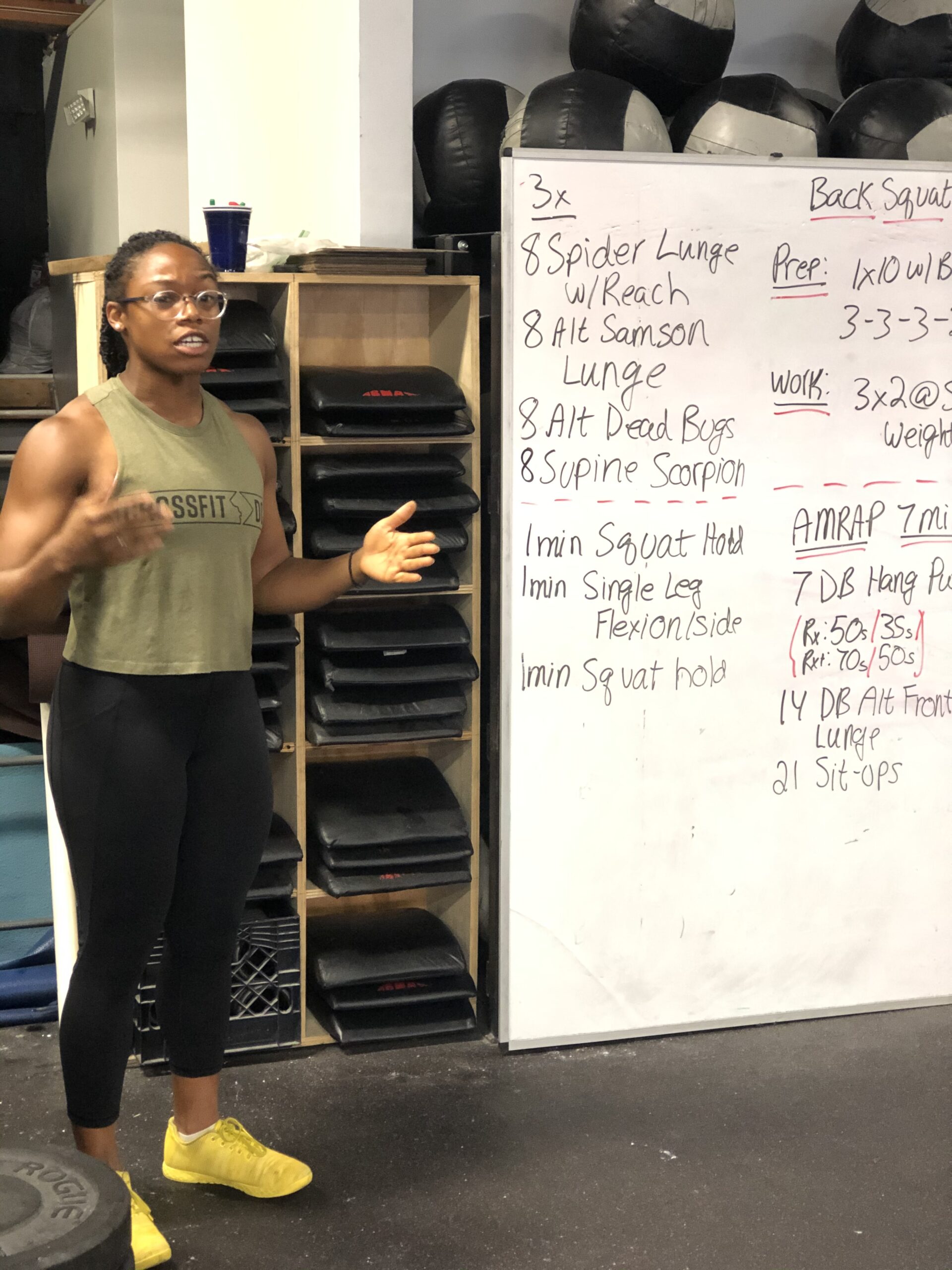 4. Favorite movement, skill, or workout to coach and why?
I love coaching any and all barbell movements! I really love the joy (and sometimes relief) on someone's face when I help them make adjustments and they immediately notice a difference. Putting weights on a barbell can be intimidating, so I enjoy making it feel more manageable.
5. Favorite memory from coaching at CFDC?
Oh gosh, I'm still very new to coaching! Can I say the whole experience? From being asked if I'd be interested in coaching to the present day has been wonderful! Everyone at CFDC has been supportive, patient, and wonderful as I embark on this new part of my fitness journey <3