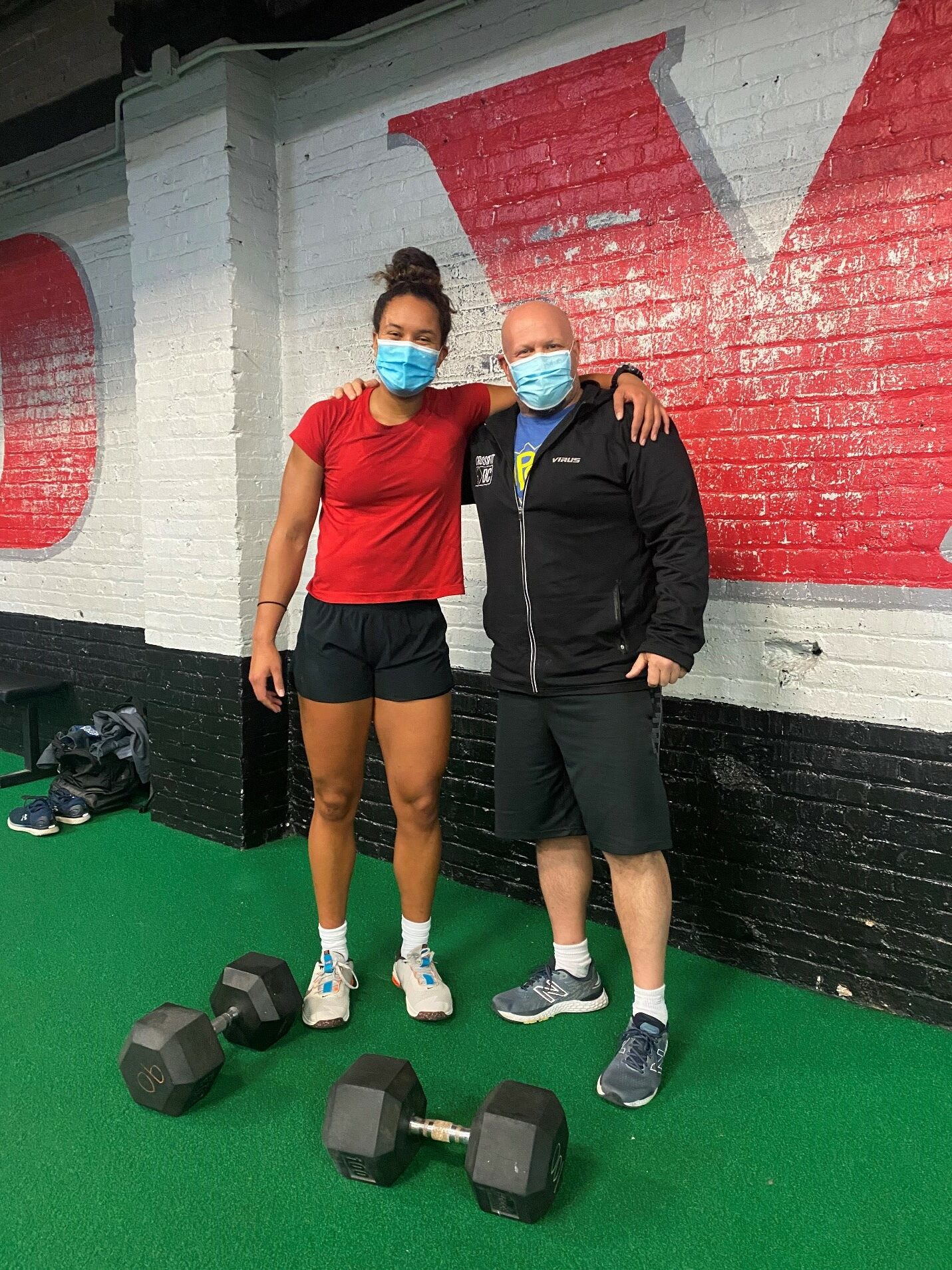 CFDC H Street Member Spotlight November 2021: Montana Braxton
October 28, 2021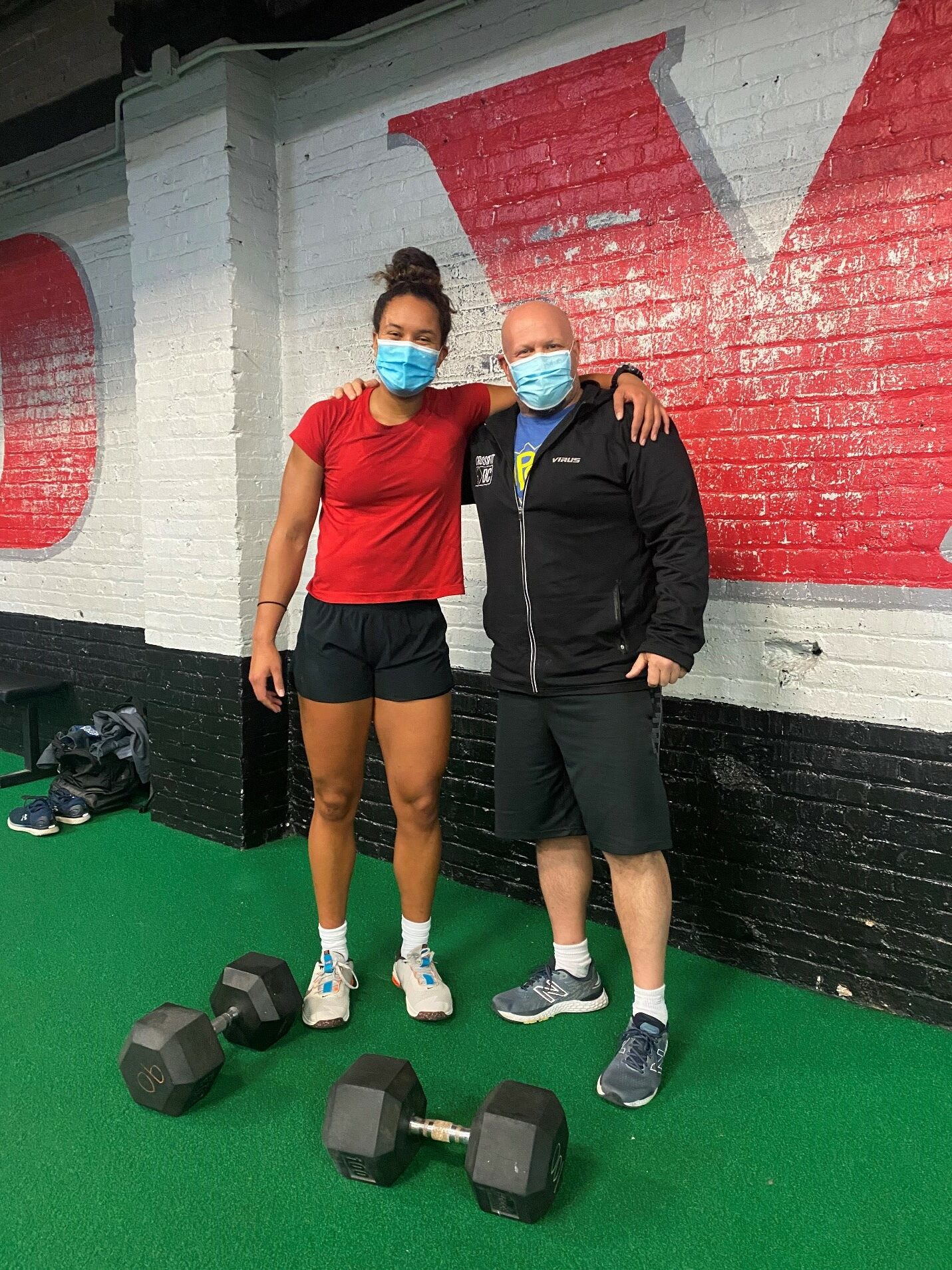 Friday, 10/29
October 28, 2021
1. What do you do/like to do outside of the gym?
Outside of the gym, I'm really into watching horror movies, reading books on personal development and wellness, geeking out on software development, thinking about and eating my cheat meals. I also spend a lot of time playing with Beaux, my demanding but cute Sheepadoodle.
2. What inspired you to start coaching CrossFit?
I joined a CF gym in 2015 without much of a fitness regimen or athletic background. I started off as a member and eventually became a coach about two years in. I used to avoid the barbell and now I can't live without it. I've lost over 30 pounds and have made fitness a staple in my life. I think fitness and healthy living is something that's attainable for everyone. I like to help and inspire others to live out a healthy life in a way that works for them.
3. Best coaching cue/tip you've ever received?
The one I struggle to use…Learn how to pace yourself/don't start off too hot.
4. Favorite movement, skill, or workout to coach and why?
Snatch. Super technical movement that takes a long time to master. I've still yet to myself. I get the chance to refine my technique as I help others improve theirs.
5. Favorite memory from coaching at CFDC?
Too many to choose from. Anytime I motivate a member to get a little further than they intended to in a metcon or lift a little more weight. It's a good feeling.