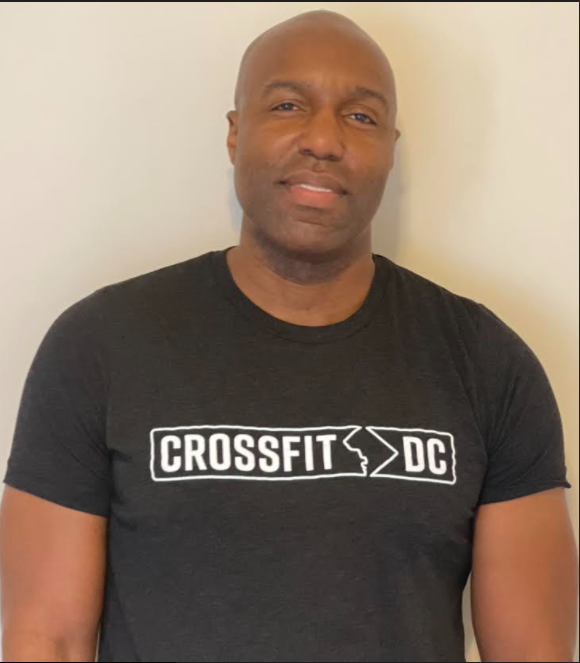 CFDC Coach's Corner: Amon Hotep
November 30, 2021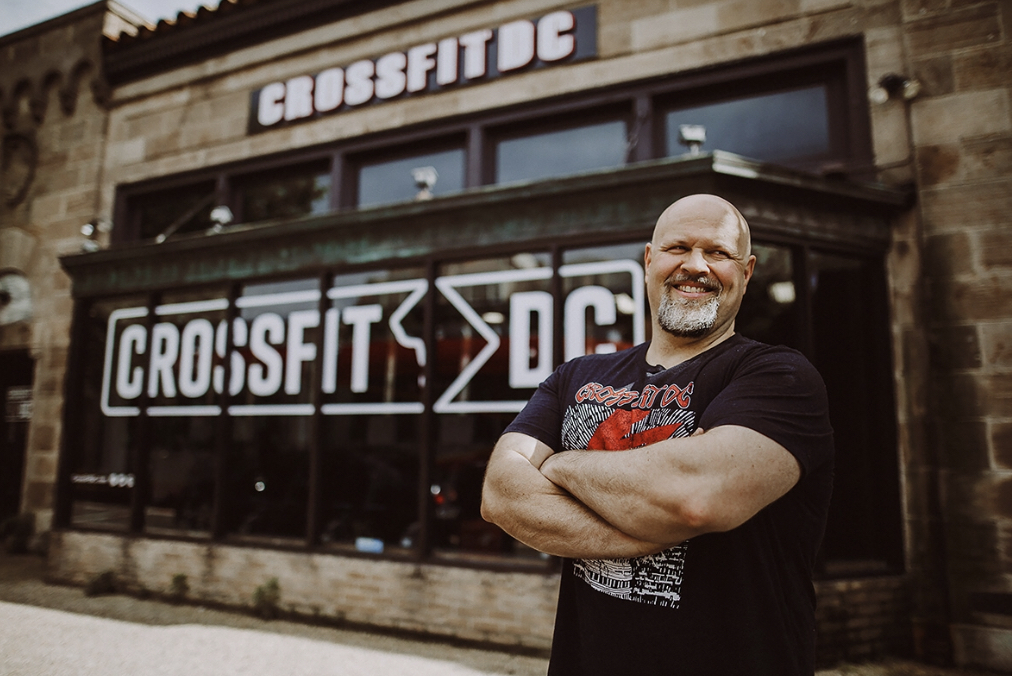 Looking back on CFDC with Tom Brose…
November 30, 2021
Reggie Wallace just celebrated his FIFTEENTH anniversary at CrossFit DC. He graciously took some time to answer questions about sticking with CrossFit and CFDC throughout the years, some ways in which both have changed over time, and his favorite memory from the gym.
1) How long have you been doing CrossFit and how did you first get involved with CFDC?
I've been training CrossFit since November 26, 2006 (yup, fifteen years). I got involved with CrossFit DC after responding to an article about CrossFit DC in the Washington Post Express (http://www.readexpress.com/read_freeride/2006/11/post_60.php).
I traded a few e-mail messages back and forth with Tom (Brose). He suggested that I give it a try. I show up to the Sunday morning class, gave it try (needless to say, it kicked my behind), and decided that I wouldn't let CrossFit beat me. Thus, I kept coming back.
2) What are some of the biggest changes you've seen in CrossFit or at CFDC throughout the years?
Hmmm…changes to CrossFit:
(a) It's no longer an "underground" sport. I no longer have to explain what CrossFit is and what it is all about
(b) The Open competition. When I started, the Open wasn't as…open (pardon the pun).
(c) The payday for the elite athletes in the CrossFit Games. If only I were twenty-nine… 🤣 🤣
Changes to CrossFit DC:
The biggest change…
2006: Not a lot of space (unless we used the basketball court), barebones equipment, no elements class (one just joined class and did the workout), two (or three) total classes for the week, the punch card system for payment…but we made it work.
2021: Two locations…with space, pull-up bars I can actually use, more (and better) equipment, more coaches, more classes, and an ever-changing, ever-growing, diverse community.
3) What has made you stick with CrossFit DC for all these years?
One name: Tom Brose. His vision, his coaching style (which he imparts on the other CrossFit DC coaches), and his knowledge of how to motivate me keep me coming back. Plus, I enjoy picking his brain on samples used in old-school (or "golden age") hip-hop tunes (and I think he likes picking my brain on rock tunes). 😁 I'm extremely grateful for everything Tom has done for me these past fifteen years.
In addition, the quality of the coaching at CrossFit DC, the people I train with ("the community"), and the workout programming keeps me coming back for more.
4) What are your favorite and least favorite movements/workouts?
Favorite: Squats, deadlifts, and weightlifting (i.e., snatch, clean, and jerk).
Least favorite: Running, burpees (we have a peaceful coexistence), and devil's press.
5) What's your favorite memory from your time at CFDC?
One of the (many) memories that I have was when I was away from CrossFit DC for a few weeks in the summer of 2008. I was recovering from arthroscopic surgery on my right knee. While recovering, I would read the CrossFit DC blog to see what was going on. On one blog, the class posed for a post-workout picture with a "Get well" sign for me. That moved me; I really appreciated the gesture.