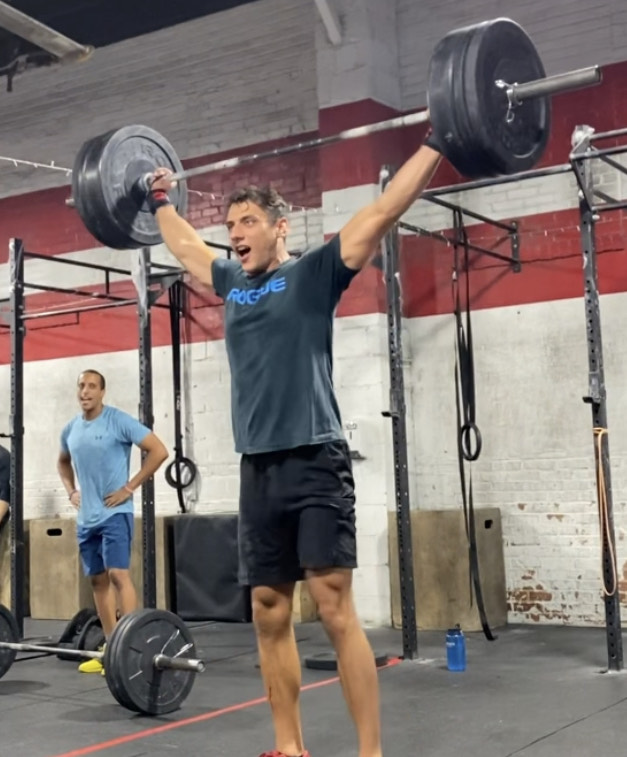 CFDC H Street Member Spotlight February 2022: Jon Battista
January 31, 2022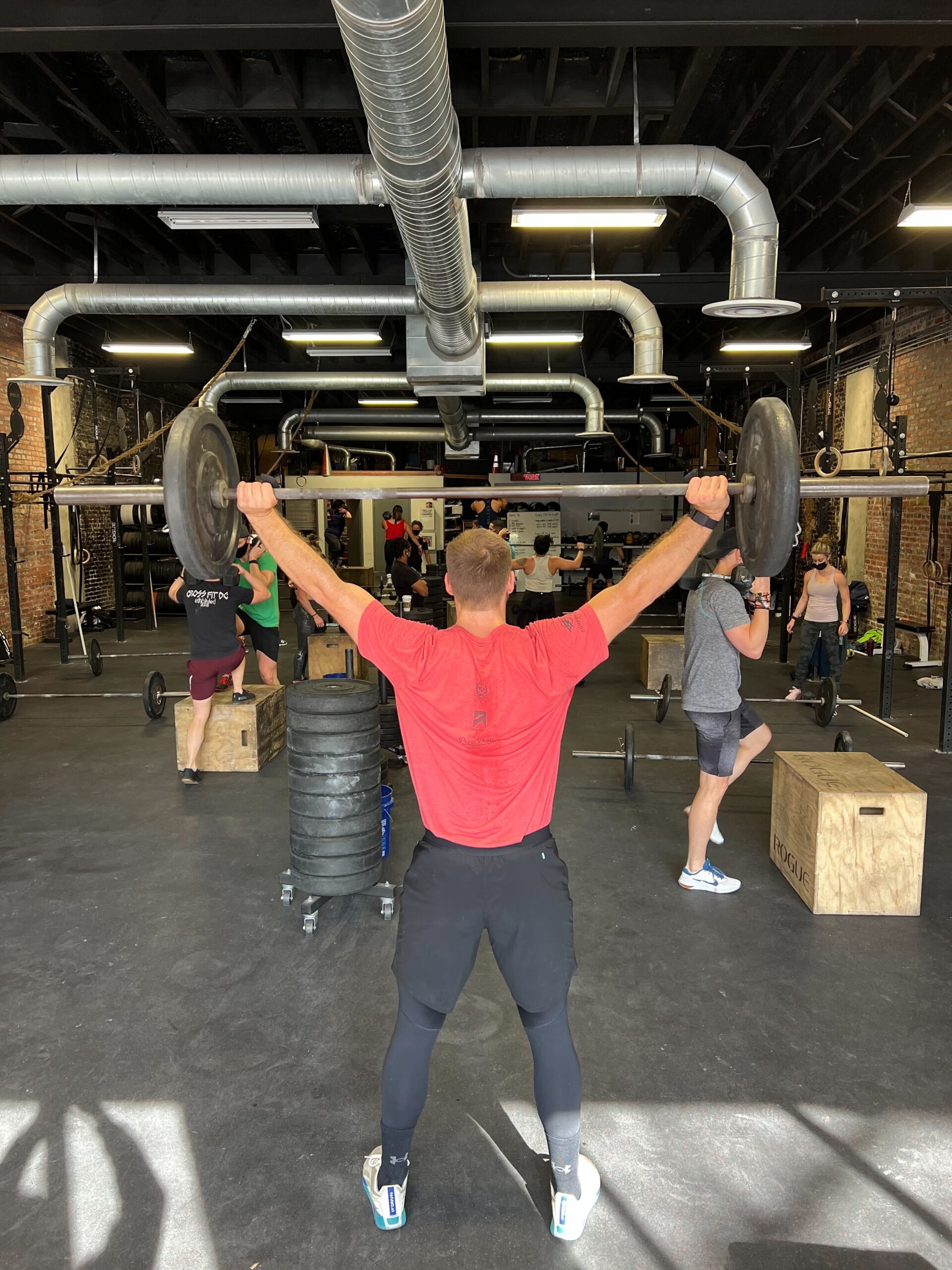 Groundhog Day Special, 2/2
February 1, 2022
1. How long have you been doing CrossFit and how long have you been at CrossFit DC?
About 2 & 1/2 years, I've been at CFDC for a year and half. 
2. What do you do when you're not crushing workouts at the gym
Make drugs! I'm getting my PhD in Chemistry at GW. Specializing in synthesis, we are currently targeting new antimalarial drugs. 
3. What is a goal you're currently working towards (in the gym or beyond)?
I want to get a muscle up so badly… outside of the gym, I'm hoping to train my pug to put away her own toys (zero progress so far)
4. Favorite and least favorite CrossFit movements/workouts?
Split jerks and HSPUs are my favorite. Least favorite: push ups and running, so Murph is not my friend.
5. What is one coaching cue/tip that has helped you recently?
Emily has helped me so much with snatches with cues for the bar path, I still have plenty of room for improvement though. Jess's cues also helped me to FINALLY get DUs after what felt like forever.
6. What is something you wish you knew about CrossFit when you first started?
How much fun it is 🙂 I used to look at working out as a chore, now coming to the gym is one of my favorite parts of the day, largely thanks to the great community at CFDC.