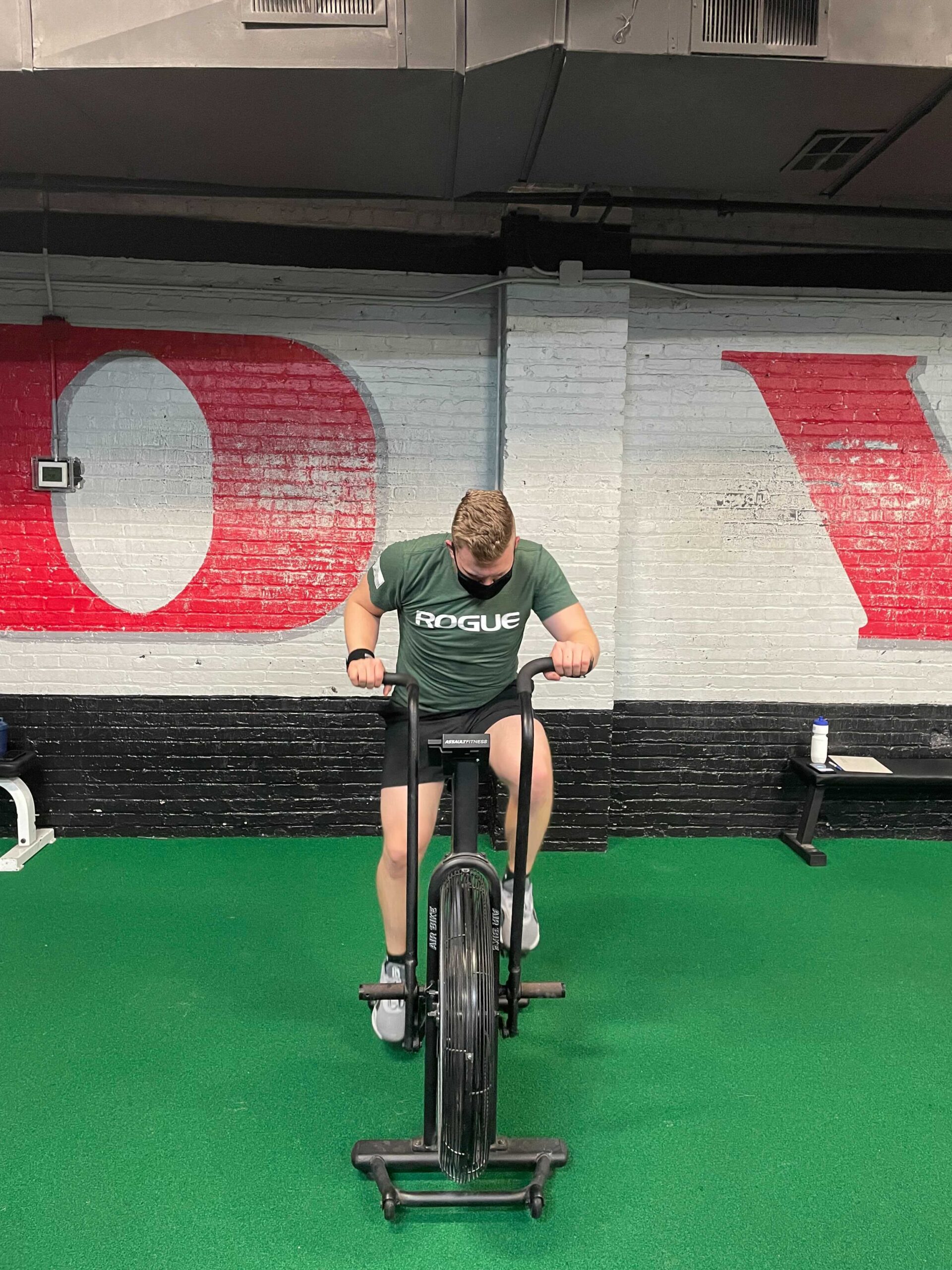 Thursday, 3/31
March 30, 2022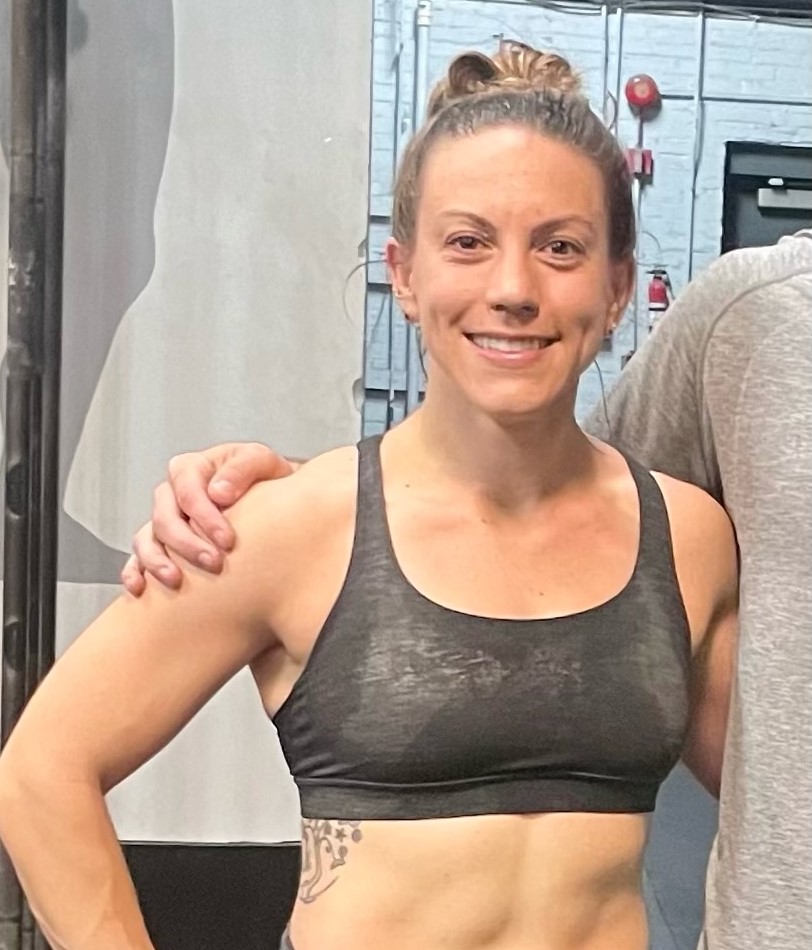 CFDC H Street Member Spotlight April 2022: Angela Amato
March 31, 2022
1. What do you do/like to do outside of the gym?
My full time job is as a veterinarian at AtlasVet so I spend a lot of time working with animals of course. I have been taking American Sign Language classes through Gallaudet University over the last two years which I really enjoy. I started taking classes because we have a large Deaf community in NE DC and many are clients who bring their pets into AtlasVet, and I wanted to be able to better communicate with them. I also hope to get to use my skills while coaching one day too! 
My boyfriend, Johnny, and I like to hike and camp a lot, and we are currently becoming scuba certified and just started taking glass blowing classes – both of which I am very excited about! I also have a VERY large collection of indoor plants and do a lot of outside gardening in the spring and summer. 
2. What inspired you to start coaching CrossFit?
I was never very athletic as a kid. I did not play high school or college sports. I started running and going to the gym in college because it seemed like the thing to do, but I was never very passionate about anything (and I HATE running). I started CrossFit in 2011 while still in veterinary school and fell in love immediately. Besides becoming a vet, it is the most I have ever committed to something in my life. I wanted to start coaching because I felt like I could relate to most new members and inexperienced athletes really well. When I started CrossFit, I could not do a push up, a pull up, and could barely lift the training bar….people have a hard time believing that now… but no skills have come easy to me.  A lot of coaches have a background in competitive sports, gymnastics, etc but most members are just coming in off the street looking to start a new exercise program, and I felt like I could really relate to them and help them understand it's totally normal to not know how to do any of this when you're starting out, and that it can take a LOT of work to become more proficient. 


3. Best coaching cue/tip you've ever received?
Oh man, there are so many. Years ago, Tom Brose told me I run like an old man…which is not really a cue, just more of an observation that I laugh about literally every time I run during metcons because it's true. 
4. Favorite movement, skill, or workout to coach and why?
I really enjoy coaching Olympic lifts. I have taken a few courses with Cara Heads Slaughter (former Olympian) and try to gather as many cues from all the other coaches, reading books (Danny Carmago's is great for teaching beginners), and following certain online accounts. It's fun and so rewarding to give a cue and see it click instantly. 
5. Favorite memory from coaching at CFDC?
My favorite coaching memory…I really enjoyed all the elements classes I coached before COVID. New members are often so receptive to feedback and thankful for everything you teach them which was a great confidence booster when I was getting comfortable with coaching. Anytime I give someone a cue and see it click or they later come up to me and tell me how well it worked is the highlight of my day.