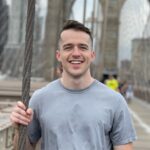 Coach's Corner: Zach Cole
June 30, 2023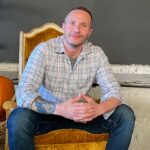 CFDC U Street Member Spotlight July 2023: Robert Bozick
June 30, 2023
How long have you been doing CrossFit and how long have you been at CrossFit DC?
I first joined CrossFit DC in 2016 at the 14th Street NW location. After the first elements class with Noor, I grew an appreciation for the workout style and community. Unfortunately, my travel schedule does not permit me to be as consistent as I want to be but over the years I continuously return!
What do you do when you're not crushing workouts at the gym? 
As an introverted extrovert person, I enjoy cycling around the DMV with friends which must end at a bottomless brunch location (#balance). I love outdoor activities, trying new restaurants and traveling.
What is a goal you're currently working towards (in the gym or beyond)?
My main life goal is to maintain a healthy lifestyle as I 'get older'. By the end of this year, I am aiming to successfully complete a pull-up without passing out.
Favorite and least favorite CrossFit movements/workouts?
My least favorite movement hands down are burpees! They should be illegal and banned worldwide.
I enjoy deadlifts and back squats! My guilty pleasure is adding more weight every time I do these movements.
What is one coaching cue/tip that has helped you recently?
"Sit back before you squat" and "control your core with knee ups" comes to mind. Amon has a long list of ques that help every time!
What is something you wish you knew about CrossFit when you first started?
Don't be afraid to try the movements that you like the least. At first, I would avoid WODs that include burpees or clean and press, but practice makes it better (eventually…)