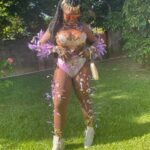 CFDC H Street Member Spotlight July 2023: Ayanna Thompson
June 30, 2023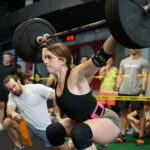 Programming Preview: Week of 7/3
July 2, 2023
How long have you been doing CrossFit and how long have you been at CrossFit DC?
I briefly dabbled in CrossFit at Paradiso CrossFit in Los Angeles in 2010. However, I have spent the better part of the past decade not doing CrossFit but competing in Olympic weighting on Venice Barbell Club's and Waxman Gym's competition teams in SoCal. I moved to DC in 2020 and I got back into CrossFit last summer when I joined CFDC.
What do you do when you're not crushing workouts at the gym?
Watching football, taking naps, and doing yoga.
What is a goal you're currently working towards (in the gym or beyond)?
I have no particular gym goal per se. However, as I am starting to approach 50, my goal is to continue doing CrossFit for the next two decades.
Favorite and least favorite CrossFit movements/workouts?
Favorite: Snatch and Clean & Jerk. Least: Thrusters and running.
What is one coaching cue/tip that has helped you recently?
Kiara's tips about pacing and scaling are my essentials.
What is something you wish you knew about CrossFit when you first started?
Breathing is the most important movement in any workout.