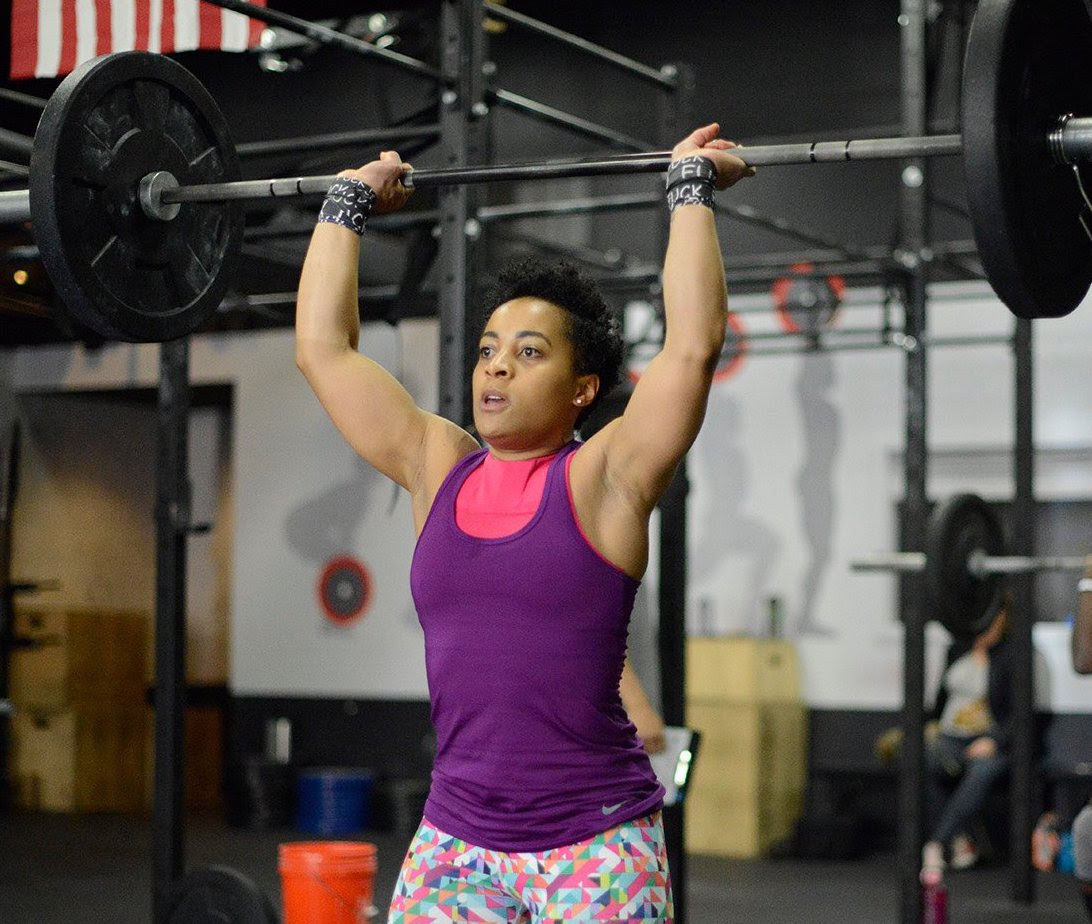 Angela is a life-long athlete playing everything from softball, basketball, volleyball and competitive cheerleading, to being a collegiate track and field athlete at Elon University. Playing sports provided a sense of belonging while simultaneously teaching her how to take up space on and off the field.

After her collegiate career and a brief stint as a runner, Angela returned to strength and sports performance activities. Angela was convinced by emeritus CrossFit DC member, Dave Lieberman, to give CrossFit a try. She quickly fell in love with the community at CrossFit DC.

Angela was a regular at H St. until the barbell began calling her name. Now an occasional crossfitter, Angela trains with DC Weightlifting Club where she is a nationally ranked Olympic-style weightlifter.
Angela believes that fitness should be accessible and inclusive. As a coach, she strives to create spaces where people can move their bodies and realize their strength potential.


Certifications
USAW Level 1 Coach
CF-L1
CPR/AED