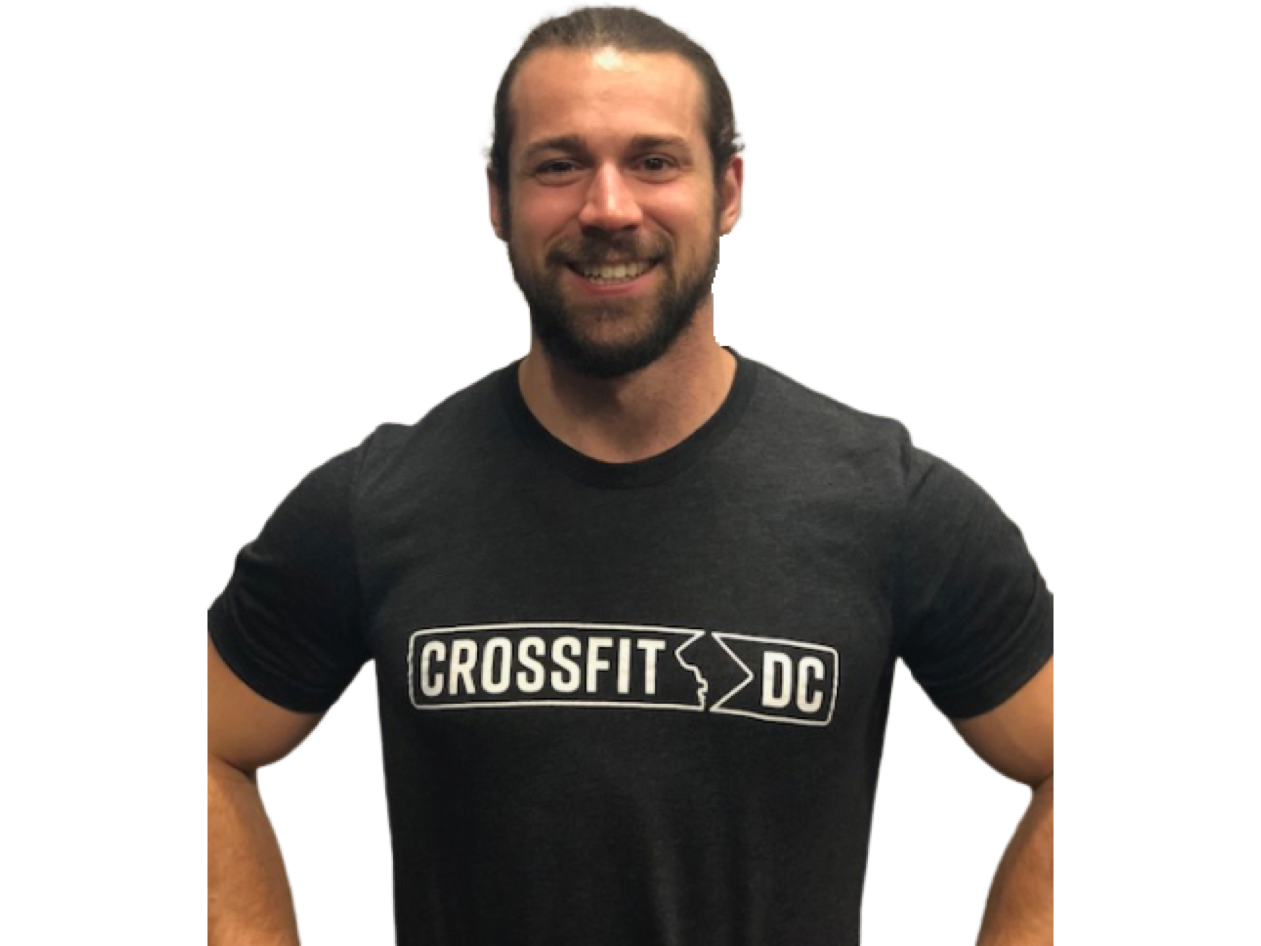 Christopher began coaching in late 2015 and has never felt more satisfied than seeing members grow in his class. He does his best to instruct but, what he finds even more important, is to encourage. Cues can be excellent and helpful but, ultimately, are subjective. Christopher believes energy through persistent motivation is objective and, to be the best coach he knows how to be, Christopher brings a full dose of both. Seeing members recognize that it is their own ability that gets them that extra rep and it is their own self that pushes her or him beyond a point they thought was their limit is what makes coaching special for him. Christopher continues to pass his enthusiasm and knowledge along to all those who are willing and interested to find the same passion for fitness that he started searching for when he first began.
Fitness has always been a part of Christopher's routine. He was locked in the classic chest-day, back-day etc... cycle and was content. All it took was an appendectomy to put Christopher out for a month of training to get him needing something new. His brother, Coach Thom, suggested a training program he followed online so, on a whim, he gave it a shot. And just like that, Christopher was introduced to CrossFit.
Years of following an affiliate's online training program on his own at a globo gym had passed and it was evident to Christopher that he had become obsessed, but had plateaued. Christopher wanted to get better and knew that, in order to do so, he would need a coach. Therefore, in 2014, he joined his first affiliate and has not looked back since.
CrossFit Level 2