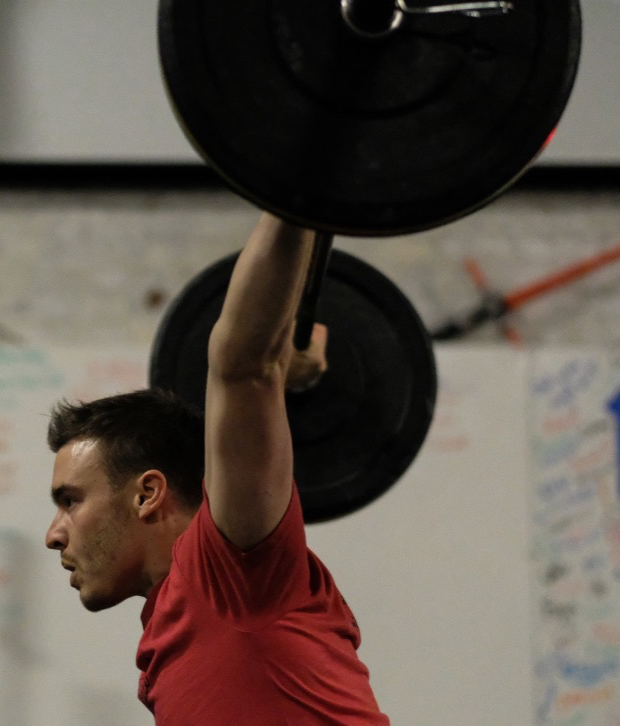 Growing up in a small upstate NY town, Jess spent a lot of time looking for adventure outdoors, making the most of any opportunity to take a long bike ride or go for a trail run. His first job at age 15 was delivering the local daily newspapers before school (his PR was 75 newspapers in 32 minutes). If he wasn't tossing newspapers for time, he was often playing guitar or listening to music which led him to pursue a degree in Music Business and Audio Production at SUNY Oneonta where he continued to take advantage of functional fitness through Hiking/Backpacking courses and running obstacle course races with friends.
Jess' first CrossFit experience was a free intro class at Crossfit South Brooklyn in 2014 and he was instantly hooked; it was the adult playground he had always been looking for. Here he was able to see results and understand where they were coming from and made some lifelong friends along the way. After several years as a member, Jess decided to pursue his CrossFit Level 1 in 2017 and was accepted into the CrossFit NYC Coaching Mentorship Program. After completing the program, CFNYC brought him on as a full-time coach and personal trainer. Over the last year, Jess earned his CrossFit Level 2 and is currently pursuing his Precision Nutrition Level 1 certification.
Outside of the gym, Jess has spent the last 15 years in operations most recently as the Associate Executive Director at a YMCA. As CFDC's Marketing & Operations Manager, Jess combines those years of experience with his passion for CrossFit and community to the team to help make everyone's experience at CFDC the best it can be.