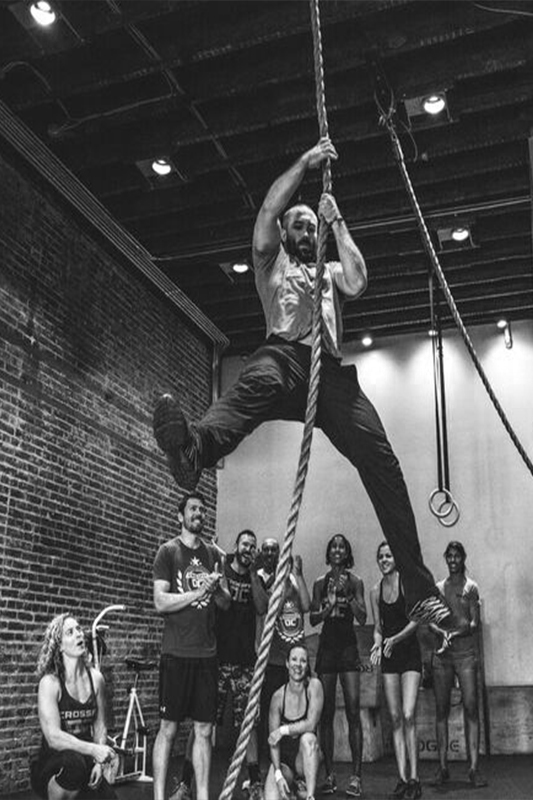 Lance has always had a passion for athletics. He competed in football, baseball, and wrestling throughout high school. Then boredom set in — until he found CrossFit. For Lance, CrossFit provided the athletic intensity that he had been lacking. He's been training CrossFit consistently for almost five years, and trains and competes with DC Weightlifting Club in local and regional Olympic weightlifting competitions. While not in the box, he enjoys exploring trails in and around DC on his urban terrain single speed mountain bike.  
Beyond his commitments as a competitor, Lance began coaching CrossFit over two years ago and has discovered coaching to be one of the most rewarding experiences in his life. He is drawn to the opportunity to influence people's lives in a positive way, helping them overcome both physical and mental barriers. It has awarded him the prospect to meet and coach incredibly interesting people from widely diverse athletic backgrounds. Lance's philosophy in life is that every day is an opportunity to improve, whether it occurs inside or outside the box.  
Certified CrossFit Trainer (CF-L3)
USA Weightlifting Level 2 Coach
CPR/AED
Professors will need strong arguments that are supported by facts. In order to make an argument that is strong beginning by establishing a strong thesis followed by a concise https://techbullion.com/the-best-essay-writing-service-to-trust-with-your-assignment-in-2021/ body of text that describes the subject and provides the proof needed to support your argument. The conclusion must be just as persuasive as the thesis. It must give the reader an understanding as well as help them recall important points. Your opinion must be declared in the content section, not those that of critics. Don't make a bunch of meaningless errors or mention criticisms you aren't able to comprehend.