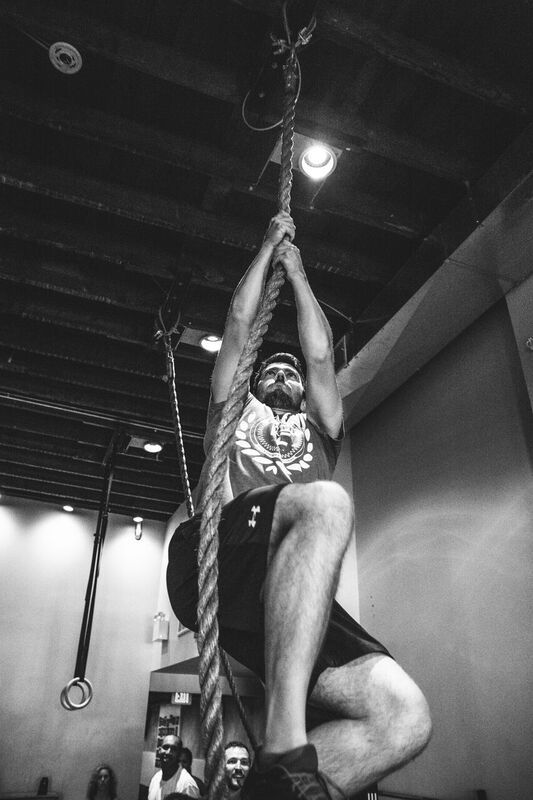 CrossFit Coach & Co-Owner
Mark has a somewhat non-traditional fitness background. A lifelong "hard gainer", he chose to focus on the one sport growing up that seemed to make good use of his stick arms and skinny frame – golf. His career culminated in playing on the golf team at the US Naval Academy. While he can still be found on the course occasionally (usually hacking through the woods) on the weekends, his fitness pursuits are much broader now. Mark walked into CrossFit DC back in 2007 after some Navy diver friends couldn't stop talking about the great workouts. CrossFit DC's focus on inclusiveness, proper form, fun, and steady progress was inspiring. Self-consciousness about his stubborn stick arms notwithstanding, Mark credits CrossFit with helping him get in the best shape of his life over the last number of years. He can credibly claim he's in better shape at 40 than he was at 30 and even 20!
An enthusiastic and dogged problem solver given his careers as an engineer, consultant, and business owner, Mark loves how CrossFit allows people to make meaningful and measurable progress toward goals they care about. As a coach, Mark enjoys helping people understand their hidden power and ability to transform.  He's a firm believer that whatever career or life goals people pursue, being able to move well can only help.
When not in the gym or on the road with his consulting business, Mark's often chasing his daughters, Audra and Sirene, around the neighborhood with his wife Sarah.
CrossFit Level 1 Coach
CrossFit Football Certification
CrossFit Kids Certification
CPR/AED