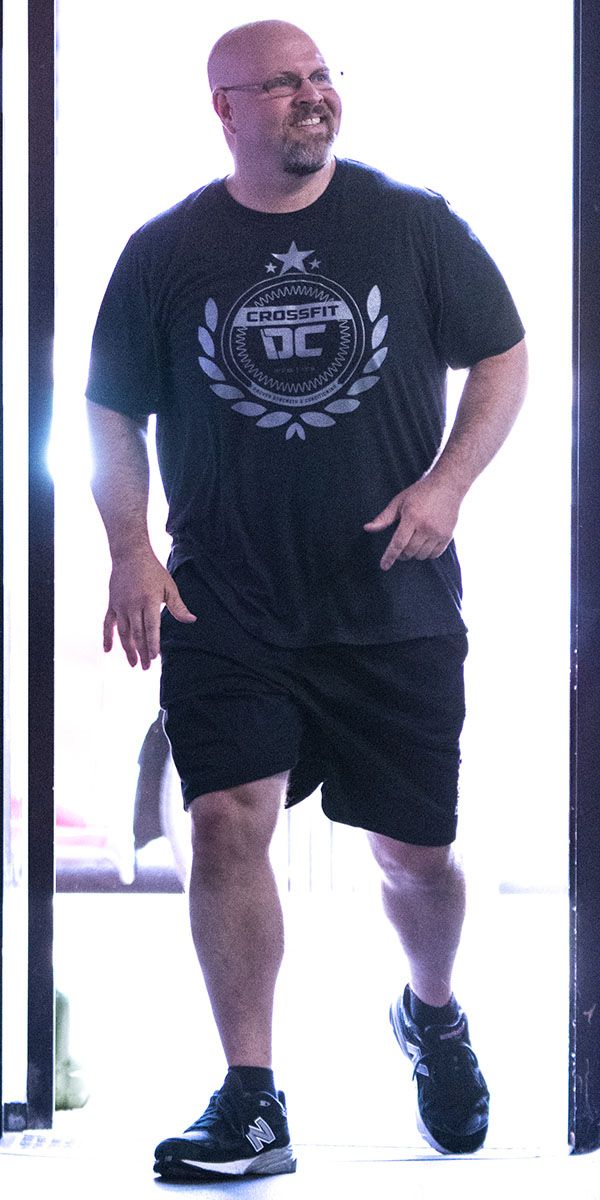 In 2005, Tom took a trip to Santa Cruz, California, to check out something called CrossFit.
There, in a small garage gym on the east side of the sleepy surf town, he trained alongside some of the earliest CrossFit legends, and learned directly from CrossFit founder Greg Glassman. The intensity stunned him. The insights transformed his view of fitness. But what impressed him the most was the community.
In the years since, Tom has worked to introduce CrossFit to Washington, DC. In bringing CrossFit up from the underground in our nation's capital, he has sought to build a community that inspires people just as his experience at the original CrossFit HQ inspired him.
Tom has trained competitive athletes of all kinds, but has often found the greatest reward in helping people embrace fitness for the first time – or the first time in a very long time. Whether coaching former Division I athletes or those who are new to the gym, his purpose is the same: helping people meet their goals. He is dedicated to making a positive impact on the health and wellbeing of each and every individual who comes through the doors of CrossFit DC.
CrossFit Level 4 Trainer
CrossFit Olympic Weightlifting Certification
CrossFit Powerlifting Certification
CrossFit Movement and Mobility Certification
CrossFit Nutrition Certification
CrossFit Rowing
CrossFit Masters
CrossFit Kids Certification
Russian Kettlebell Challenge Certification
USA Weightlifting Club Coach
CPR/AED